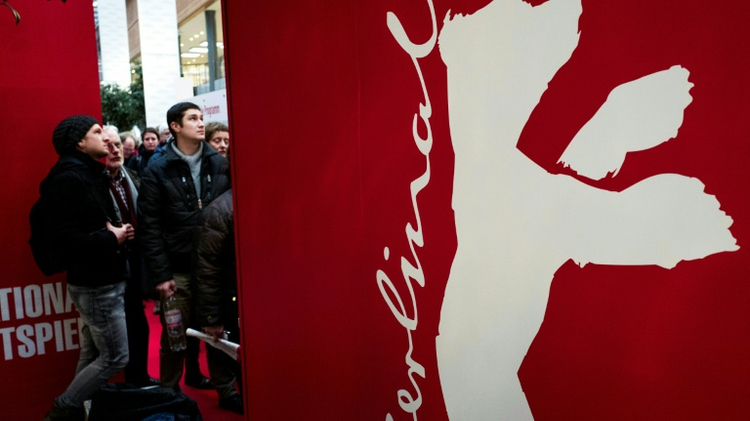 ☆
Refugee documentary wins top prize, Israeli films audience-choice at Berlinale
credits/photos : John MACDOUGALL (AFP)
Spectators queue for tickets to the Berlinale film festival, February 8, 2016
Israeli filmmaker Udi Aloni criticizes Israel's "fascist" government during film screening Q&A session
"Fire at Sea", a harrowing documentary about Europe's refugee crisis, clinched the Berlin film festival's Golden Bear top prize on Saturday from a jury led by Meryl Streep.
Meanwhile, Israeli filmmakers scooped up the top 'audience pick' awards at the Berlinale 2016 film festival on Saturday, with Udi Aloni's Junction 48 voted top fiction film, and Tomer and Barak Heymann's Who's Gonna Love Me Now? voted best documentary.
Italian director Gianfranco Rosi's "Fire at Sea" offers an unflinching look at life on the Mediterranean island of Lampedusa, where thousands of migrants have arrived trying to reach the European Union over the last two decades and thousands more have died trying.
The Eritrean-born Rosi dedicated the prize to the people of Lampedusa "who open their hearts to other peoples".
"I hope to bring awareness," he said. "It is not acceptable that people die crossing the sea trying to escape from tragedies."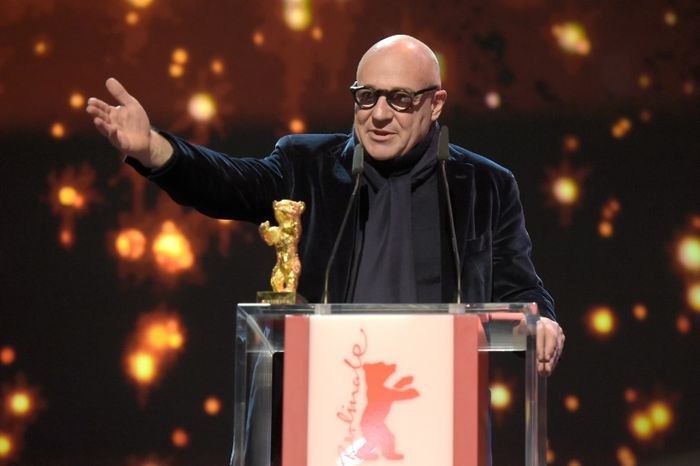 France's Mia Hansen-Love won the Silver Bear for best director for her drama "Things to Come" starring Isabelle Huppert as a philosophy teacher whose marriage falls apart just as her elderly mother dies.
Tunisia's Majd Mastoura won the Silver Bear for best actor for his role in "Hedi", a love story set in the aftermath of the Arab Spring, which also won best debut feature.
"I give this gift to the Tunisian people, all the martyrs of the revolution, all of those who contributed to the revolution," he said.
"I hope we will continue on being free, being happy, producing good art."
The Silver Bear for best actress went to Denmark's Trine Dyrholm for her role as a wronged wife in Thomas Vinterberg's "The Commune", a semi-autobiographical movie about his 1970s childhood.
A more than eight-hour-long historical epic by Filipino director Lav Diaz, "A Lullaby to the Sorrowful Mystery", claimed the Alfred Bauer Prize for a feature film that opens new perspectives in cinema.
Best screenplay went to Polish filmmaker Tomasz Wasilewski for his portrait of the pivotal 1989-90 period in his country as told through four women at crossroads in their lives.

- Israeli films sweep audience-choice awards -
Israeli filmmakers took home the festival's Panorama audience choice awards, winning the top prizes in both fiction film and documentary categories.
Some 51 feature-length films from 33 countries -- including 17 documentaries -- vied for audiences votes to win the award.
Festival organizers say that both movies took early leads in their respective categories, and managed to hold their positions until voting was finished.
Brothers Tomer and Barak Heymann snatched the top spot in the Panorama documentary category with Who's Gonna Love Me Now? Their film tells the story of a gay Israeli man living in London with HIV who finds acceptance when he joins the London Gay Men's Chorus.
This is the second Panorama win for Tomer Heymann, whose Paper Dolls won the award in 2006.
Udi Aloni's Junction 48, won the award in the fiction film section. The movie, inspired by the true life story of Palestinian rapper Tamer Nafar, tells the story of young Arabs living in Israel using music to protest the political oppression and the conservatism of their society.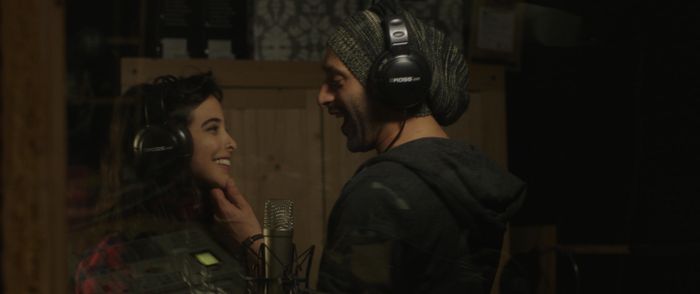 Aloni was filmed by Israel's Channel 10 telling the audience that the Netanyahu government was "fascist" during a question-and-answer session at the screeening of his film.
He criticized German Chancellor Angela Merkel for the sale of five submarines to Israel, which he said supports a "fascist" government in Israel.
The deal between Germany and Israel has been a point of contention, both due to the hefty price tag as well as the general assumption that Israel modifies the submarines after delivery so they can be armed with nuclear cruise missiles.
Aloni, the son of fomer education minister and prominent left-wing politician Shulamit Aloni, also said that only "a white [Jewish] man" can speak freely in Israel.
His comments were made in reference to Palestinian administrative detainee and hunger striker Mohammad al-Qiq, who Aloni says "is not accused of anything and could die any day."
Mohammed al-Qiq, a 33-year-old journalist, is reported to be close to death 87 days after starting a hunger strike in protest against his internment without trial under Israel's administrative detention laws.
Aloni said that his remarks "were directed against the Israeli government and not against the country, which I love."
"Unlike the Prime Minister who propogates hate, my film propogates love and coexistence," Aloni said.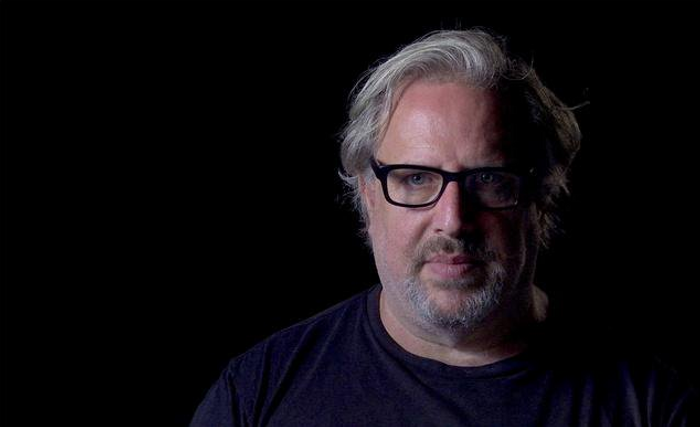 Aloni has presented all of his films at the Berlinale festival since 2003. Junction 48 is his sixth production to premiere at the festival.
The Panorama Audience Award is presented by festival's Panorama section in collaboration with Radioeins, Berlin-Brandenberg's public radio and television station.
The award has been given to the audience's pick for fiction film since 1999 with a documentary category added in 2011.
The official Panorama award ceremony will be held on Sunday, February 21, where the filmmakers will receive their awards followed by a screening of the winning films.
(Staff with agencies)