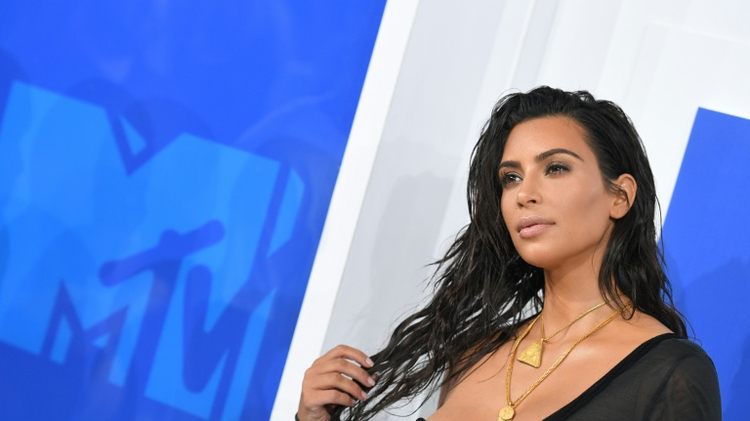 ☆
After Paris robbery, Kardashian said to hire IDF-trained security ace
credits/photos : Angela Weiss (AFP/File)
Kim Kardashian, the world's highest paid reality television star, was held at gunpoint in a luxury Paris apartment by robbers who made off with $10 million in valuables
Kanye West reportedly wants to boost Kim's security by hiring Aaron Cohen
After a Paris robbery highlighted the inadequacy of her security arrangements, reality TV superstar Kim Kardashian is enlisting the services of a former Israel Defense Forces elite fighter to tighten the protection around her, UK and Israeli media reported Monday.
Last week the multimillionaire mother of two and wife of the American rap superstar was held at gunpoint Sunday night inside her Paris hotel room, but has emerged from the incident unharmed. French police said that millions of euros had been stolen in the incident, mostly in jewelry.
The star's bodyguard, Pascal Duvier, was absent at the time, providing security for Kardashian's sister Kourtney at a Paris nightclub, an investigation source said.
UK's The Sun tabloid reported it was Kardashian's husband singer Kanye West who turned to Aaron Cohen, a counter-terrorism expert specializing in securing Hollywood stars.
The Montreal-born Cohen, 40, made Aliyah to Israel aged 17 and conscripted to the IDF's Duvdevan commando unit. It is reported he went on to work for Mossad, Israel's storied intelligence gathering agency.
He went on to found a security firm in Los Angeles that, among others, offers protective services to the stars, including Brad Pitt, Arnold Schwarzenegger and Katy Perry.
He has also worked as a stunts consultant for numerous Hollywood action films and has even dabbled in acting. His roles include "American Hitman 6" in the Mel Gibson vehicle Get the Gringo.
One of the most recognizable US celebrities, Kardashian has been a fixture of celebrity news for more than a decade after the leak of a sex tape and the success of the reality show "Keeping Up with the Kardashians."