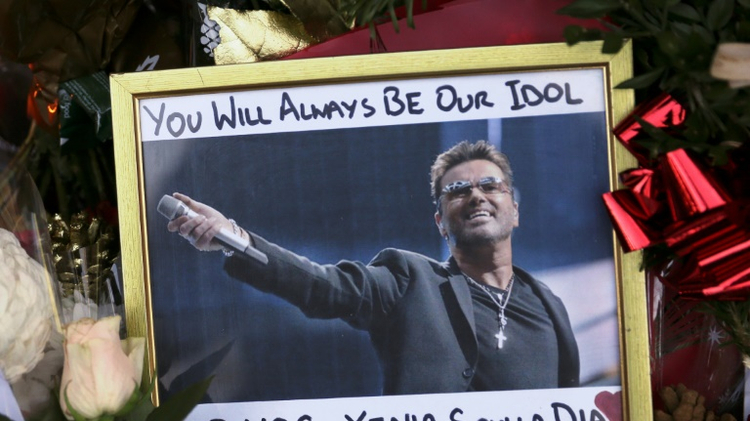 ☆
George Michael post-mortem 'inconclusive' according to police report
credits/photos : Daniel Leal-Olivas (AFP)
A photograph of British singer George Michael is seen among floral tributes and candles outside Michael's north London home on December 26, 2016
Despite previous report of heart failure, post-mortem reveals British pop icon's death still inconclusive
A post-mortem examination on the body of late pop icon George Michael, who died on Christmas Day after a chart-topping career and years of drug-taking, has proved "inconclusive", police said on Friday.
"The cause of death is inconclusive and further tests will now be carried out. The result of these tests are unlikely to be known for several weeks," according to a police report.
In an earlier statement to Billboard magazine, the pop icon's manager Michael Lippman had reported that cause of death appeared to be heart failure.
Michael's publicist released a statement Sunday that he had passed away peacefully at home over the Christmas holiday. He was confirmed dead on the scene when ambulances arrived at his property in Goring, Oxfordshire and police reported the death as "unexplained, but not suspicious."
Best known for 1980s hits such as, "Last Christmas", "Freedom", "Careless Whisper" and "Wake Me Up Before You Go Go" Michael solidified his status as a pop icon. He won a string of awards including two Grammies and three Brits and has sold over 100 million albums over the span of his career.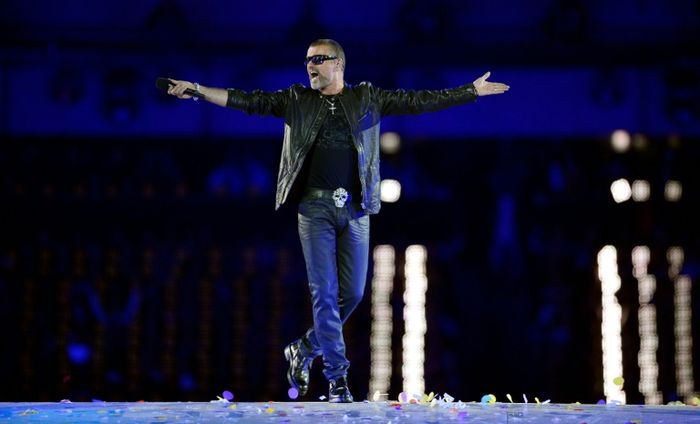 Over the years Michael has also made headlines for drug related incidences and legal troubles including cannabis and crack cocaine possession, and in 2010 was sentenced to eight weeks in jail after crashing his 4x4 into a London shop while under the influence of cannabis and prescription medication.
Michael only revealed in public that he was gay in 1998 after being arrested by police in Los Angeles. He went on to become a major campaigner and donor for gay rights and HIV charities.
The star later said he had not wanted to come out while his mother was still alive because she would be concerned he had contracted HIV.
Since then he has become a heroic figure in the LGBTQ community.
Stories about Michael's quiet philanthropy for children and HIV charities have surfaced and widely shared since his death, as well as a report of his anonymous £15,000 ($18,400) donation to a woman who could not conceive to get IVF treatment.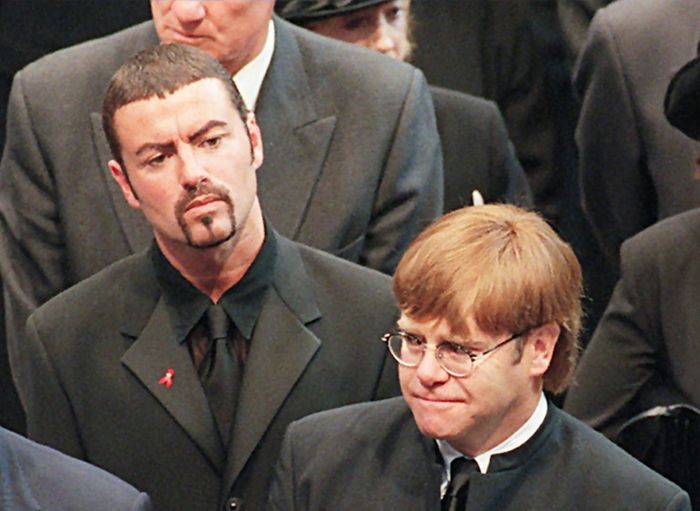 Tributes have poured in all week from heartbroken fans leaving flowers, candles and emotional messages outside his homes in Goring and London.
Michael's family said Tuesday they were "touched" by the long line of tributes, including ones from Madonna and Elton John.
"The family and close friends of George have been touched beyond words by the incredible outpouring of love for him in the hours and days since his death," the singer's publicist said in a statement.
"Contrary to some reports, there were no suspicious circumstances surrounding his death and from the bottom of our hearts we thank those who, rightly, have chosen to celebrate his life and legacy".
(Staff with agencies)