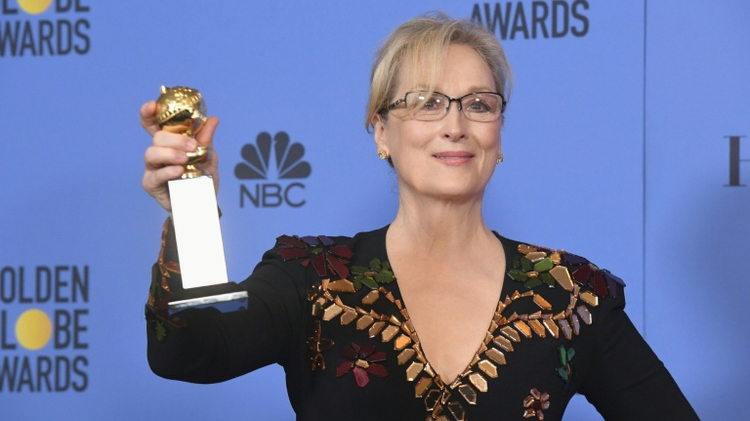 ☆
Screen legend Streep takes on Trump at Golden Globes
credits/photos : Kevin Winter (GETTY/AFP)
Actress Meryl Streep received the Cecil B. DeMille Award at the 74th Annual Golden Globe Awards on January 8, 2017
"La La Land" makes record-breaking sweep at Golden Globes, with wins for leads Emma Stone and Ryan Gosling
Three-time Oscar winner Meryl Streep berated President-elect Donald Trump for his divisive rhetoric as she received a lifetime achievement award at the Golden Globes on Sunday.
The 67-year-old fought to control her emotions as she received a standing ovation during her acceptance speech for the Cecil B DeMille Award, handed out by the Hollywood Foreign Press Association honoring "outstanding contributions to the world of entertainment."
"You and all of us in this room, really, belong to the most vilified segments in American society right now. Think about it. Hollywood, foreigners, and the press," she said to her peers with a laugh.
"But who are we? And, you know, what is Hollywood anyway? It's just a bunch of people from other places. Hollywood is crawling with outsiders and foreigners. If you kick 'em all out, you'll have nothing to watch but football and mixed martial arts, which are not the arts," she said, holding back tears.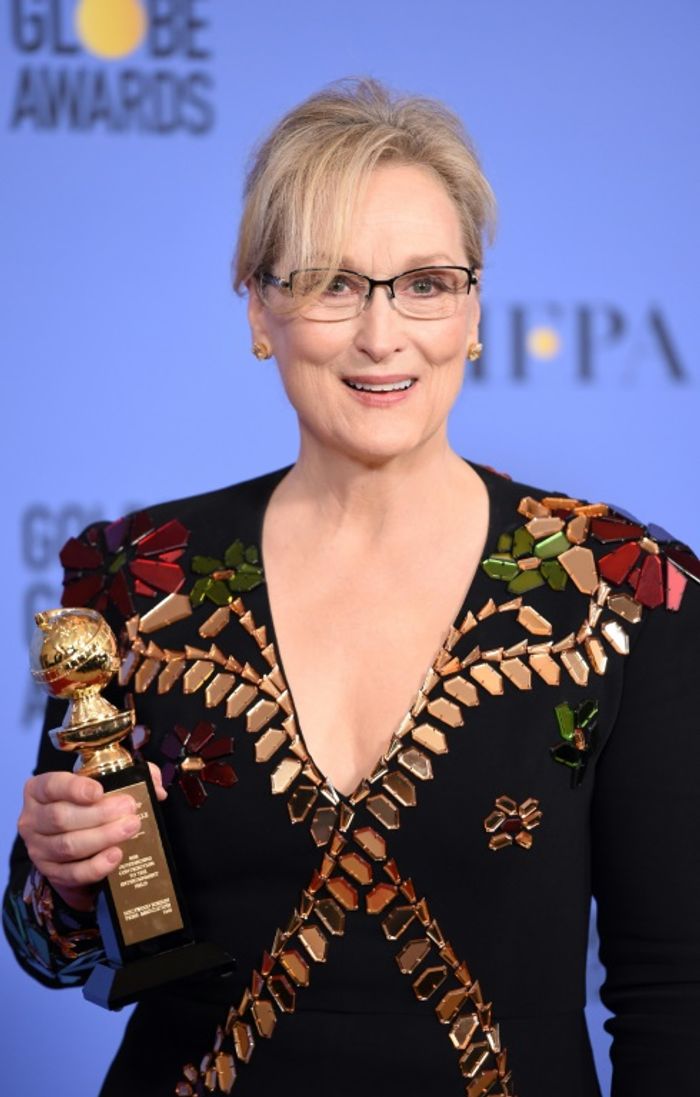 'Disrespect invites disrespect'
Streep, considered among the best actresses of her generation, tore strips off Trump for infamously mocking disabled reporter Serge Kovaleski.
"It was that moment when the person asking to sit in the most respected seat in our country imitated a disabled reporter -- someone he outranked in privilege, power, and the capacity to fight back. It kind of broke my heart when I saw it," she said.
"I still can't get it out of my head because it wasn't in a movie. It was real life. And this instinct to humiliate, when it's modeled by someone in the public platform, by someone powerful, it filters down into everybody's life, because it kind of gives permission for other people to do the same thing."
"Disrespect invites disrespect. Violence incites violence," she said. "When the powerful use their position to bully others, we all lose."
She urged the "principled press to hold power to account, to call them on the carpet for every outrage," to cheers from the floor.
Trump responded several hours later in a series of Tweets defending his interaction with Kovaleski, while calling Streep an "overrated" actress and "Hillary flunky who lost big."
Meryl Streep, one of the most over-rated actresses in Hollywood, doesn't know me but attacked last night at the Golden Globes. She is a.....

— Donald J. Trump (@realDonaldTrump) January 9, 2017
Hillary flunky who lost big. For the 100th time, I never "mocked" a disabled reporter (would never do that) but simply showed him.......

— Donald J. Trump (@realDonaldTrump) January 9, 2017
"groveling" when he totally changed a 16 year old story that he had written in order to make me look bad. Just more very dishonest media!

— Donald J. Trump (@realDonaldTrump) January 9, 2017
Streep spoke out with less than two weeks to go until the inauguration of Trump, who ran a divisive presidential campaign vilifying Mexicans and calling for a ban on Muslim immigration. 
Meanwhile, the movie industry embroiled in its own debate about an Oscars shut-out for non-white actors as well as unequal pay between the sexes.
Streep was nominated for best actress in a musical or comedy film at the glitzy ceremony at the Beverly Hilton Hotel for her performance in Stephen Frears's "Florence Foster Jenkins" but lost out to Emma Stone.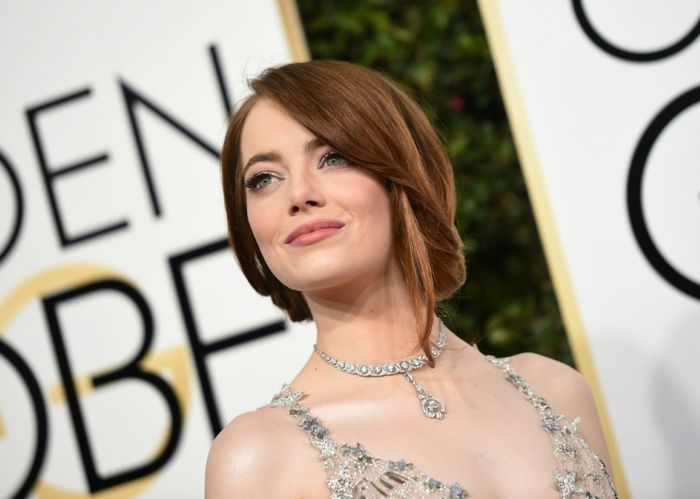 'La La Land' waltzes off with big win
Whimsical modern-day musical "La La Land" pirouetted its way into major Oscars contention as it made a record-breaking sweep of the board at the Golden Globes.
Prior to Sunday, the record for the most Globes was shared by the 1975 release "One Flew Over the Cuckoo's Nest" and the 1978 movie "Midnight Express," with six wins apiece.
Damien Chazelle's nostalgic tribute to the Golden Age of Hollywood musicals picked up all seven of the statuettes for which it was nominated .
"This is a film for dreamers," said Emma Stone, who took home the prize for best actress in a musical/comedy for her role as aspiring actress Mia.
"I think that hope and creativity are two of the most important things in the world. And that's what this movie is about."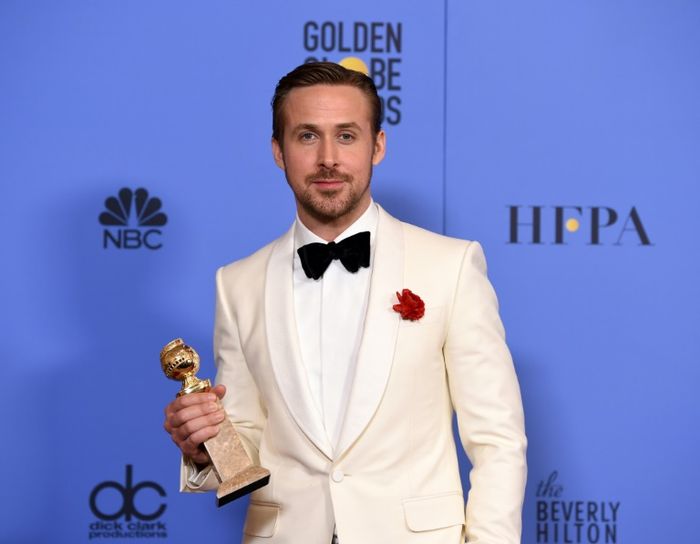 Her co-star Ryan Gosling -- who plays jazz pianist Sebastian -- won best actor honors, while Chazelle took home prizes for best director and screenplay.
"La La Land" had prior to the ceremony earned awards for best original score and best song for "City of Stars".
Gosling joked about breaking up his statuette to share with Stone and Chazelle, before getting serious with a heartfelt tribute to his partner, the actress Eva Mendes.
"I would like to try to thank one person properly and say while I was singing and dancing and playing piano and having one of the best experiences I've ever had on a film, my lady was raising our daughter, pregnant with our second, and trying to help her brother fight his battle with cancer," he said.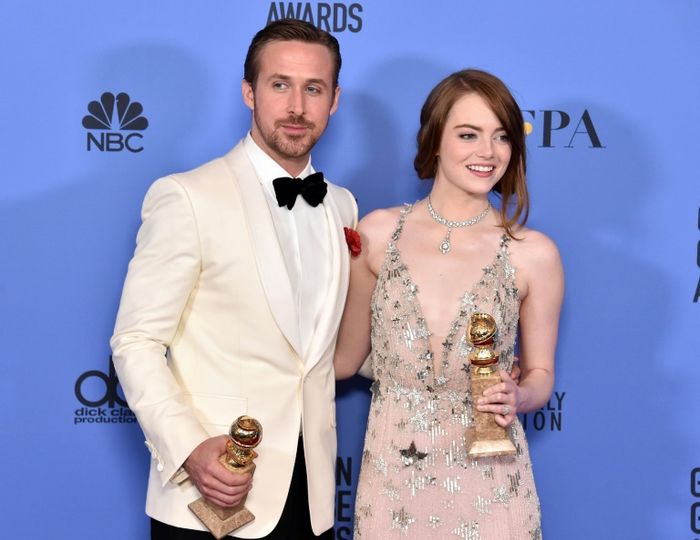 'I love you'
Kenneth Lonergan's unflinching "Manchester by the Sea" earned a Globe for Casey Affleck as best actor in a drama, but the film lost out to Barry Jenkins's coming-of-age movie "Moonlight" for best drama.
But that coveted prize was the only one for "Moonlight," a disappointing haul considering it had six nominations, including for the director and cast members Naomie Harris and Mahershala Ali.
There was also a shock in the best actress in a drama category, where Natalie Portman was expected to pick up the award for her intense turn as Jackie Kennedy in "Jackie."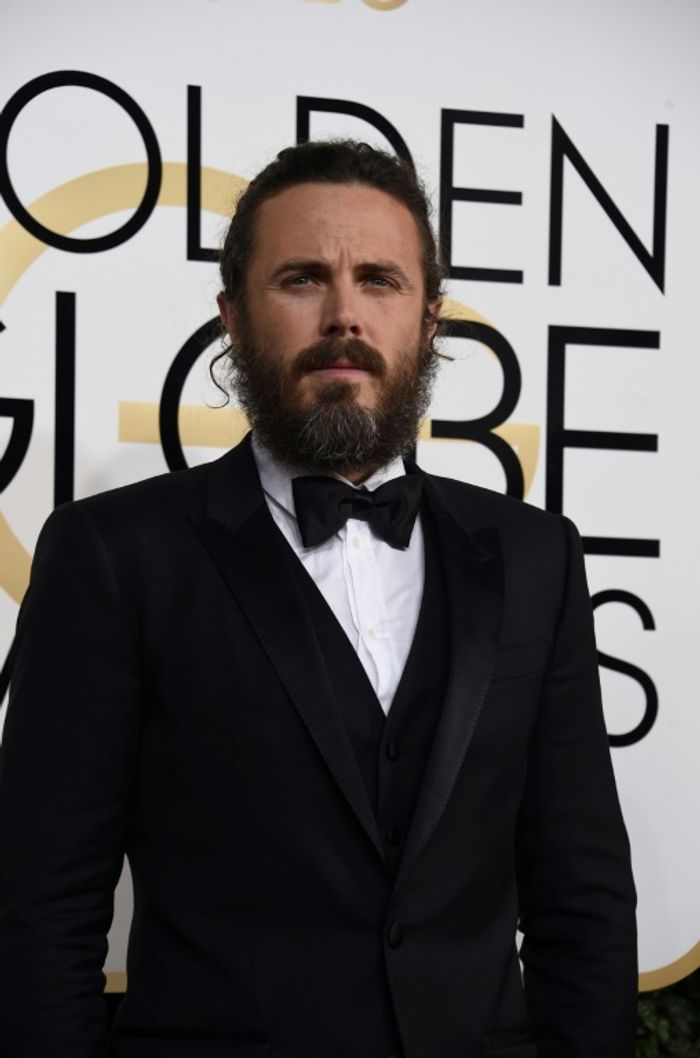 Instead, the award went to Isabelle Huppert for French rape-revenge tale "Elle," which also captured best foreign language film over the heavily favored German-Austrian dramedy "Toni Erdmann."
"It was wonderful to work with you -- you are wonderful. I love you, I love you, I love you," "Elle" director Paul Verhoeven told Huppert.
Affleck picked up best supporting actress in a film for "Fences," the screen adaptation of August Wilson's play.
'Extraordinary women'
On the television side, FX true crime anthology "The People vs O.J. Simpson: American Crime Story" took home prizes for best limited series or TV movie, and best actress for Sarah Paulson for her portrayal of prosecutor Marcia Clark.
But AMC crime drama "The Night Manager" swept up three acting prizes for Tom Hiddleston, Hugh Laurie and Olivia Colman.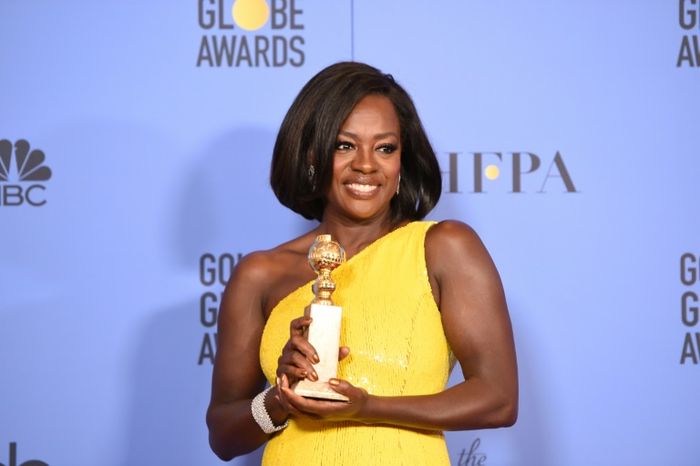 Netflix newcomer "The Crown," a saga about Britain's royal family, picked up statuettes for best drama series and best actress for Claire Foy, who stars as a young Queen Elizabeth II.
The 32-year-old British actress said she wanted to thank some "extraordinary women" including the queen, who she praised for her more than 60 years on the throne.
"I think the world could do with a few more women at the center of it, if you ask me," she said.
Actor Donald Glover -- who is due to star in the next "Star Wars" spin-off film -- picked up the best comedy television series award for "Atlanta," which he created, and later won a best actor statuette.
(Staff with AFP)