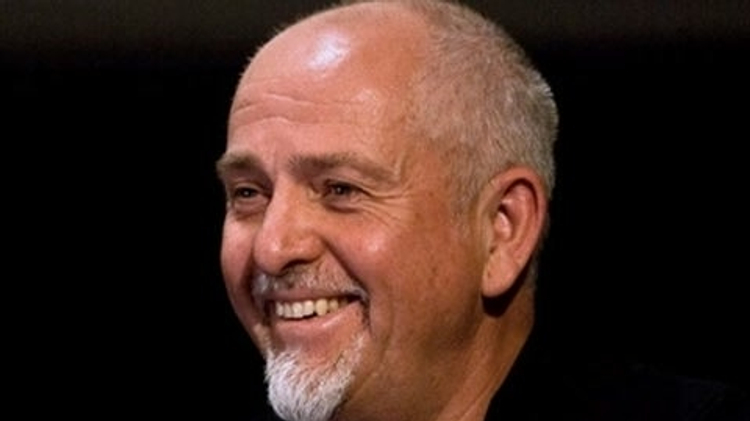 ☆
Peter Gabriel contributes songs to a 'Gaza aid' compilation album
credits/photos : AFP
Peter Gabriel
'2 Unite All' project also features Serj Tankian of alternative metal band System of a Down, Cure guitarist
Singer-songwriter Peter Gabriel, who originally rose to fame as the frontman of the 1960's progressive rock outfit Genesis, contributed songs to a new compilation album titled "2 Unite All", proceeds from which go to humanitarian organizations aiding Palestinians in Gaza.
"I am certain that Israelis and Palestinians will both benefit from a two-state solution based on the 1967 borders," Gabriel said in a statement. "We have watched Palestinians suffer for too long, especially in Gaza."
"I am not, and never was, anti-Israeli or anti-Semitic," Gabriel added, "but I oppose the policy of the Israeli government, oppose injustice and oppose the occupation... I am proud to be one of the voices asking the Israeli government: 'where is the two-state solution that you wanted so much?' and clearly say that enough is enough."
Other musicians featuring on the album include politically outspoken alternative metal musician Serj Tankian, most famous for his work as frontman of System of a Down, who contributed a song titled "Spinning Mysteries at the Sacred Grove", which features Police drummer Steward Copeland.
The album also features former The Cure guitarist Porl Thompson and Def Leppard drummer, Rick Allen, known for continuing to play drums despite losing one of his arms in an automobile accident.