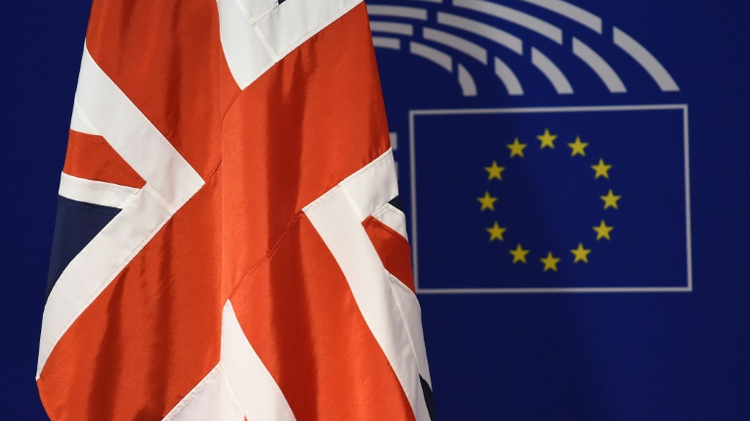 ☆
'Brexit' threat a challenge for global economy: G20
credits/photos : Emmanuel Dunand (AFP)
Britons are set to vote in a crucial referendum on June 23 to decide whether to back a so-called Brexit -- or exit from the European Union
IMF chief Christine Lagarde called on Britain and the EU to save their "long marriage" through dialogue
The G20 leading economies warned Friday that the possibility that Britain would pull out of the European Union is a significant challenge to the world economy.
Finance ministers of the elite group meeting in Washington said the global economy continues to face significant dangers from volatile financial markets, collapsed commodity prices and low inflation, as they pledged to work to shore up growth.
"Geopolitical conflicts, terrorism, refugee flows, and the shock of a potential UK exit from the European Union also complicate the global economic environment," they said in a statement.
The statement came during the Spring meetings of the International Monetary Fund and World Bank, where officials warned of potentially "severe" damage to the regional and global economies from the so-called Brexit.
On Thursday IMF chief Christine Lagarde called on Britain and the EU to save their "long marriage" through dialogue.
"I think that all parties should rise above the domestic circle and should have a broader view of what lies ahead in terms of collective endeavor," she said.
"Because keeping Europe together after what it has gone through over the last century, and what the risks are on the horizon.... is actually a huge asset which is vastly underrated in my view."
Read more: Worried IMF cuts world growth forecast, warns over Brexit