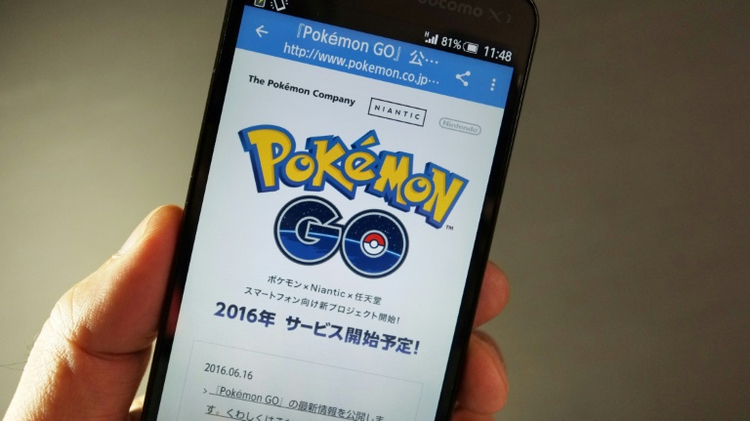 ☆
Investors dump Nintendo stocks after company notes it doesn't make Pokemon Go
credits/photos : Kazuhiro Nogi (AFP)
With Pokemon-mania sweeping the planet, Nintendo's nascent shift into mobile gaming has proved a massive hit, vindicating the Japanese videogame giant's decision to unshackle itself from a long-standing consoles-only policy
Stock suffers 17-percent drop in one day after company points out it receives little direct income from game
Investors seemed shocked to learn over the weekend that the electronics and software company in which they bought shares did not make the hit Pokemon Go game that has taken the world by storm, leading to a 17 percent drop in share value on Monday, the British daily the Guardian reports.
Nintendo share prices have nearly doubled since the game, available as an app for smart phones, launched on July 6.
The app was initially released in a select number of countries and was rolled out in many more over the following weeks, including Japan on Friday.
According to the Guardian, Nintendo released a statement after markets closed on Friday regarding the "Impact of 'Pokémon GO' on the Consolidated Financial Forecast."
In the memo, Nintendo noted that while the Pokémon Company is an affiliate of Nintendo, US-based Niantic Inc. developed and distributed Pokemon Go.
Additionally, the memo states, Nintendo owns 32 percent of the Pokemon Company, however "the income reflected on (its) consolidated business results is limited".
"The company is not modifying the consolidated financial forecast for now," its statement said.
However, the Guardian noted that investors still have reason to be hopeful, as the game's success could make it allocate more resources to its own smartphone development. It has continued its partnership with Japanese mobile developer DeNA, which should bring in direct income from games. The partnership has already produced the smartphone game Miitomo.
Nintendo also plans to release a self-produced tertiary application called Pokémon GO Plus, which will likely bring in more income – but that release was already factored into the  financial forecast for 2016-17.