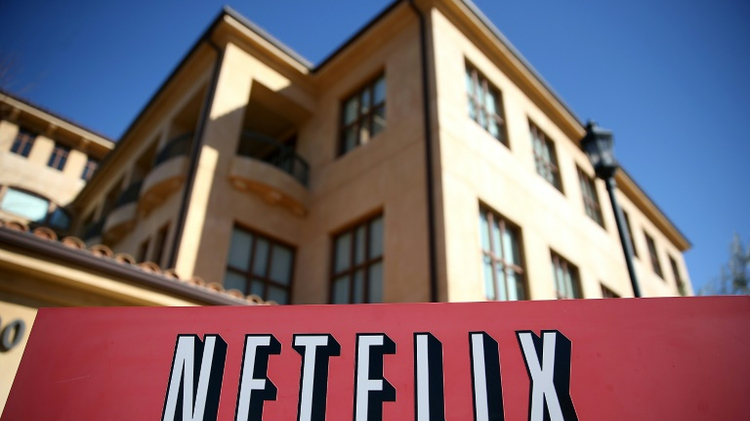 ☆
Netflix sees hike in share price
credits/photos : Justin Sullivan (Getty/AFP/File)
Netflix has snapped up "Downfall" director Oliver Hirschbiegel's highly-rated new show "The Same Sky" about a Stasi secret police agent
Streaming service surpassed predictions, adding 3.2 million international subscribers in the last three months
Video streaming service Netflix is seeing a jump in its share price on Tuesday after the company added 50% more subscribers than expected in the third quarter.
Shares soared on the news in after hours trading, up 20% from Monday's close. The new user numbers were largely due to a major boost in freshly added international customers.
In the last three months, Netflix added 3.2 million international subscribers, over a million more than analysts predicted.
The company has recently been growing worldwide and is now available in more the 130 markets. But Netflix's focus is not just on expansion of its international streaming.
Reed Hastings Netflix Chief Executive "We will keep investing in growing the content spend, even domestically, for quite a long time."
Establishing itself in the world of original content, Netflix will continue investing in its own licensed TV shows and movies.
Content spending is projected to be worth $6 billion dollars next year, up $1 billion from 2016. The surge in share price will only help Netflix's campaign to bring binge watching to couches everywhere.