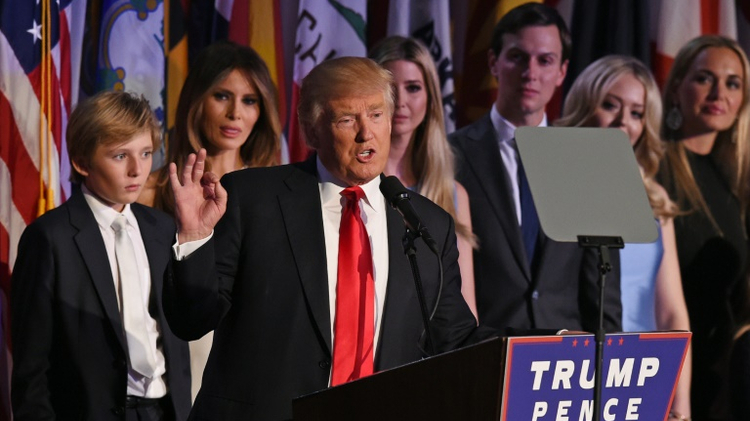 ☆
Analysis: Trump versus the Federal Reserve
credits/photos : Timothy A. Clary (AFP)
Republican presidential nominee Donald Trump arrives on stage with his family to sppeak to supporters during election night at the New York Hilton Midtown in New York on November 9, 2016
Trump has accused Fed chair of keeping interest rates artificially low, has said would fire her
Donald Trump had gone head to head with the Federal Reserve ever since the start of his presidential campaigning. He accused Fed chair Janet Yellen of keeping interest rates artificially low to support President Obama, and later said he would fire her upon his election. The attacks got so bad that Yellen was forced to defend herself in an interest rate decision earlier this year.
"Well, I think Congress very wisely established the Federal Reserve as an independent agency in order to insulate monetary policy from short-term political pressures," Yellen said. "And I can say emphatically that partisan politics plays no role in our decisions about the appropriate stance of monetary policy."
And after a grueling campaign and a surprising election day, Donald Trump will prepare to step into the Oval Office in 2017. And for at least a year, he will set fiscal policy alongside Janet Yellen, who will set monetary policy. But come February 2018, Yellen's term will come to a close, and Donald Trump will likely decline to extend her contract.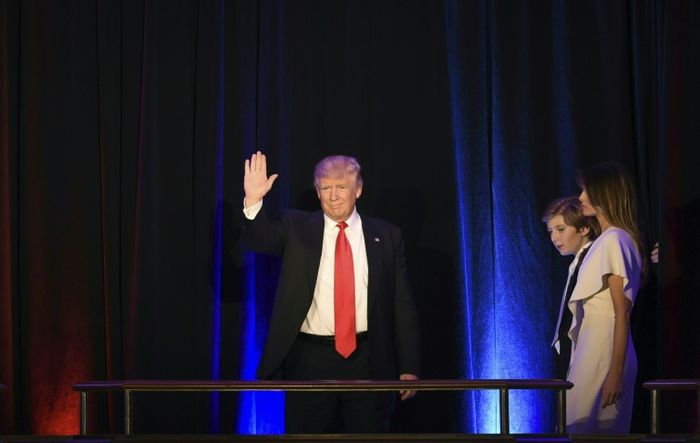 For months, analysts have speculated that the Fed will raise interest rates. Household spending is on the rise, the economy has been adding nearly 200,000 jobs per months on average recently, and inflation is ticking up towards the Fed's 2% target. But the hike never happened, and many believe that the uncertainty of the U.S. elections - and the possibility of a Trump Presidency - stayed the Federal Open Markets Committee's hand.
Nick Colas, chief market strategist at Convergex, conveyed the implications of the uncertainty that will follow. "Certainly the primary issue is how much uncertainty this election creates and in the economic sphere," he said. "They are not so much worried about who wins or loses, but if it puts any kind of calm or even chill on the economy as people are really focussed on the uncertainty the election would there be on the business side or the consumer side. It's too early to tell that."
With a Trump presidential victory, the odds of an interest rate hike before 2017 will fall dramatically. Trump's unconventional economic policy - including his anti-free trade sentiment, will introduce additional layers of economic uncertainty. Immediately following the election, global stocks plunged, a strong indication that the markets are worried about how Trump could impact the economy.
Donald Trump is set to be sworn in at the White House in January 2017. When he takes office, he will have to work concurrently with Janet Yellen - at least for a year, at which point he will likely replace her as the head of the Federal Reserve.
Yoni Dayan is i24news' Economy Editor