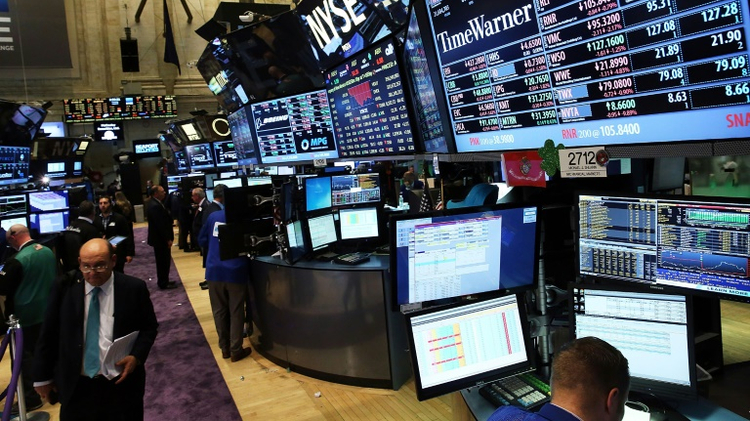 ☆
US stocks open lower after Dow's winning streak
credits/photos : Spencer Platt (Getty/AFP/File)
Minutes into trade, the Dow Jones Industrial Average and S&P 500 were both down nearly 1.0 percent and the tech-heavy Nasdaq Composite lost 1.4 percent
Major indices look to extend a week-long post-election rally
US equities markets were down early in Wednesday's trading session as the major indices looked to extend a week-long post-election rally.
About a half-hour into trading, the blue-chip Dow Jones Industrial Average was down 0.3 percent at 18,870.47. The broader S&P 500 and the Nasdaq each had fallen 0.2 percent, with the S&P at 2,175.19 and Nasdaq at 5,265.90.
The market moves followed the release of economic data showing US wholesale inflation and industrial production flat in October, both falling below analyst expectations.
Investors were also parsing new results from major retailers ahead of the approaching holiday shopping period. 
Shares in hardware and home improvement retailer Lowe's fell 2 percent after reporting third quarter earnings of $0.88 a share that failed to meet analyst expectations.
Department store chain and e-retailer Target, however, saw its share price jump 8 percent after boosting its outlook for sales over the holiday season and reporting better-than-expected results for the most recent quarter. Mega retailer Wal-Mart Stores is due to report quarterly results Thursday.
Major tech stocks were building on gains recorded Tuesday, with Apple and Microsoft both up 0.9 percent and Google parent Alphabet gaining 0.12 percent.