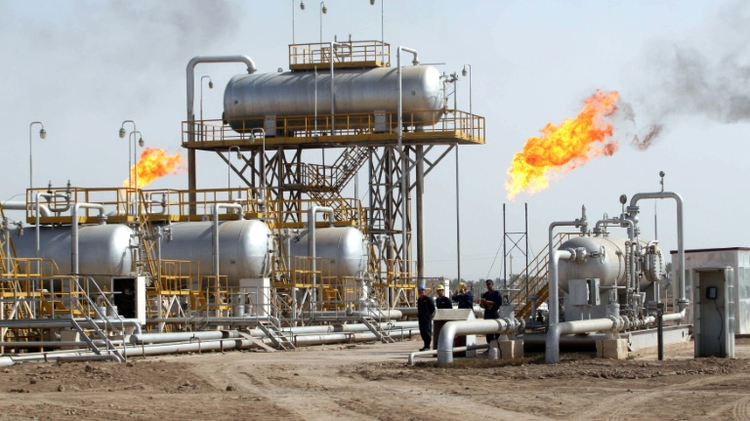 ☆
OPEC reaches comprehensive deal to cut oil production
credits/photos : Essam al-Sudani (AFP/File)
Last month, OPEC agreed a deal to trim production by up to 750,000 barrels per day to between 32.5 and 33 millions per day
Decision takes markets by surprise by agreeing to reduce collective output by 1.2 million barrels per day
OPEC took markets by surprise by reaching a comprehensive deal to cut oil production, Bloomberg reported Wednesday, citing an unnamed source in Vienna. The group agreed to reduce its collective output by 1.2 million barrels per day. The price of crude shot up more than 8 percent, past a five-week high.
Months ago OPEC agreed to cut oil production, but has since failed to implement that deal. In fact, member states have ramped up production in a bid to gain bargaining leverage ahead of their late-November meeting, where they are set to discuss specific mechanics for lowering production and raising the price of oil. Venezuela has been the most vocal about reaching a deal, as its economy - largely propped up by oil revenues - has been in shambles since the commodity crashed last year.
The group managed to overcome a quagmire of issues in reaching its deal, chiefly the tensions between Iran and Saudi Arabia. Iran had refused to cut production until it reached its pre-sanctions levels, while Saudi Arabia - long considered the kingpin of OPEC - insisted that the burden of production cuts would be shared across the board. But in the end, Iran will continue to ramp up production to 3.9 million barrels a day, even as the rest of the group makes cuts.
The deal is good news for shale oil producers in the United States, which have long been awaiting only a slight rise in the price of crude oil in order to ramp up production. US Oil companies lost 67 billion dollars last year, and since 2014 the sector has shed over 100,000 jobs. Analysts believe that OPEC's policy of maintaining production over recent years was a deliberate attempt to price US oil out of the market.