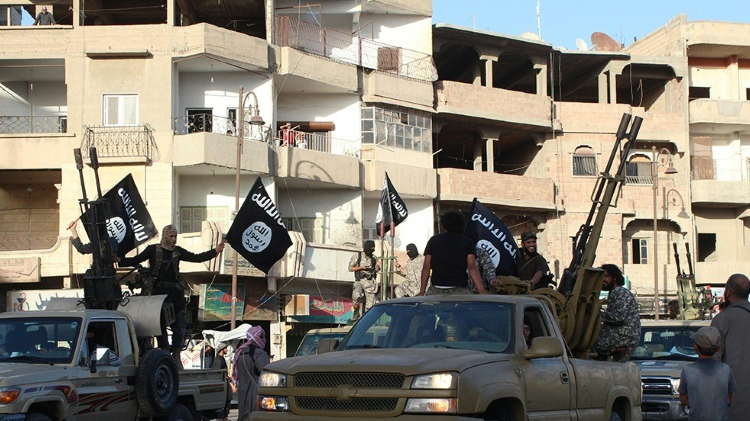 Topic : The Fight Against Islamic State
Welayat Raqa/AFP/File
More than 80,000 people have fled the Syrian city of Raqa since it was seized by Islamic State jihadists in 2014
The Islamic State group has been eroded by international efforts to crush the jihadist group but its ability to mount devastating attacks on the West remains very real. 
Thousands of foreigners answered the call of IS leader Abu Bakr al-Baghdadi to create a caliphate in land the group had seized in Iraq and Syria. 
Two years later, Iraqi forces backed by the air power of the United States and countries including France are locked in fierce fighting to re-take Iraq's second city of Mosul from the jihadist group.