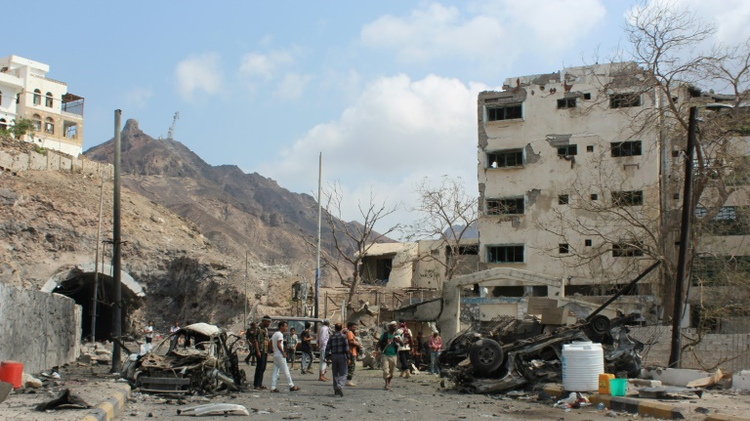 ☆
The forgotten crisis of Yemen's millions on brink of starvation
credits/photos : Saleh Al-Obeidi (AFP/File)
Armed Yemeni men look at the wreckage of a vehicle in the aftermath of a suicide car bombing on January 18, 2016 on the residence of Aden's police chief, General Shalal Shaea
As the world focuses on Madaya in Syria, the UN says Yemeni civilians are being starved as a tactic of war
Cairo, EGYPT: Nine months of civil war and a military intervention by Gulf Arab states targeting Iranian backed Houthi forces has devastated Yemen's already meager medical infrastructure and put millions at risk of starvation.
Yemen imports more than 90 percent of its food and the lack of local agriculture leaves its inland population at particular risk with over half its population of twenty six million now classified as "food insecure" by the UN.
"The international community is sending enough food and medicine to the port at Aden but it is not getting to the people most in need because the armed groups are hoarding it for their own supporters while airstrikes and ambushes by the militias make road transport almost impossible," said Dr. Yasin Al- Qubati, a dermatologist from the besieged city of Taiz and one of Yemen's best known human rights leaders.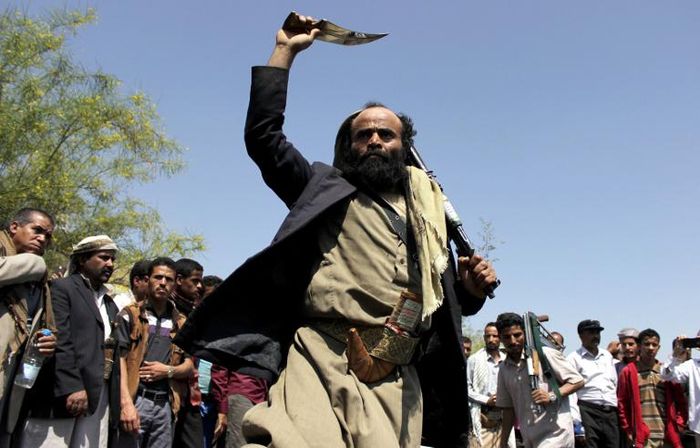 "As the bombing continues about half of the population has fled Taiz city and we now have the problem of getting the assistance which has arrived to the people scattered in the neighboring countryside," said Al Qutabi.
The UN's Office for the Coordination of Humanitarian Affairs says that as the conflict in Yemen drags on the number of militia checkpoints increased, and assistance was delayed by long negotiation and notification procedures with movement further impeded by the destruction of roads, ports and airports. Ten humanitarians were killed while delivering assistance in 2015.
Last week a 12-truck convoy finally entered Taiz after months of negotiations between warring factions. The shipment of rations included enough vegetable oil, wheat, pulses and sugar to feed 18,000 people for a month.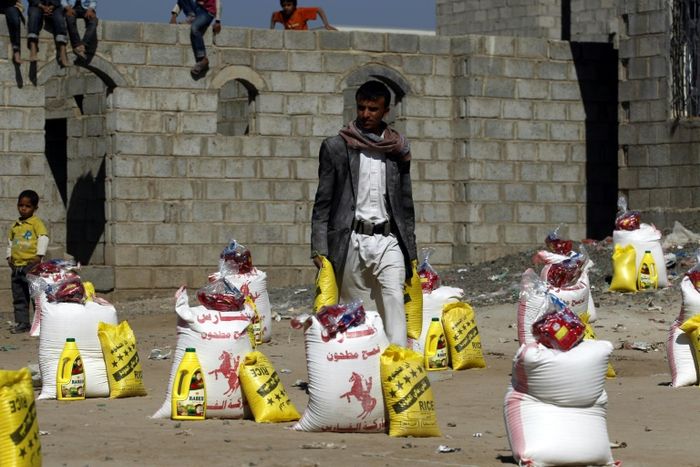 Aid agencies admit that with about 250,000 residents left in Taiz, the situation remains precarious for the majority of families and Al Qutabi continues to coordinate a separate effort to bring in supplies over treacherous mountain passes using camel caravans.
"At least one in five households in the area do not have enough food to lead a healthy life, have lost their livelihoods and are facing life-threatening rates of acute malnutrition," said Abeer Etefa, spokesman for the World Food Program in Cairo.
A UN report issued leaked this week paints a grimmer picture.
A panel of experts said civilians were being deliberately starved as a war tactic and found that the Saudi-led coalition fighting the Houthi rebels has targeted civilians with air strikes in a "widespread and systematic" manner.
The report attributes 60 per cent, or 2,682, civilian deaths and injuries in the conflict to aerial bombing by the Saudi and Emirati forces describing their actions as a "grave violation of the principles of distinction, proportionality and precaution" in international law.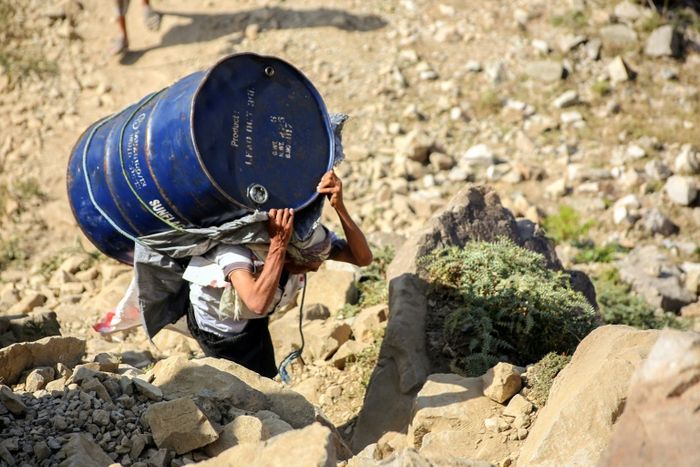 Saudi Arabia says its intervention in Yemen is based on a UN resolution passed last April calling for the restoration of the internationally recognized government in Sana'a and claims unrest there is a threat to its internal security.
The Saudis have focused their strikes on the north of the country – particularly in and around Sana'a, determined to continue the offensive until the capital is "completely liberated" from the rebels.
"Thousands of our civilians have been relocated from the border and the Houthis and their allies have killed 376 of our subjects," said Brigadier General Ahmed Al Assir, the Saudi military spokesman in Riyadh.
Meanwhile Taiz, midway between Sana'a and the port city of Aden is under an Al Houthi siege.
An alliance of local forces dominated by the Muslim Brotherhood –considered moderate in Yemen where both al-Qaida in the Arabian Peninsula and ISIL vie to win over jihadi elements, "The Resistance" fends off Houthi attempts to control the city.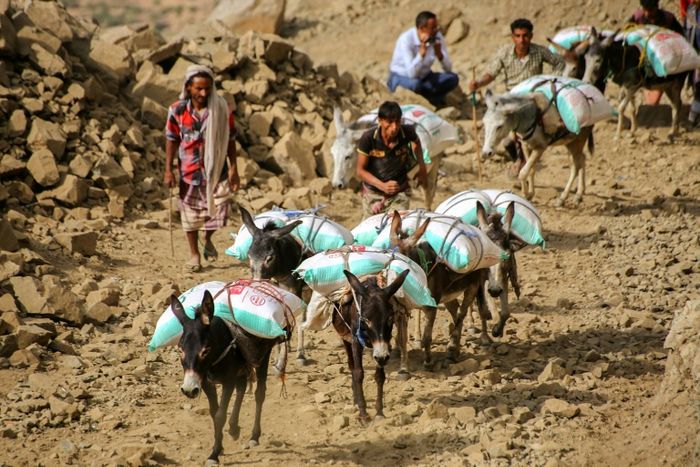 The single passage between the resistance and Houthi controlled parts of Taiz has been likened by international aid workers to the Rafah Crossing, the tightly restricted border crossing between Egypt and the Gaza Strip.
"The Houthis are denying necessities to residents of Taiz because they happen to be living in areas that opposition forces control," said Joe Stork, deputy Middle East director at Human Rights Watch.
"Seizing property from civilians is already unlawful, but taking their food and medical supplies is simply cruel."
Before the war, Taiz had 20 hospitals for; now only six are functioning.
Médecins Sans Frontières says basic healthcare is mainly being provided in people's homes.
"Taiz is directly at the front line. So, basically we are running one hospital on the Resistance side and another on the Houthi side," said Celine Langlois, a medical coordinator with MSF's emergency team in Yemen.
"The challenge is to try to bring supplies to both."
Jacob Wirtschafter is a Middle East correspondent for Associated Reporters Abroad and a contributor to i24 News from Cairo. His Twitter handle is @levantreporter