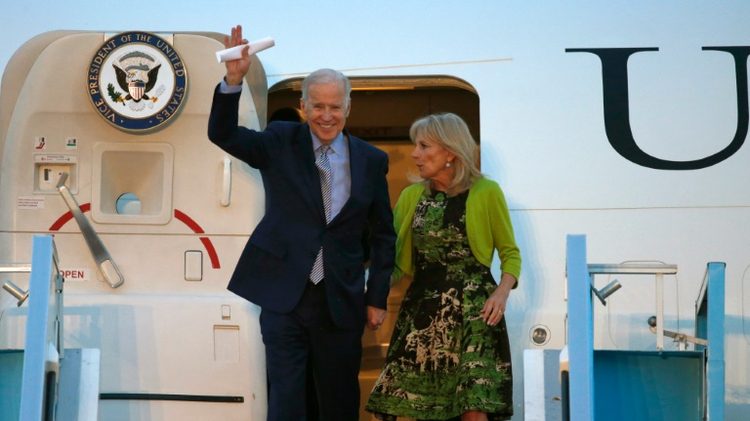 ☆
US Vice President Biden denounces terror in Israel amid day of attacks
credits/photos : Jack Guez (AFP)
US Vice President Joe Biden and his wife Jill arrive at Israel's Ben Gurion airport on March 8, 2016
Biden arrived in Israel as an attacker killed one and injured nine during a stabbing spree south of Tel Aviv
US Vice President Joe Biden arrived in Tel Aviv on Tuesday ahead of talks with Israeli Prime Minister Benjamin Netanyahu and Palestinian president Mahmoud Abbas as a series of suspected terror attacks left one person dead and many wounded.
"Terrorist acts against children, women, and innocent people are intolerable," Biden said in a joint press conference during a meeting with former Israeli President Shimon Peres at the Peres Center for Peace in Jaffa.
Biden arrived as an assailant went on a stabbing spree two kilometers to the north of the Peres Center for Peace, which spanned the Jaffa port, beach-side promenade and Clock Tower square. One person, an American tourist was killed, and at least 11 others injured.
The attacker was shot and killed by police.
Biden requested that his visit to Israel open with a meeting with Peres, with whom he has a longstanding friendship. The two embraced warmly at the start of their meeting.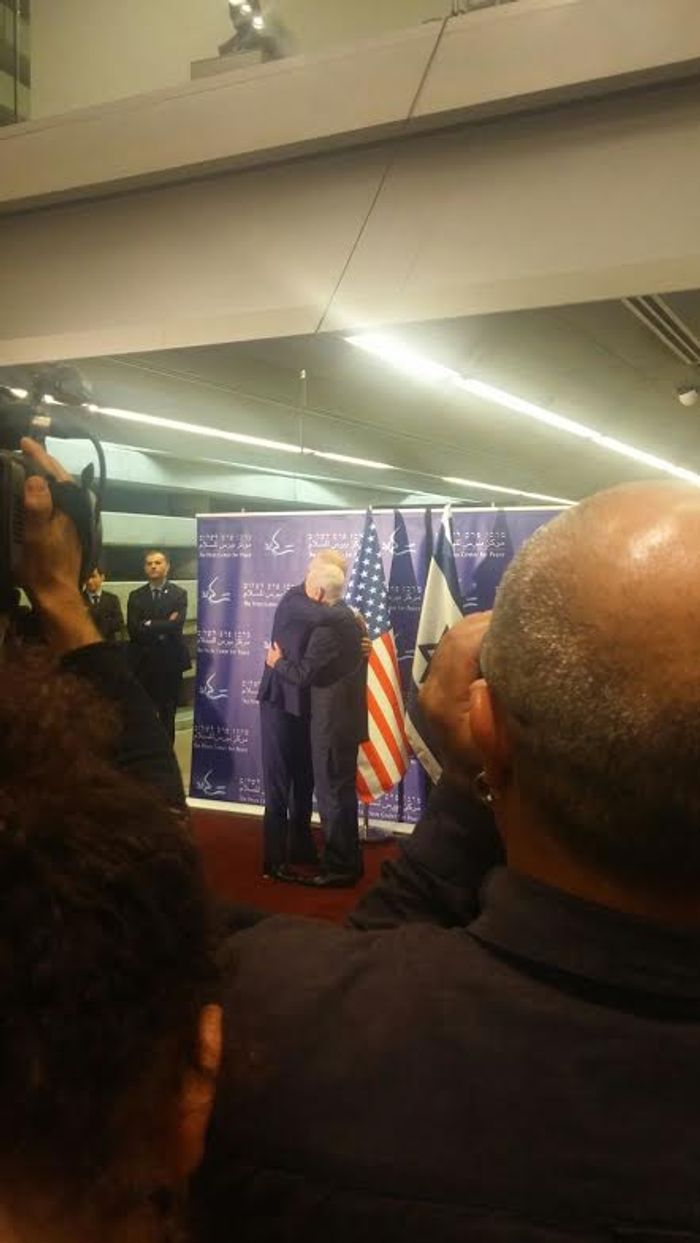 Peres acknowledged the violence, saying that "even today there were serious attacks in Israel. In these moments, terrorist incidents occur in our surrounding streets."
"Terrorists want to harm innocent people and the State of Israel. We will not give up and continue to fight terrorism with full force," he continued, adding, "thank you for your important and profound friendship between Israel and the United States. I know that under your leadership, led by President Obama, the United States cares about the security of Israel."
Biden told Peres that "I am delighted to be here. The President sends his greetings."
"We have a total and unvarnished commitment to Israel's security. I hope we can make progress," he added.
Earlier in the day two Israeli police were wounded in a suspected shooting attack targeting security forces near Damascus Gate in Jerusalem's Old City. In a separate attack, a Palestinian woman attempted to stab Israeli police in Jerusalem's Old City and was shot dead.
In a fourth attack, an Israeli man in his 30s was moderately wounded in a suspected stabbing attack in the central city of Petah Tikva.
A wave of violence in Israel and the Palestinian territories since October has killed 28 Israelis and 183 Palestinians.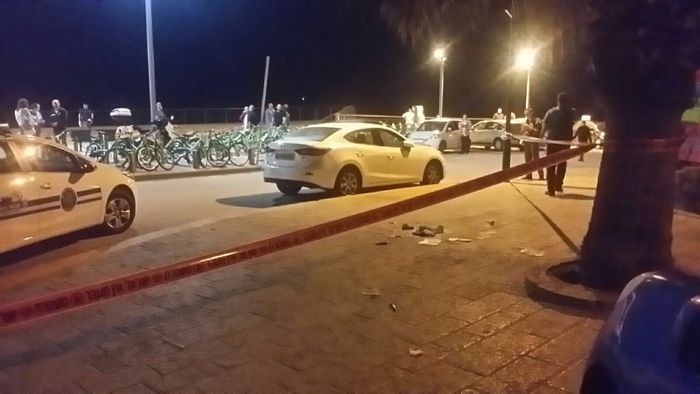 Most of the Palestinians were killed while carrying out knife, gun or car-ramming attacks, according to Israeli authorities.
Others were shot dead by Israeli forces during clashes or demonstrations.
Biden's visit this time comes with Obama having acknowledged that there will be no comprehensive agreement between Israelis and Palestinians before he leaves office in January 2017.
The White House has said that Biden will not be pursuing any major new peace initiatives during his visit, even though a wave of violence since October has killed more than 200 people.
The White House did, however, condemn Tuesday's attack in Jaffa, saying "these kinds of attacks are outrageous, and worthy of world wide condemnation."
Biden flew in from the United Arab Emirates as the rocky relationship between US President Barack Obama and Netanyahu took a fresh hit over the Israeli premier's decision not to accept an invitation for talks in Washington later this month.
Biden is due to meet Israeli Prime Minister Benjamin Netanyahu and Palestinian president Mahmoud Abbas on Wednesday.
(Staff with agencies)
i24NEWS's diplomatic correspondent Tal Shalev contributed to this report.
Read more: Analysis: Start of Biden visit again overshadowed by US-Israel spat