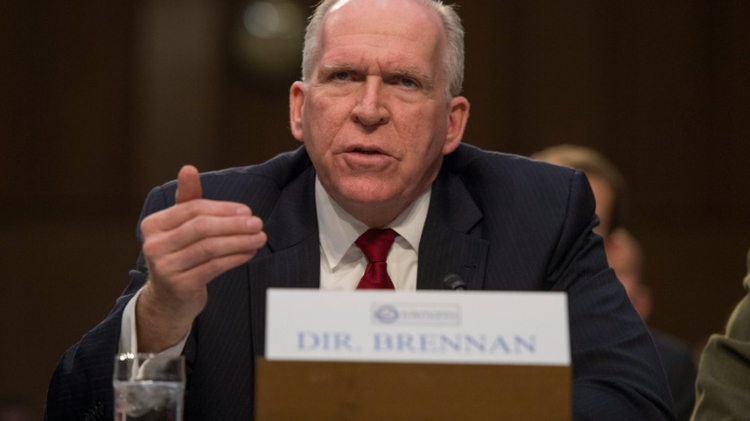 ☆
CIA director tells Trump scrapping Iran deal would be 'disastrous'
credits/photos : Molly Riley (AFP/File)
CIA Director John Brennan
John Brennan also warns that new administration should be 'wary' of Russian intentions
CIA Director John Brennan has told US President-elect Donald Trump that scrapping the Iran nuclear deal would be "the height of folly," he said in a BBC interview published on Wednesday.
Trump threatened to tear up the agreement during his presidential campaign.
Brennan, who will depart his role in January, said canceling the deal would be "disastrous."
"First of all for one administration to tear up an agreement that a previous administration made would be unprecedented," he said, adding that it would also boost hard-liners in Iran and cause other nations to pursue their own nuclear programs.
Brennan also said that the incoming Trump administration should "be wary of Russian promises" regarding the war in Syria. He argued that the US should continue supporting certain rebel groups fighting Syrian President Bashar al-Assad, whereas Trump has suggested that such support has been a failure and that the US should cooperate with Russia to combat the Islamic State group in Syria.
The CIA director further stated that the next administration should be "disciplined in the language that they use (and) the messages that they send" about Islamist militants when asked whether language about "world wars" used by members of the new administration such as General Michael Flynn was helpful.  "Because if they are not disciplined, their language will be exploited by the terrorist and extremist organizations as a way to portray the United States and the government as being anti-Islamic and we are not," said Brennan.