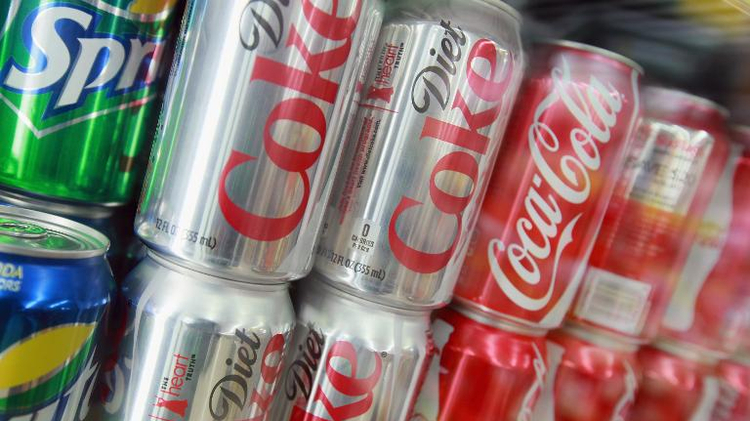 ☆
Coca-Cola boycotted over Gaza conflict
credits/photos : Scott Olson (Getty/AFP)
Cans of Sprite, Diet Coke and Coca-Cola are pictured at a grocery store in Chicago, Illinois, on April 17, 2012
Famous soda brand only one of several targets of intensified boycotts as Israel, Gaza continue fighting
Businesses in Turkey and India are shunning Coca-Cola over the current Israel – Gaza conflict, according to several news sources.
The Coca-Cola conflict comes as part of the boycott movement targeting Israeli goods and those companies that do business in Israel. Coca-Cola has had a bottling plant in Israel since the 1960s, Haaretz reported.
Pepsi, which left Israel during the Cold War in response to the Arab boycott, has also been spurned in this bout of intensified boycotts.
In Mumbai, India, Muslims called for a boycott of PepsiCo, Kraft Foods Group, and Nestle in addition to Coca-Cola, the Jakarta Globe reported.
Omar Shaikh, a restaurant owner in Mumbai, said "This is our way of showing our anger against Israel For us, Coke and Pepsi is human blood. They are financing the war against Palestine."
Coca-Cola has been targeted before by Turkey for what Turkey sees as its pro-Israel position. The company released a statement on July 21, "denying that it supports any particular country or political stance and saying it is the third largest employer and fifth largest investor in Palestine," the Turkish Hurriyet said.