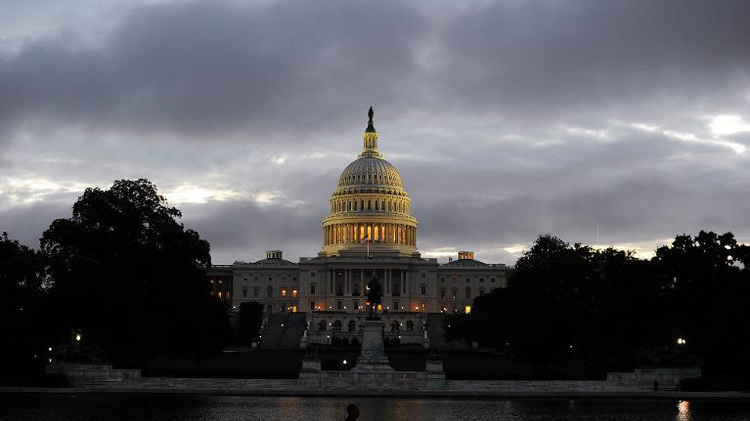 ☆
US endorses Israel as 'major strategic partner'
credits/photos : Jewel Samad (AFP/File)
Negotiators from the US Senate and House of Representatives have unveiled a $1 trillion spending bill, eliminating the threat of another government shutdown, at least until October
Senate unanimously passes bill granting Israel a series of economic, security benefits
US Senate on Thursday unanimously approved a bill upgrading the ties with Israel and designating the long-time ally as a "major strategic partner."
The full title of the bill, which passed a House of Representatives vote in May with a 410 to 1 majority, is the US-Israel Strategic Partnership Act.
The new law will upgrade Israel's status, granting it a series of economic and security benefits, boosting cooperation in energy, water, science, homeland security and agriculture.
Militarily, Israel stands to gain advanced combat aircraft and military tanker transports, as well as priority in receiving American weapons surpluses. The bill also provides for assistance for the Iron Dome missile defense system.
The bill's co-author Missouri Senator Roy Blunt said he was "pleased the Senate has passed this bipartisan bill to reaffirm and broaden the important US-Israel alliance through security, energy, and trade during this critical time in the Middle East region."
Unlike a previous version of the bill, the one that passed did not include a visa waiver program for Israeli citizens as it has yet to satisfy the requirements.
Israel and the United States are at odds for years over the US Visa Waiver Program -- a collection of 38 other countries whose citizens don't need a pre-approved visa to visit America.
Israel has been pressing America to allow it to join the prestigious program, but its efforts have so far been in vain, and it has even seen a rise in the number of its citizens denied entry to the US.