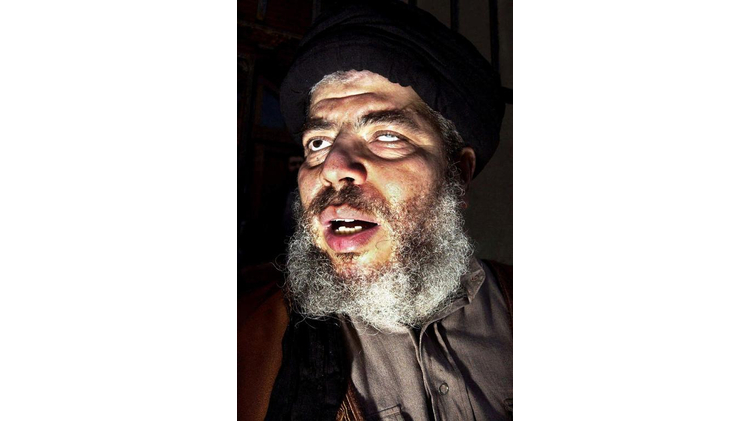 ☆
Lawyers seek leniency in sentencing of imam convicted of terrorism
credits/photos : Nicholas Asfouri (AFP/Archives)
Le 11 septembre 2002, l'imam Abou Hamza lors d'un rassemblement près de la mosquée de Finsbury Park au nord de Londres
Abu Hamza was convicted aiding terrorists who kidnapped tourists in Yemen in 1998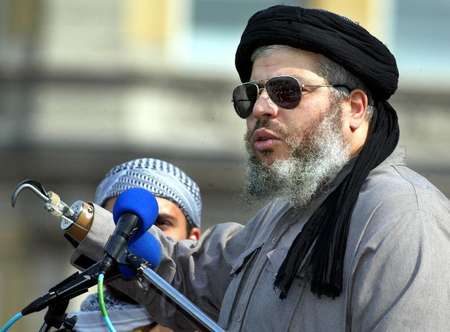 Defense lawyers for an Islamic cleric convicted of terrorism charges argued that he should serve his time in a prison medical facility because of severe disabilities.
The former imam of the north London Finsbury Park mosque, real name Mustafa Kamel Mustafa, is to be sentenced on January 9 2015.
His lawyers argued that he would face cruel and unusual punishment if his disabilities, which are amputated forearms, psoriasis, diabetes and high blood pressure, are not taken into account.
Federal prosecutors dismissed the concerns of his lawyer saying the Abu Hamza "waged a global war of jihad against those that he considered infidels. He sent men to American soil to learn how to fight and kill in support of that war."
A letter from Jeffery D. Allen, chief of health programs for the Federal Bureau of Prisons, was also submitted by federal prosecutors explaining that Abu Hamza will receive a full medical evaluation and will be assessed by a prosthetic specialist following his sentencing.
The charges against him pre-dated the 9/11 attacks on New York and were over the 1998 abduction of 16 Western tourists in Yemen, four of whom were killed in a military rescue operation.
He was also accused of trying to set up a terrorist training camp in the United States in 1999, and of promoting "violent jihad" on a global scale
Blind in one eye and with no hands after an accidental explosion in Pakistan, the 56-year-old had denied all the charges, though he acknowledged he occasionally used strong words in his sermons and fiery speeches -- numerous extracts of which were played for the jury.
He admitted supplying a satellite to the Islamist group that kidnapped the Western tourists in Yemen, but said he was only told of the abduction after the fact.
Abu Hamza, a father of nine and an engineer by training, became the imam at Finsbury Park in 1997, where he preached vitriolic sermons, in particular against the United States.
The mosque closed in 2003.
Abu Hamza was arrested in August 2004 in Britain at Washington's request, and sentenced in a British court to seven years in jail in 2006 for inciting murder and racial hatred.
He was extradited to the United States in October 2012.