☆
Israel: Shin Bet arrests Islamic State-linked cell in West Bank
Islamic State video which shows various attacks carried out by the group
Group planned attacks against Israelis; 94% surge in suicide bombings in 2014 attributed to IS
Israel's Security Agency (Shin Bet) on Sunday announced that it had arrested a Hebron-based terror cell in November affiliated with the Islamic State group.
The cell was planning on carrying out a series of attacks, security forces said, and attempted but failed to detonate a bomb targeting Israeli forces. No one was injured in the incident.
The cell members were identified by the Shin Bet as Ahmed Salah Shada, 22, Muhammed Zaro, 21, and Qassai Div Masawada, 23, all residents of the West Bank city of Hebron.
Shada confessed to setting up an IS cell and plotting terrorist attacks during questioning, as well as making bombs and throwing one at an IDF unit.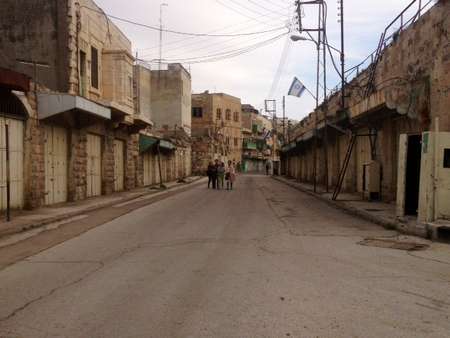 "They planned on murdering an IDF soldier and using his weapon and uniform to carry out a shooting attacks," the Shin Bet said in a statement that was cleared for publication on Sunday.
An investigation revealed that the other two members of the cell – Zaro and Masawada – also planned an attack but never followed through.
The case was transferred to a military court in recent days. Zaro was indicted for associating with a known terrorist group, while Shada and Masawada will be tried in the coming days.
A number of Israeli Arabs have gone to Syria to fight against the Assad regime with the radical Islamist group. One IS fighter, Rabie Shehada, known as "the Palestinian slayer," is believed to be from Nazareth, a city in northern Israel with a predominantly Arab population, reports the website Al Arabiya.
Report: 94% surge in suicide bombings in 2014 attributed to Islamic State
Meanwhile, the number of suicide bombings around the world surged 94 percent in 2014 amid the rise of the Islamic State in Syria and Iraq and the US withdrawal from Afghanistan, the Tel Aviv-based Institute for National Security Studies (INSS) said, in a report to be published Sunday, the daily Haaretz reported.
Some 3,400 people were killed in suicide attacks last year, compared with 2,200 in 2013, a 37.5 percent increase. There were 592 bombings, compared with 305 in 2013, the INSS, a research institute and think tank affiliated with Tel Aviv University, found.
The significant increase in the role played by terrorist organizations identified with al-Qaida and global jihad in the planning and execution of suicide attacks is expected to continue in 2015 as well, the report said.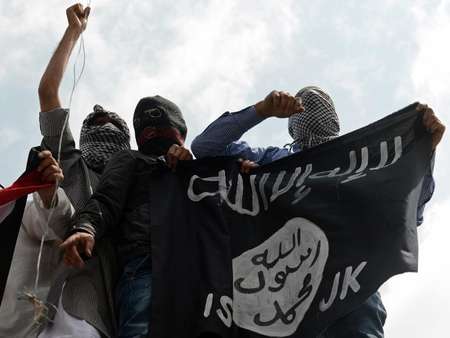 "Suicide bombings are not just an effective tactic for them in terms of their goal of causing death and destruction and establishing fear, but are also a commercial symbol and proof of the willingness of their activists to sacrifice themselves in the way of God," the INSS pointed out in the report.
As in recent years, these organizations were responsible for most suicide bombings around the world in 2014. Similarly to 2013, most of the attacks were carried out against the local population as part of an internal struggle, particularly in countries in which the regime lacks legitimacy.
The study's authors are Yoram Schweitzer, the head of the INSS' program on terrorism and low-intensity conflict; research associate Einav Yogev; and Ariel Levin. They used reporting from more than one source before labeling an incident a suicide bombing and included "only attacks whose details could be verified."
Much of the increase in the Middle East can be attributed to the rise of IS, the report said.
There was a significant rise in the number of suicide bombings in the Middle East last year: 370 attacks with some 2,750 dead, compared with 163 and 1,950 killed in 2013.
The most prominent trend in the region in 2014 was, again, the increase in the number of attacks in Iraq (271 attacks, up from 98). Suicide attacks in Iraq made up 45 percent of all such attacks worldwide in 2014. The attacks were mostly directed against the civilian population, primarily in restaurants, markets, and mosques, and at funerals and in funeral tents.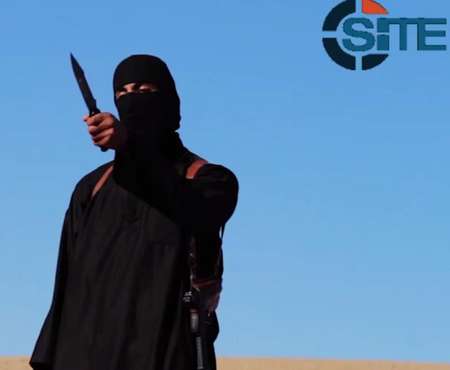 Interestingly, many of the suicide bombers in Iraq were foreigners who volunteered for IS.
The intelligence and operational vacuum that US forces left behind is still being felt in Iraq and is weakening the Iraqi security forces' intelligence capabilities and ability to thwart attacks, the report said.
In Africa, terrorist organization Boko Haram stood out in 2014. The suicide attacks conducted by Boko Haram — 32 killing some 500 people — made up half the number of such attacks the organization has carried out since it started using the tactic in 2011.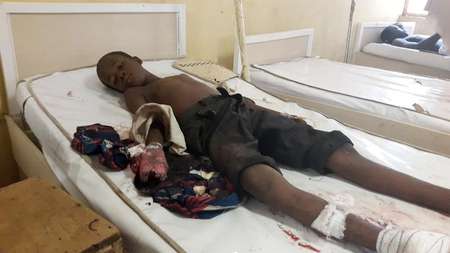 Fifteen suicide bombings in 2014 were carried out by women, compared with five in 2013, which saw a trend toward declining involvement of women in suicide terror.
No deadly suicide bombings occurred in Israel or the Palestinian territories last year however, the report noted that for Israel, the increase in suicide bombings, is a warning of sorts to increase security vigilance "lest some involved in the conflicts along its borders attempt to export suicide terror to Israel." This might likewise "encourage Palestinian opposition factions to attempt to reactivate this deadly method of operation against Israeli civilians and soldiers."