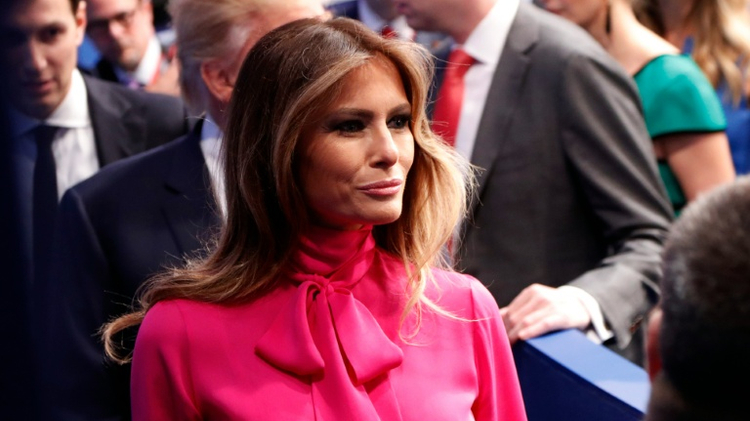 ☆
Melania Trump shrugs off husband's way with women
credits/photos : Rick Wilking (POOL/AFP/File)
Melania Trump has told CNN that she felt her husband had been "egged on by Billy Bush to say dirty and bad stuff" in the "Access Hollywood" recoding
Meliana says sexual assault accusations 'lies' organized by 'left-wing media'
Despite a flurry of sexual assault accusations against Donald Trump and recordings of him boasting that he uses his fame to grope and kiss women, Melania Trump on Monday shrugged off her husband's "boy talk" in an interview with CNN.
The Slovenian-born former model turned the blame for a tape of Trump boasting that as a star he can grab women "by the pussy" on NBC 'Acess Hollywood' host Billy Bush, sayng that he "egged on" the lewd comments.
"I said to my husband that, you know, the language is inappropriate, it's not acceptable," Melania Trump said in the sit-down interview with CNN's Anderson Cooper. "And I was surprised because that is not the man that I know."
"I wonder if they even knew that the mic was on because they were kind of boy talk and he was led on, like, egged on from the host to say dirty and bad stuff."
She said that she had never heard her husband use such vulgarity.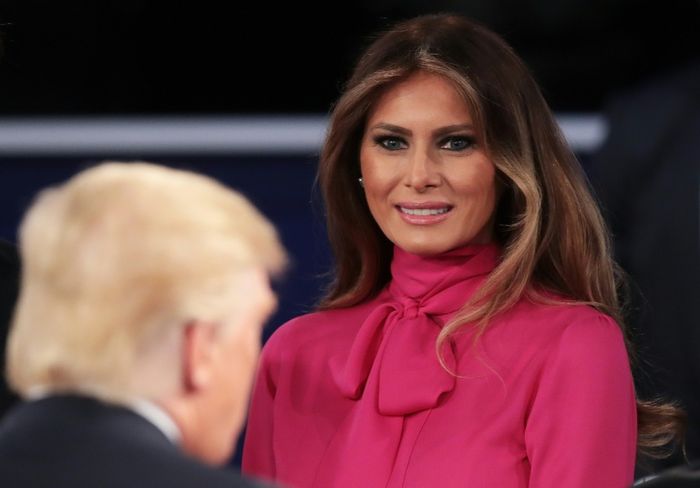 "I don't know that person that would talk that way and that he would say that kind of stuff," she said, before writing if off as "boy talk."
"The boys, the way they talk when they grow up and they want to sometimes show each other, oh, this and that and talking about the girls. But yes, I was surprised of course," she went on.
NBC News reported Tuesday that Bush is leaving his position at NBC's "Today" show after being suspended following backlash after the tape's release.
"Bush a host on NBC's 'TODAY,' is leaving the show effective Monday, according to an internal memo sent to staff by Senior Vice President Noah Oppenheim, who oversees the broadcast," NBC News said.
"I am deeply grateful for the conversations I've had with my daughters, and for all of the support from family, friends and colleagues. I look forward to what lies ahead," Bush said in a statement.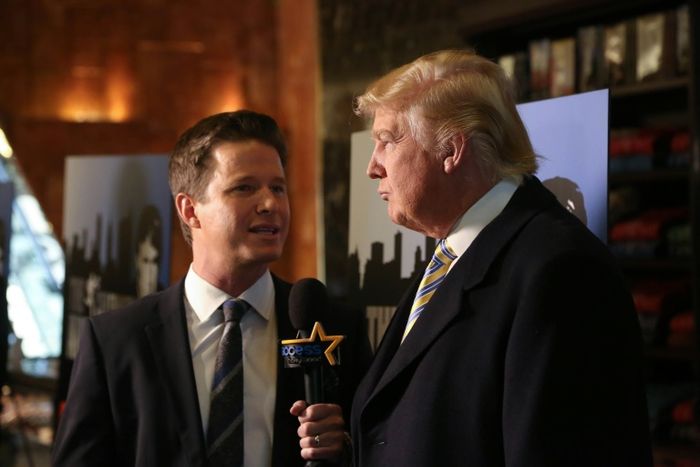 - 'I believe my husband' -
Meliana called sexual assault accusations against her husband "lies," and specifically attacked a first-person account by journalist Natasha Stoynoff published by People Magazine describing her alleged assault by Trump while she was working on a story about his one-year wedding anniversary.
"Even the story that came out in People Magazine, the writer she said my husband took her to the room and start kissing her," Meliana said. "She wrote in the same story about me -- that she saw me on 5th Avenue, and I said to her, 'Natasha, how come we don't see you anymore?' I was never friends with her, I would not recognize her."
That, Melania Trump said, "was another thing like people come out saying lies and not true stuff."
She voiced dismay when told that most Americans believe the Republican presidential candidate has made unsolicited and unwanted passes at women.
"My husband is kind, and he's a gentleman. And he would never do that," she said.
"Everything was organized and put together to hurt him, to hurt his candidacy," she added echoing some of her husband's claim that there is a conspiracy out to derail his campaign.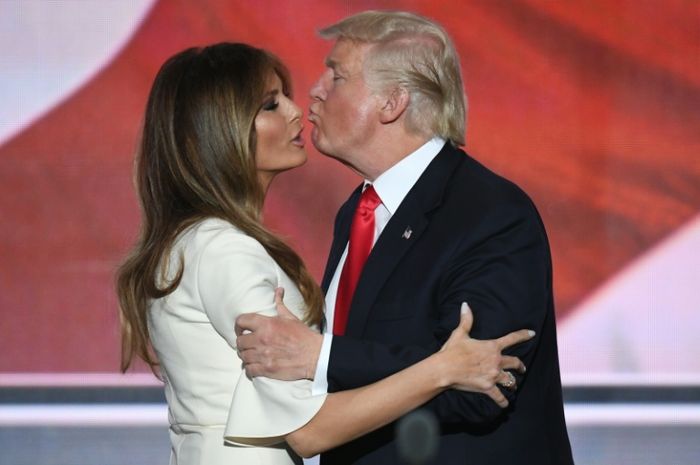 Melania Trump said the "left-wing media" was "bashing him because they want to influence the American people how to vote. And they're influencing in the wrong way."
"I didn't expect media would be so dishonest and so mean. I didn't expect that," she said. "Also for me, from the beginning, I never had one correct story -- one honest story," she added.
But also Melania made clear that she does not need any sympathy.
"I'm very strong. And people -- they don't really know me. People think and talk about me like, 'Oh, Melania, oh poor Melania,'" she said.
"Don't feel sorry for me. Don't feel sorry for me. I can handle everything," she said.
(Staff with agencies)