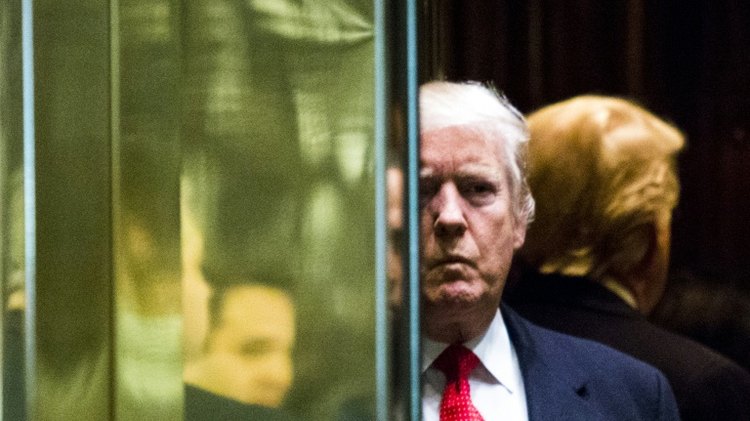 ☆
US intel panel to probe alleged Trump ties to Russia
credits/photos : Eduardo Munoz Alvarez (AFP/File)
US President-elect Donald Trump
Announcement follows publication of explosive report alleging Kremlin blackmail of the president-elect
The US Senate Intelligence Committee on Friday announced a probe into possible contacts between Russia and Donald Trump's presidential campaign, expanding the scope of its inquiry beyond the cyber-attacks and propaganda efforts alleged in a recent intelligence report.  
The probe, supported by both Democrats and Republicans on the panel, could see officials of both Barack Obama's outgoing administration and Trump's incoming government forced to testify.
Senate Intelligence Chairman Richard Burr, a Republican, said the committee would use "subpoenas if necessary" to compel members of both administrations to testify. 
The announcement follows the controversial publication of a dossier compiled by a former British MI6 intelligence agent containing unverified claims that members of Trump's campaign had before the election had clandestine contact with Russian agents and that Trump had been compromised by the Kremlin through blackmail. 
"As part of the Senate Select Committee on Intelligence's oversight responsibilities, we believe that it is critical to have a full understanding of the scope of Russian intelligence activities impacting the United States," the Senate committee said in a statement.
Trump, who will take office in one week, has repeatedly rejected suggestions that Moscow aided in his election victory. 
He has also compared US intelligence agencies to "Nazi Germany" for allegedly leaking the dossier to the media, which National Intelligence Director James Clapper denied. 
According to media reports, the dossier was compiled by the British ex-spy as a private citizen and apparently reached intelligence services only after being given to political campaigns as opposition research. 
The probe will review the intelligence community's assessments and also other assessments, "including any intelligence regarding links between Russia and individuals associated with political campaigns," the committee said.
That suggested the former British spy's explosive report could also be reviewed.
But the committee said most of the work will be done out of public scrutiny to protect classified information.
"The Committee will follow the intelligence wherever it leads. We will conduct this inquiry expeditiously, and we will get it right," they said.
(Staff with agencies)