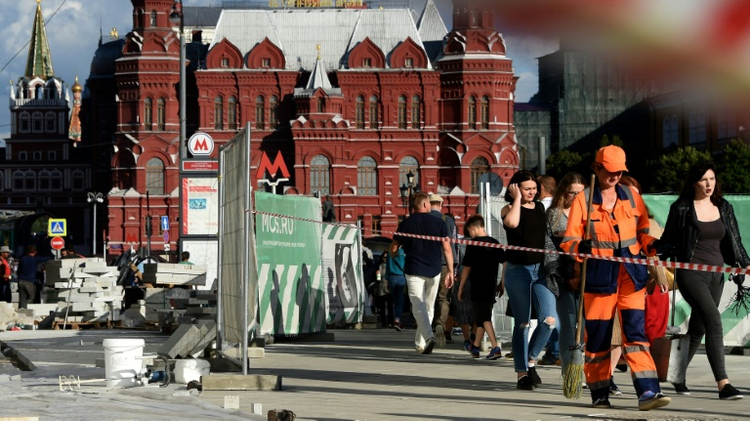 ☆
Russian broadcaster's UK bank accounts shut down in alleged clampdown
credits/photos : Vasily Maximov (AFP)
Moscow
Move comes as US and UK mull fresh measures against Russia over Aleppo
The editor-in-chief of Kremlin-funded television network RT said Monday that all its bank accounts in Britain have been closed down. 
This comes after the US and the UK announced they were mulling fresh measures, including possible further sanctions, against Russia in protest of its continuing bombardment of civilians in Aleppo, Syria.
"They have closed our accounts in Britain. All the accounts," wrote RT editor-in-chief Margarita Simonyan on Twitter.
She said the channel had received a ruling that "cannot be reviewed," adding "Long live freedom of speech."
A spokesman for RT said the NatWest bank told the broadcaster that "We have recently undertaken a review of your banking arrangements with us and reached the conclusion that we will no longer provide these facilities."
Simonyan said that "They haven't explained the reasons and I think they can't explain them because there can't be any reasons. We have an absolutely transparent operation there, absolutely transparent funding. There have never been any complaints in this regard at all."
"They have failed to defeat us by simply vilifying us, by picking on our broadcast, so they decided to try the banking flank: 'Try broadcasting when all your accounts have been closed.' Yet we will try."
RT, formerly known as Russia Today, has the slogan "Question more" and was set up to present news from the perspective of the Kremlin.
The foreign-language network broadcasts 24-hours a day in English, Arabic and Spanish in Europe and the US.