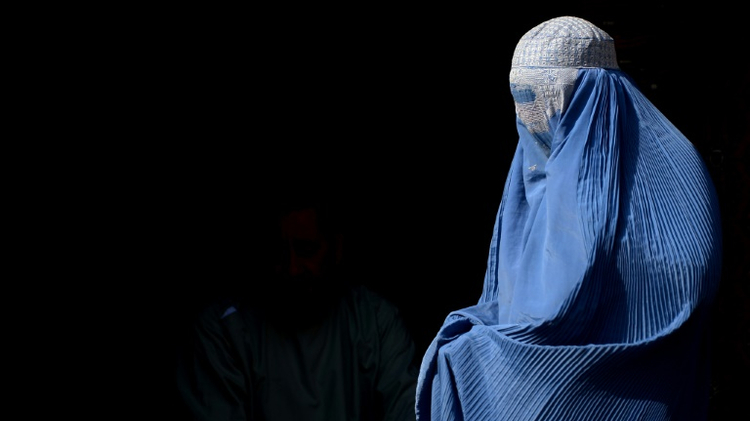 ☆
Dutch MPs approve partial ban on burqa wearing in public
credits/photos : Aref Karimi (AFP/File)
Dutch MPs voted a resolution to ban burqas from public transport which the Senate will need to approve for it to become law
The legislation must now go before the Senate for approval before becoming law
Dutch MPs on Tuesday voted by a large majority to approve a ban on wearing the Islamic full-face burqa in some public places such as schools and hospitals.
"The law is adopted," said the speaker of the Dutch Lower House of parliament, Khadija Arib, referring to the move which would also ban burqas from public transport.
The motion was approved by a majority of 132 out of the 150-seat house including Prime Minister Mark Rutte's ruling Liberal-Labour coalition.
The legislation must now go before the Senate for approval before becoming law. It follows similar bans imposed in France and Belgium.
The Dutch cabinet had approved the plan in mid-2015. But it decided not to go as afar as banning wearing burqas on the street.
The Dutch government said it decided to back the legislation due to a "necessity to be able to interact face-to-face, for instance in places where public services are performed and safety must be guaranteed."
"The government sees no need to impose the ban on all public spaces," it added.
Wearing safety equipment like helmets or full-face protection while working, playing sport or "during a festive or cultural event" is excluded from the ban.
Those flouting the ban would face a fine of up to 410 euros (around $430).
Public newscaster NOS said only between 100 to 500 women in The Netherlands wear the burqa, most of them occasionally.
The Dutch government's advisory State Council body had however said it believed issues around the Islamic veil could be solved "without invoking legislation".
"From time-to-time there's discussion about it... but it's not really a big social problem," it said in a letter published in mid-2015.