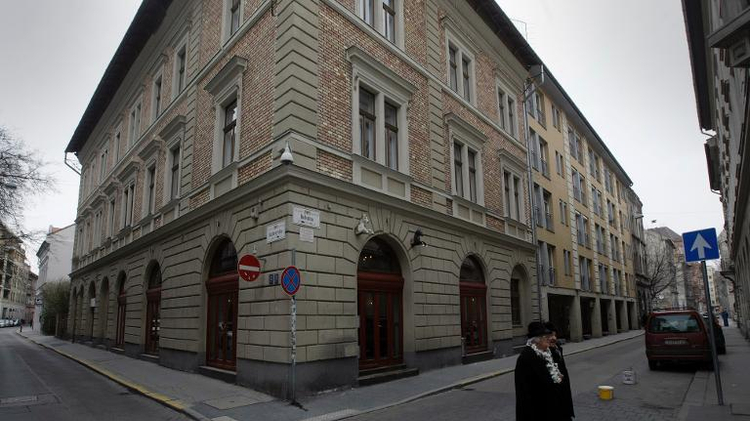 ☆
Hungary Jews seek return of WWII looted Torahs from Russia
credits/photos : Ferenc Isza (AFP/File)
An older couple crosses Dob street, the former Ghetto during WWII in Budapest, Hungary on January 27, 2013
'Largest single collection of priceless sacred property' looted by Red Army includes 103 Torah scrolls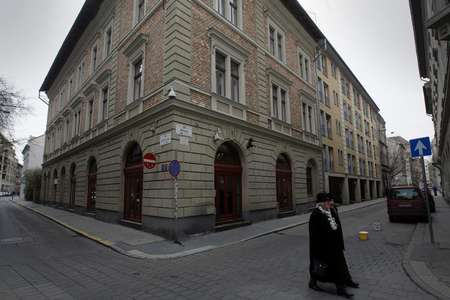 Hungarian Jewish leaders said Tuesday they had begun talks with Russian authorities over the return of a huge collection of religious items looted by the Red Army during World War II.
The collection, which includes 103 Torah scrolls, was found last year in a museum in Nizhny Novgorod in western Russia.
Rabbi Slomo Koves, head of the Unified Hungarian Jewish Congregation, told a press conference in Budapest that the discovery was the "largest single collection of priceless sacred property of the Hungarian Jewish community confiscated in the Holocaust."
Koves was part of a team of researchers who found and documented the trove last year. He told AFP that Russian authorities had "only in the last few days" begun talks on ownership and restitution.
Most of the scrolls are damaged and could cost "thousands of dollars" each to restore, he said.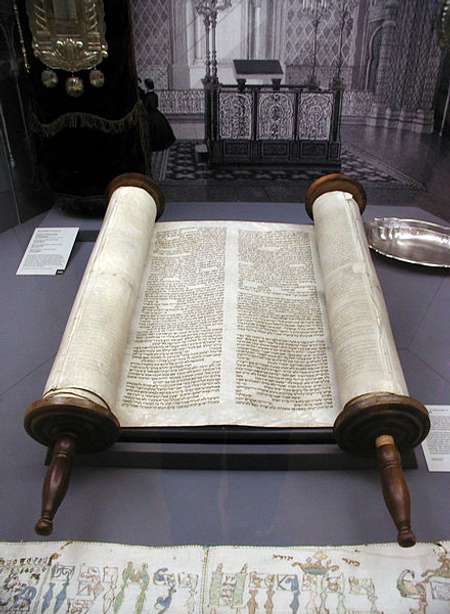 "After their return and restoration, we intend them to once again be made available again for religious use by Jewish congregations," he added.
Around 600,000 Hungarian Jews were killed during the Holocaust, most at the Auschwitz death camp.
Baruch Oberlander, chief Rabbi of the Chabad-Lubavitch congregation, told AFP that the return of the scrolls was of "huge importance" to Hungary's Jewish community, whose 100,000 members make it one of the largest in Europe, particularly to those who lost relatives in the Holocaust.
"We cannot bring back the 600,000 martyrs but we can bring back the scrolls that those martyrs prayed with," he said.