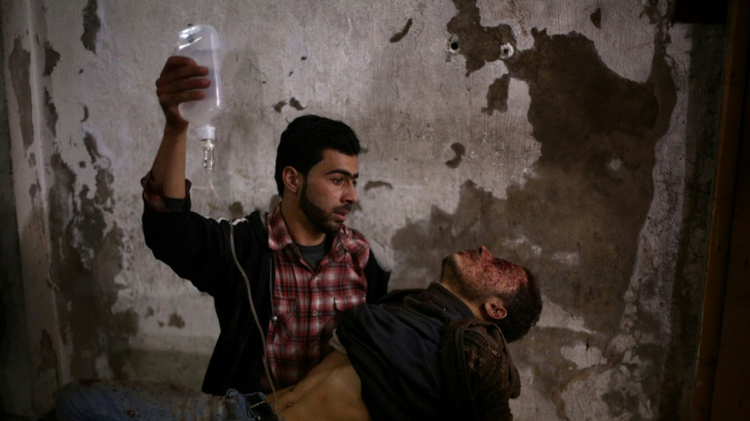 ☆
Assad, allies are 'primary source of death, torture and deprivation': John Kerry
credits/photos : Abd Doumany, - (AFP/File)
An wounded Syrian man receives treatment at a makeshift hospital in the rebel held area of Douma, north east of the capital Damascus, following reported air strikes by forces loyal to President Bashar al-Assad on February 2, 2015
Damascus calls to 'end bloodshed'; Army of Islam member, chief opposition negotiator, heads to Syria talks
US Secretary of State John Kerry has accused the Syrian regime of Bashar al-Assad and his allies of being the "primary source of death, torture and deprivation" in the five-year long conflict which has ravaged the country.
He urged Syria's opposition and regime to play a full role in peace talks Sunday, and accusing Assad's forces of starving civilians.
"This morning, in light of what is at stake in these talks, I appeal to both sides to make the most of this moment," he said, in an online statement broadcast from Washington.
"In the end there is no military solution. Without negotiations, the bloodshed will drag on. Until the last city is reduced to rubble, and virtually every home, any form of infrastructure and every semblance of civilization is destroyed."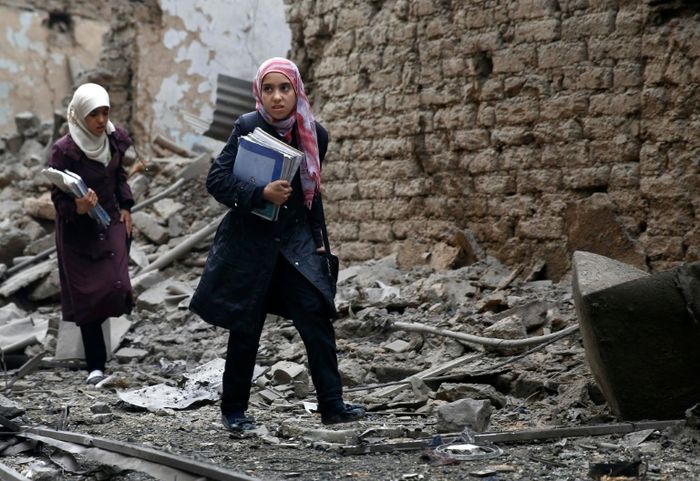 While the top US diplomat aimed his remarks at both sides, his message was clearly aimed at the opposition, which has threatened to leave Geneva even before talks start.
Kerry urged them to drop their preconditions, but also had hard words for their foes, accusing Assad's forces of deliberately starving the beleaguered cities.
"The town of Madaya is just an hour's drive from Damascus and yet its people have been reduced to eating grass and leaves," Kerry said.
"How have the regime and the militias that support it responded? By planting landmines and erecting barbed wire to keep relief workers out," he said, adding that the residents have become walking skeletons.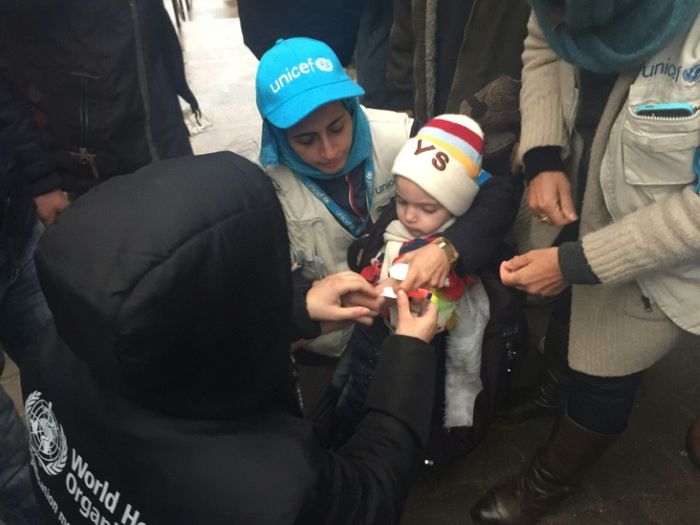 - Army of Islam member, chief opposition negotiator, heads to Syria talks - 
A controversial member of the powerful Army of Islam rebel group told AFP Sunday he was coming to Geneva to serve as the Syrian opposition's lead negotiator in thorny UN-brokered peace talks.
"I'm on the way. I will be the chief negotiator," Mohammed Alloush said, adding that he expected to arrive in Geneva before noon on Monday.
The main opposition umbrella group, the High Negotiations Committee (HNC), controversially appointed the Islamist chief as its lead negotiator earlier this month.
Syria's ally Moscow has slammed the appointment, saying it considers Jaish al-Islam as "terrorists" and other opposition groups insisted it was unacceptable for the delegation to be led by a member of an armed group.
Both delegations were to meet separately with de Mistura Monday, the UN said, sparking hope the talks might finally get moving.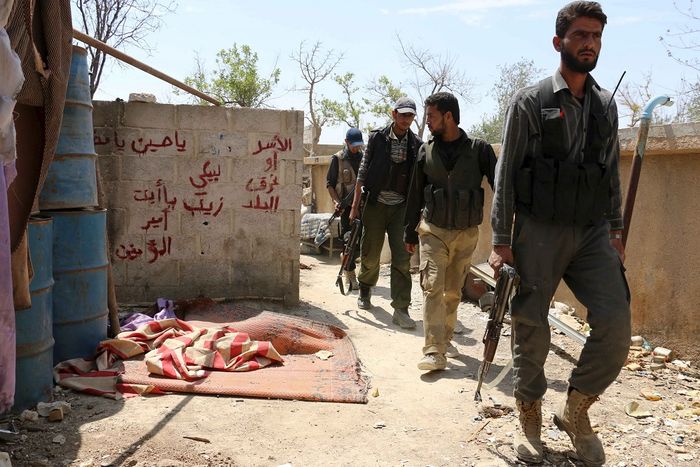 -Damascus calls to 'end bloodshed'-
Meanwhile Syria's UN envoy Bashar al-Jaafari told reporters in Geneva that the Syrian government "wants to put an end to the bloodshed."
The indirect talks on ending Syria's nearly five-year conflict had been scheduled to start on January 25, but were postponed until the 29th when Jaafari and his delegation sat down with the UN's Syria envoy, Staffan de Mistura.
Jaafari said the government firmly rejected any "conditions" imposed by the opposition delegation, saying it would be a "violation" of de Mistura's invitation to talks.
"The conference did not start on time because the opposition delegation is late. This is a sign that they are not serious," Jaafari said.
President Bashar al-Assad's government wanted "to stop the suffering of the Syrian people," he said.
"We are ready to work to find a solution."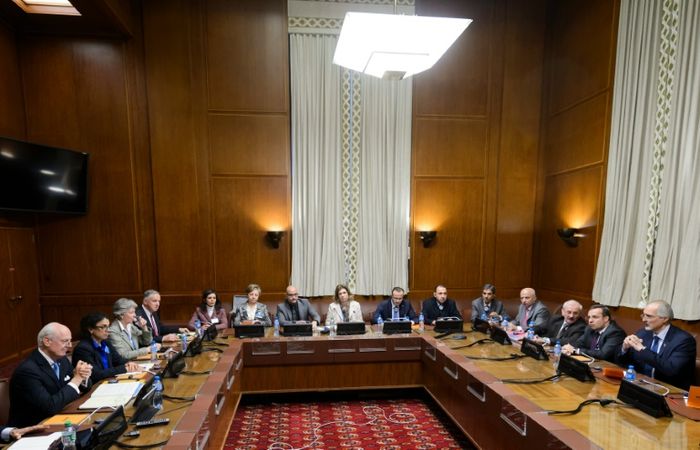 - Opposition 'not credible' -
The problem, he said, was that the opposition delegation was "not credible."
He said the full list of opposition delegates remained unclear, hinting some might even be "terrorists".
"We don't know who is taking part in the talks, neither does de Mistura," he said, insisting: "We are not holding talks with terrorists. This is exactly why the special envoy insisted on holding indirect talks."
Syria's government uses the word "terrorist" to describe a host of armed opposition groups, including the Army of Islam rebel faction which is a member of HNC.
The UN Syria envoy said Sunday he was "optimistic and determined" following an informal meeting with the main opposition group, after it had threatened to leave before planned peace talks begin in earnest.
"I am optimistic and determined because it's an historic occasion not to be missed," UN envoy Staffan de Mistura told reporters as he left a Geneva hotel after an informal meeting with delegates from the High Negotiations Committee.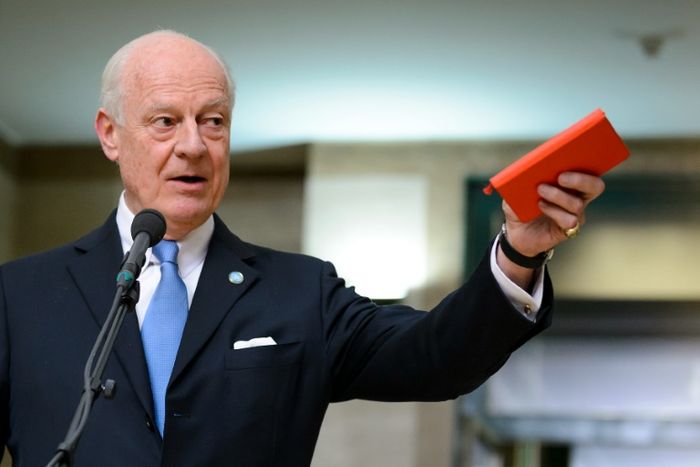 Before agreeing to sit down for the so-called proximity talks, in which de Mistura is set to shuttle between the sides, HNC has demanded that humanitarian aid first gets through to besieged towns, that bombing of civilians ceases and that hundreds of prisoners are released.
"We only came to Geneva after written commitments on the fact that there would be serious progress on the humanitarian issues," HNC spokeswoman Basma Kodmani told reporters.
"We are here for political negotiations but we cannot start those until we have those gestures," she said.
Syria's war has killed more than 260,000 people since March 2011, while half of the country's population has fled their homes and millions have become refugees in neighboring countries and beyond.
(staff with agencies)