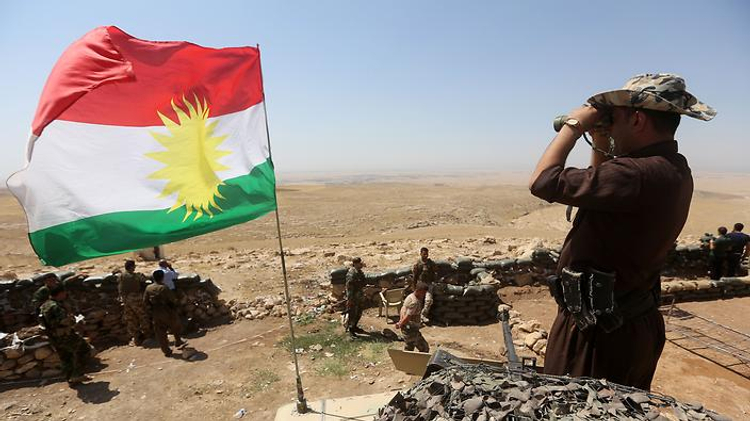 ☆
Kurdish leader in statehood bid after Iran says independence is 'Zionist plot'
Iraqi Kurdish Peshmerga fighters take position to monitor the area from their front line post in Bashiqa, a town 13 kilometers north-east of Mosul on August 16, 2014.
Massud Barzani says 'time has come' for referendum on Kurdish independence
Iraqi Kurdish leader Massud Barzani has declared that the "time has come" for the country's Kurds to hold a referendum on statehood following a statement by a senior aide to Iranian Supreme leader Ayatollah Khamenai said an independent Kurdistan was a "Zionist plot."
"In the last few days some local politicians and officials of regional states have made incorrect and unfair statements about the right of the Kurdish people to holding a referendum and deciding their own future," Barzani said on Tuesday.
According to a political analyst who spoke to i24news from the Iraqi Kurdish capital of Eribl, Barzani's statement is related to a statement made last week by Khamenei's top adviser for international affairs Ali Akbar Velayati, who accused Israel of trying to disintegrate Islamic states.
"The Zionist regime seeks to sow discord and disintegrate the Muslim countries," Velayati said, responding to a statement by Israel's Justice Minister Ayelet Shaked, who called for an independent Kurdistan and urged an enhanced policy of Israel-Kurdish cooperation, an opportunity which will weaken Israel's rivals in the region.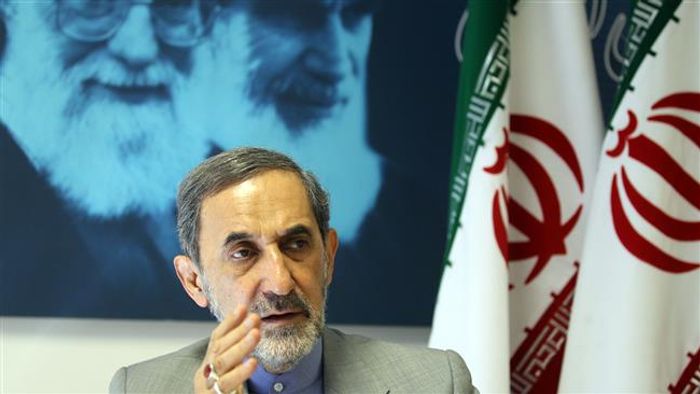 Shaked, who was speaking at the annual INSS security conference in Tel Aviv said that "we must openly call for the establishment of a Kurdish state that separates Iran from Turkey, one which will be friendly towards Israel."
In response to Velayati's accusation, Barzani stated that "the existence of the Kurdish people in the Middle East is a reality and the Kurds can, like all other nations, achieve their rights and benefit from them. These are natural and God-given rights and can under no excuse be denied."
The division of Kurdistan by outside, which Barzani says was done without " regard to the will of its indigenous people" has "led to a hundred years of troubles, war, denial and instability. Those who caused this division know very well what a big mistake they made but they are not ready to admit their political failure of the last one hundred years."
"The time has come and the conditions are now suitable for the people to make a decision through a referendum on their future," Barzani added.
Iraqi Kurdish forces are a key US partner in the war against the Islamic State (IS) jihadist group and Brett McGurk, Special Presidential Envoy for the Global Coalition to Counter IS, made a secret trip to the Kurdish town of Kobane on Monday, a year after Kurdish forces repelled IS.
McGurk used the word "poignant" more than once to describe his two-day visit, where he met with local leaders and citizens to review security and humanitarian situation in the area.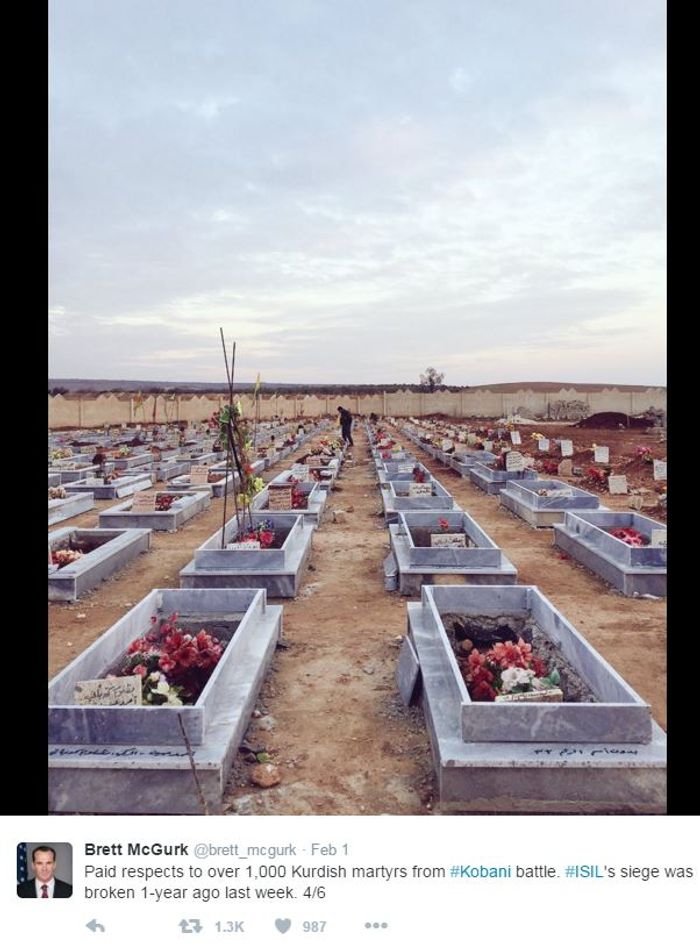 Barzani, who has made similar calls in the past, did not specify when the vote would take place and while the region officially includes three provinces, Kurdish forces have gained ground over four more, which the Iraqi federal government wants to maintain control.
But both the referendum on independence -- which Iraq's federal government opposes -- and the issue of which areas it covers will raise likely tensions.
The region officially includes three provinces, but Kurdish forces now hold parts of four more over which the federal government wants to maintain control and the oil-rich Kirkuk province, which is mostly held by peshmerga forces, will likely be a particular point of conflict due to its wealth of natural resources. And while economic challenges are likely to be the biggest obstacle to Kurdish independence, Iraqi Kurdistan has been independently exporting oil via Turkey from four northern provinces since a deal between it and Baghdad on oil and revenue sharing collapsed last year.
It was also reported earlier this year that Israel purchased 77% of its oil import in recent months from Iraqi Kurdistan. The oil trade between Israel and the Kurds has been reported previously, but the report purports to reveal the massive scope of the oil traffic between northern Iraq and the Jewish State.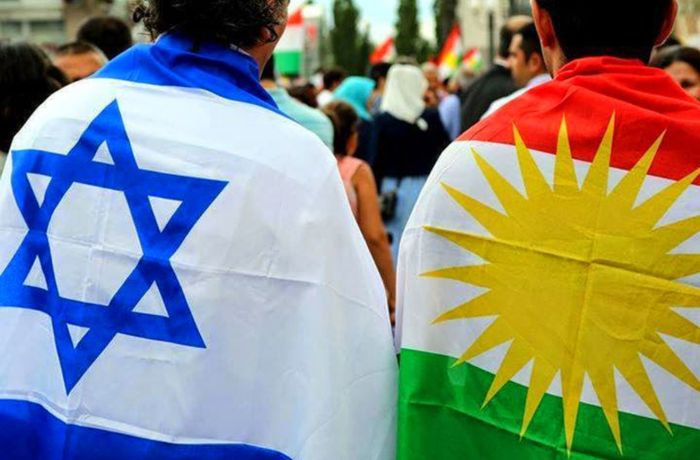 Israel has imported upward of 19 million barrels of oil between the beginning of May and August 11, the report claimed citing trading sources, shipping data and satellite tanker tracking. The transaction is worth $1 billion, based on international oil prices.
While both Baghdad and Kurdistan are facing a financial crisis due to plunging oil prices, on which they rely for the vast majority of government funds, the Kurds do not have the same access to the loans and bond markets that Baghdad can turn to in order to stay financially afloat.
But Barzani thinks that the time "is ripe" for a referendum on Kurdish independence, saying that "after so many tragedies and sacrifice it is time the Kurds decided their own fate and it is the duty of every patriotic citizen of Kurdistan to live up to their historic responsibility and stand by their people's will to achieve their rights.
"Denying an oppressed people their rights is unacceptable and we must give our people that right and work for it without hesitation."
Anna Ahronheim is a journalist at i24news. She tweets @aahronheim