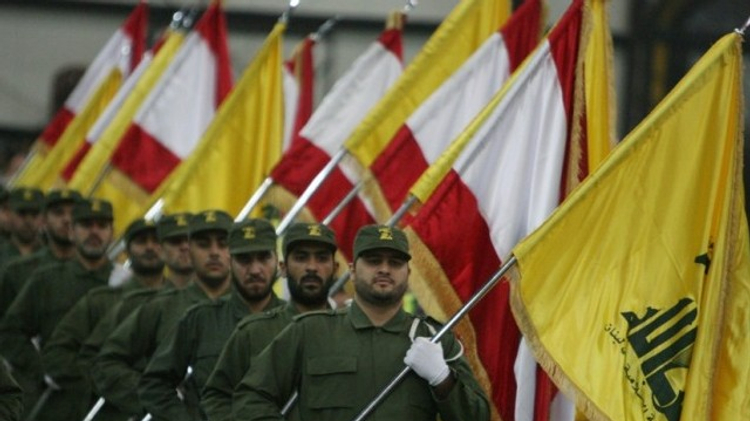 ☆
Analysis: The triumph of Hezbollah
credits/photos : AFP
A picture taken on November 11, 2009, shows Hezbollah fighters, holding up Lebanese flags and the yellow flag of the militant Shia Muslim group, as they parade on the occasion of Martyr's Day in the southern suburbs of Beirut.
'Hezbollah won Lebanon and no one seems to care,' said Hanin Ghaddar, of Beirut's Rafik Hariri Center
Cairo, EGYPT: The Syrian war has led to an increasingly destabilizing dynamic in Lebanon. Pre-existing sectarian divides are now exacerbated by the influx of Sunni refugees while Shiite military power expands in the country as Iran and its Lebanese proxy Hezbollah flex their muscle in both Damascus and Beirut.
"The economy has stopped there are shortages of everything from classroom space to water because of the refugee crisis," said Prime Minister Salam Tammam at last week's donor conference for Syrian refugees in London.
Tammam, a Sunni affiliated with the anti- Assad March 14 Alliance conceded that his government has been powerless to stop Hezbollah's involvement in the Syrian war. Hezbollah has thirteen members in the Lebanese parliament but that power is amplified by its dominance of the "March 8" alliance which in turn controls 68 of 128 assembly seats.
"Soon, Lebanon will no longer be able to contain an eruption," Tammam warned the audience of Western and Gulf Arab leaders who pledged $6 billion [EUR 5.3 billion/CHF 5.8 ]in assistance to refugees.
As Lebanese and Jordanian governments secured their aid packages, Russia, Iran, and Hezbollah made gains for the Syrian regime in the northwestern area of Aleppo and in southern province of Daraa.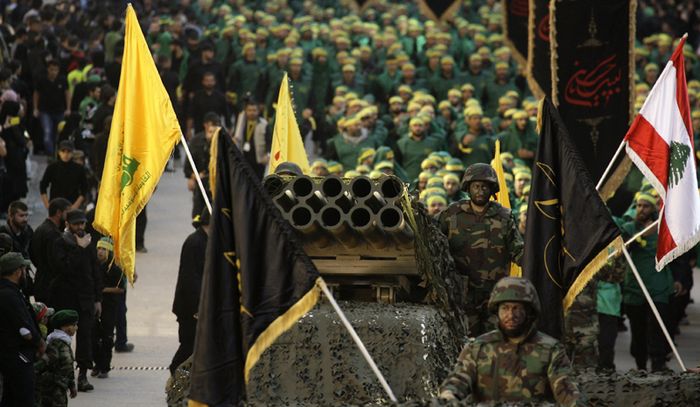 It is estimated that Hezbollah, which means "Party of God" in Arabic has 3,000 fighters in Syria.
The group's other 30,000 men are deployed guarding Shiite neighborhoods where there are almost daily incidents involving the largely Sunni Syrian refugee population with a large concentration in the South of the country to deter Israeli forces.
"Hezbollah won Lebanon and no one seems to care," said Hanin Ghaddar, of Beirut's Rafik Hariri Center, an affiliate of the Atlantic Council think tank.
"Many businessmen in Lebanon are panicking after the US Treasury sanctions started targeting more people."
Shortly after conclusion of the Joint Comprehensive Plan of Action ending Iran's nuclear weapons program, U.S. legislators moved to ensure that Lebanon's Shiite political party and militia would not be the prime beneficiary of sanctions relief.
Last week The World Bank revised its projected GDP figures for Lebanon down half a percent to a new estimate of a meager 2 percent growth saying citing a downturn in the key tourism, real estate, and construction sectors. International rating agency, Standard & Poor's, slashed Lebanon's sovereign credit rating to "B-/B" and downgraded its long-range outlook from "stable" to "negative."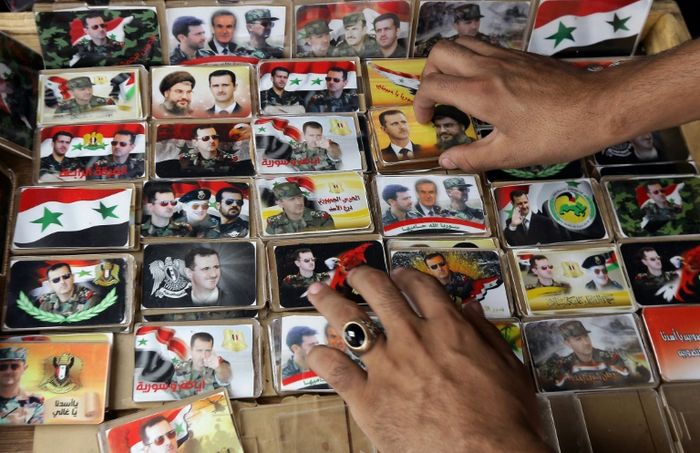 But Hezbollah Secretary-General Hassan Nasrallah insists that the country's politicians "be men" and refuse to comply.
"I will visit Washington soon to tackle sanctions against Hezbollah," said Finance Minister Ali Hassan Khalil after a recent the cabinet session in which the party participated in for the first time in months.
So far the American measures have raised difficulties mainly for the party's ministers and lawmakers who collect their salaries from the Finance Ministry at local banks in Lebanese pounds.
However, American sanctions may backfire as Iran becomes more invested in the Lebanese economy. A 32 man delegation of Lebanese businessmen recently embarked on a trade mission to Iran, including Trade Minister Lebanese Minister of Economy and Trade Alain Hakim who also holds a position as Deputy General Manager at Credit Libanais Group.
"Lebanon has no choice other than staying neutral vis-a-vis regional and international conflicts," Hakim said.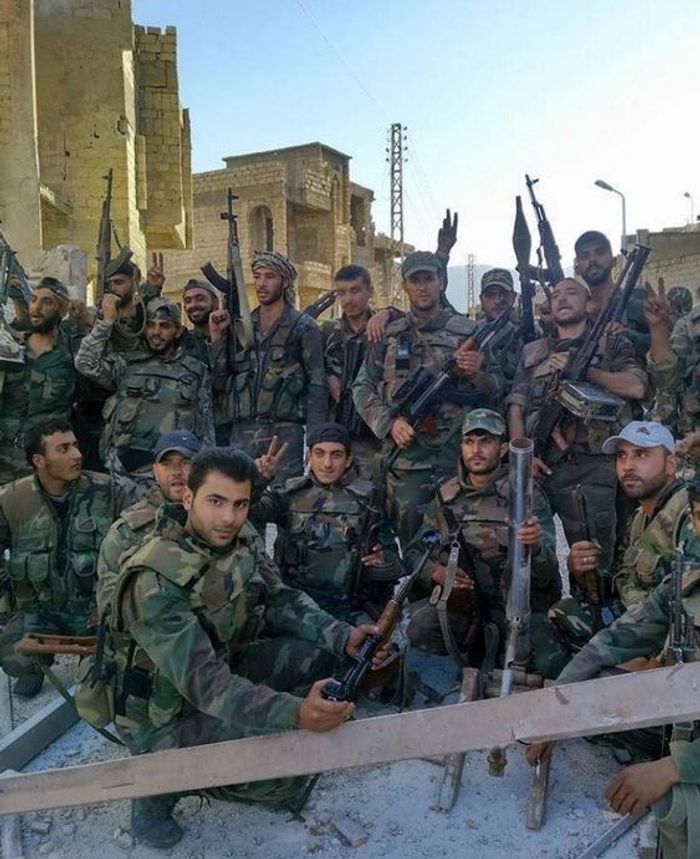 "The Lebanese government is in dire need for Arab, regional and international support so as to enhance its capacity of containing the Syrian refugee crisis."
"We have great expertise in the banking field – mainly in the areas of risk management and international monetary security. This may enable us to help develop the Iranian banking sector."
The new American sanctions on Hezbollah classify the party as a crime syndicate, not just a terrorist organization. Last Monday the U.S. Drug Enforcement Administration said it apprehended four Hezbollah operatives in Europe: Mohammad Noureddine, Mazen al-Atat, Ali Zbib and Osama Fah, all on charges that they used millions of dollars from the sale of cocaine to purchase weapons for the Syrian war.
"The investigation once again highlights the dangerous global nexus between drug trafficking and terrorism," said DEA spokesman Rusty Payne.
The tentacles of the party continue to reach far beyond the borders of Lebanon.
Jacob Wirtschafter is a Middle East correspondent for Associated Reporters Abroad and a contributor to i24News from Cairo. His Twitter handle is @levantreporter