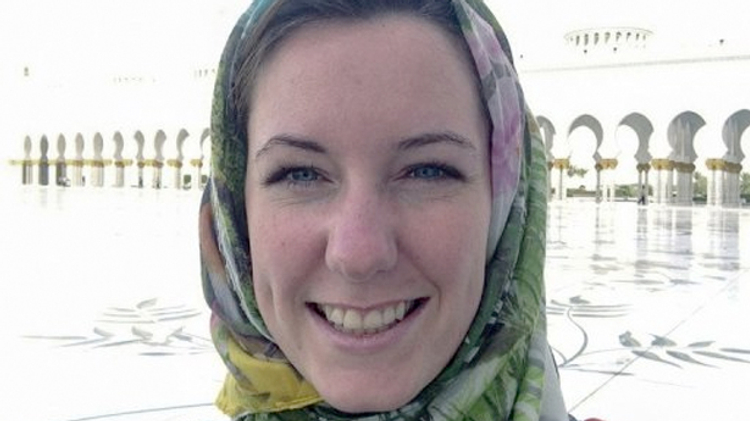 ☆
Norwegian woman facing 16 months in jail in Dubai after reporting rape
credits/photos : AFP
Marte Dalelv
Norwegian government critical, but not recalling ambassador
A Norwegian woman, who filed a police complaint of rape, is facing 16 years in jail in Dubai after being convicted this week of having extramarital sex, perjury and consuming alcohol without a license.
"I am very nervous and tense. But I hope for the best and I take one day at a time. I just have to get through this," she told AFP by telephone from Dubai. Calling the sentence "very harsh", she said she immediately filed an appeal. A hearing is scheduled September 5.
Dalelv reported being raped by a co-worker in the United Arab Emirates this past March and was immediately detained,. She was released four days later with the assistance of Norwegian diplomats.
Dalelv insists that she does not want to criticize the government of the UAE. "They have their legal system. I just want to get fair treatment," she said.
She told AFP that Norwegian authorities have agreed to pay for legal fees after she spent 55,000 Norwegian kronor (7,000 Euros) on legal assistance. She has been staying at the Norwegian Seamen's Church in Dubai for the past several months.
Norway's Foreign Minister Espen Barth Eide was unable to reach his counterpart in the Gulf nation Friday to discuss the case, due to the month-long Ramadan holiday and Friday prayers, according to Norwegian news agency NTB.
"It seems very strange that a person who reports rape is sentenced for acts which in our part of the world are not even a crime," he said, according to NTB. "The case illustrates the deeper problem that women all over the world are subjected to: First of all that they are not believed when they tell their story, and secondly that it is possible to be punished for so-called indecent behavior." However, the foreign ministry rejected suggestions that it recall its ambassador from Dubai in protest, saying such a move would only hurt Dalelv's case.