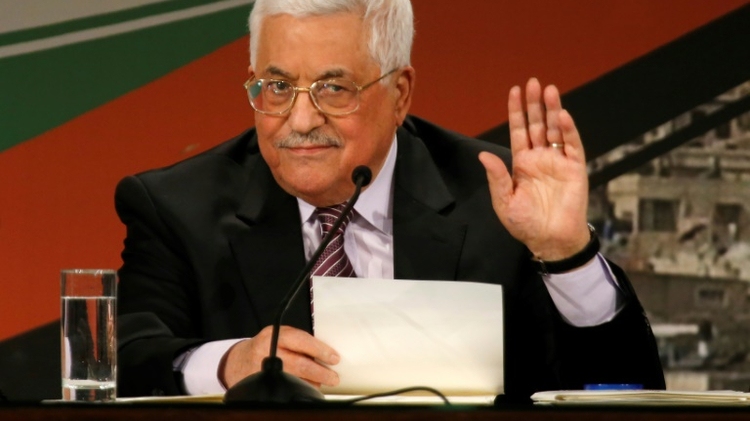 ☆
Paris conference might be last chance to achieve two-state-solution: Abbas
credits/photos : عباس مومني (اف ب)
Palestinian President Mahmoud Abbas delivers a speech on the second day of the Seventh General Conference of the Fatah movement in Ramallah on November 30, 2016
If Trump moves embassy Abbas may 'reverse' Israel recognition
The Paris peace conference, which is expected to be held on Sunday,could be the last chance to implement a two-state solution, Palestinian Authority leader Mahmoud Abbas said in an interview with the French daily Le Figaro on Friday.
"We, as Palestinians, are saying 'no more,'" said Abbas.
"After 70 years of dispersion and 50 years of occupation, 2017 should be the year of justice, peace and liberty for our people."
On Sunday, more than 70 countries will meet in a Paris middle east peace conference expected to reaffirm support for the "two-state solution" in which Palestinian and Israeli states would live side-by-side in peace and security.
However, neither Israeli nor Palestinian delegations will participate in the summit.
Addressing plans by the incoming administration of president-elect Donald Trump to move the US embassy from Tel Aviv to Jerusalem, the Abbas said the Palestinians may consider "reversing recognition" of Israel.
Trump -- who is set to take office next week -- has said he plans to acknowledge Jerusalem as the capital of Israel and relocate the US embassy there from Tel Aviv.
Palestinians view the move as being severely destructive and a unilateral action, as the status of the city is still contested.
Abbas had written to Trump, warning that the embassy move would have a "disastrous impact on the peace process, on the two-state solution and on the stability and security of the entire region," reported the Palestinian news agency Wafa on Monday.
"I wrote to president(-elect) Trump to ask him not to do it." Abbas was also quoted as saying in Friday's interview. "Not only would this move deprive the United States of all legitimacy in playing a role in conflict resolution, it would also destroy the two-state solution,"
The Palestinian Authority president has reached out to others international leaders in an effort to dissuade Trump from his proposed plan, including Russian president Vladimir Putin, and Pope Francis, who Abbas is set to meet with on Saturday.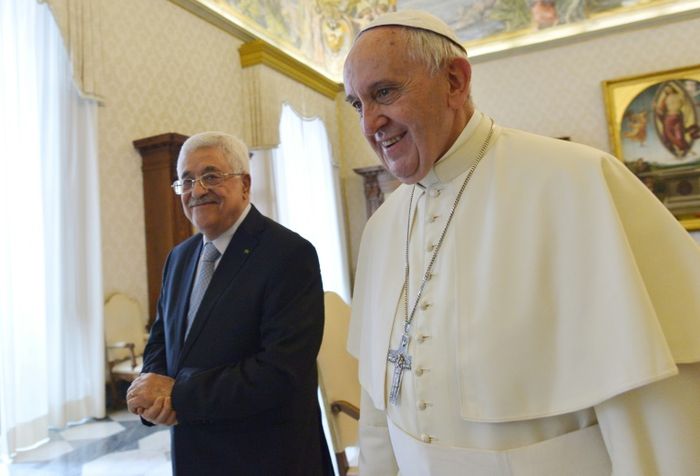 The United States and most UN member states do not recognize Jerusalem as Israel's capital, and the city's status is one of the thorniest issues of the decades-long Israeli-Palestinian conflict.
Israel is in complete support of Trump's plan, having encouraged previous US presidents to take similar action, but to no avail.
If the embassy transfer takes place, "there would be several options for us, and we would discuss them with Arab countries," Abbas said.
"Reversing our recognition of the State of Israel is one of them. But we hope that it doesn't reach that point, and that, on the contrary, we will be able to work with the next American administration," he added.
In 1993, Israel and the Palestine Liberation Organisation (PLO) recognized each other under the Oslo agreements, a step forward in the peacemaking process, that now appears to be moribund.
(Staff with agencies)