'Kingdom Tower' in Saudi Arabia will have a record height of 1,000 m and will cost over $1 billion
Saudi Arabia will begin construction on the world's tallest tower in Jeddah, which will topple the current record held by Dubai's Burj Khalifa and will cost an estimated $1 billion.
Jeddah's "Kingdom Tower" will be built by the Binladen Group construction company in conjunction with Kingdom Holding Company, an investment group run by billionaire Prince Alwaleed bin Talel. The Binladen Group is a multinational conglomerate that was founded by Osama Bin Laden's father, who disowned the former al-Qaida leader several years ago.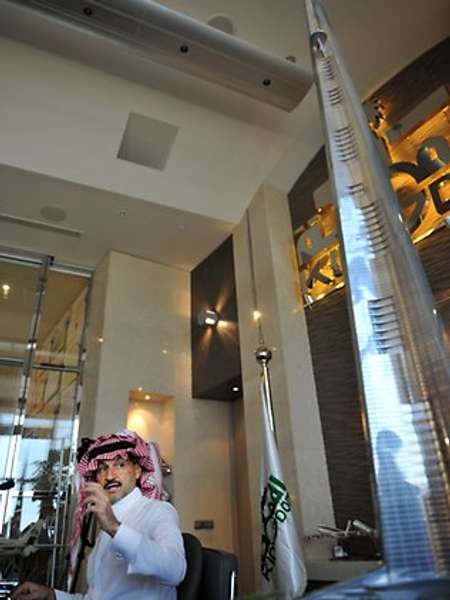 The tower is slated to reach a height of 1,000 meters, which would surpass the Burj Khalifa tower's current height of 828 meters. Overlooking the Red Sea, the skyscraper will feature a five-star hotel, apartments, offices and an observatory.
According to the Saudi Gazette, building the tower will require 5.7 million square feet of concrete and 80,000 tons of steel. Sending the concrete to the top floors may prove to be a challenge, however.
"When the Burj Khalifa was built, six million cubic feet of concrete was pushed through a single pump at night when temperatures were low enough to ensure that it would set, which could be an option," England's The Telegraph reported earlier this week.
Some of the other difficulties engineers will face include protecting the giant structure from saltwater damage (from the nearby Red Sea), as well as ensuring that the design of the building remains consistent.
"Because it changes shape every few floors, the wind loads go round the building and won't be as extreme as on a really solid block," construction designer Gordon Gill told Construction Weekly.
Construction is set to be completed in 2019.