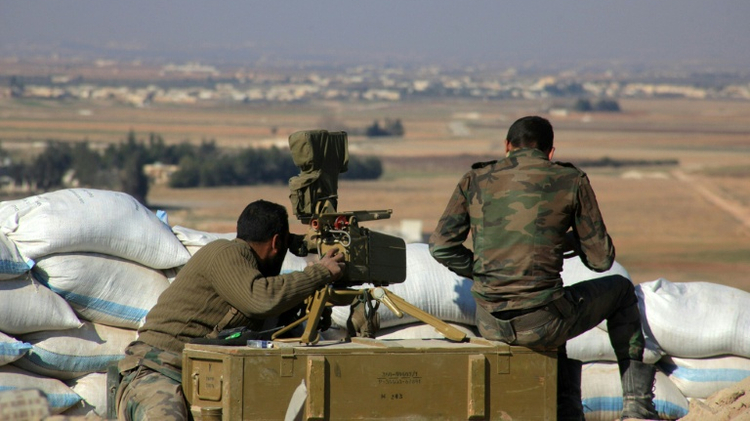 ☆
Syrian government re-affirms commitment to UN brokered peace talks in January
credits/photos : George Ourfalian (AFP)
Syrian pro-government fighters guard a post in the Tal Sharba area on the outskirts of the northern Syrian city of Aleppo on December 27, 2015 after they seized the area from Islamic State (IS) group jihadists
Peace talks are scheduled to take place on January 25.
Syrian foreign minister Walid al-Moualem met with UN envoy Staffan de Mistura in Damascus on Saturday and expressed Syria's continued commitment to taking part in peace talks scheduled for the end of January, Reuters reports.
During the meeting, Syria re-asserted its request for lists of both the opposition delegation and classified 'terrorist groups' which will participate.
The UN tasked Jordan with creating a blacklist of classified 'terror groups' which will not be allowed to participate, apparently including IS and the Al-Qaida-linked Al-Nusra Front.
An opposition delegation to future peace negotiations is expected to include the factions present in Riyadh, as well as other groups on the ground in Syria.
The UN Security Council in December unanimously adopted a resolution endorsing a proposed peace plan to bring the regime and opposition together for talks slated to take place on January 25.
The plan came as the result of nearly two months of strenuous diplomatic efforts by 17 countries, including regime backers Russia and Iran.
(Staff with agencies)