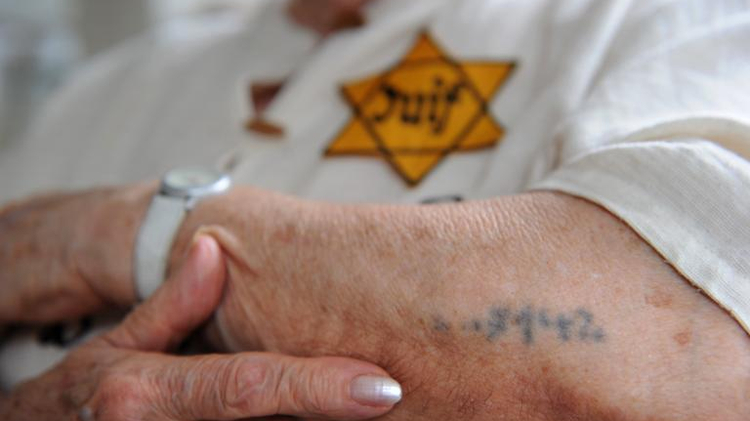 ☆
Dutch Foreign Ministry denies reports of halting Holocaust survivors' payments
credits/photos : Mehdi Fedouach (AFP/File)
Many of the 500,000 Holocaust survivors worldwide suffer from poverty and need urgent help to live a dignified life in their last years, an advisor to the US secretary of state said on May 27, 2015
Netherlands to stop funding for Dutch survivors who already receive payment from Israel
The Dutch Foreign Ministry has denied reports that it would stop making payments to Holocaust survivors living in Israel, after reports of them intending to do so caused outrage, Haaretz reported.
The denial came after the Knesset Finance Committee revealed Tuesday that the Dutch government's decision was made following their finding out that an equivalent benefit was given to survivors from Israel's Finance Ministry.
"These reports are incorrect," the embassy of the Netherlands to Israel wrote in a statement that it posted on its website. "It is in no way the intention of the Dutch government to stop these payments."
An umbrella group of Dutch citizens who immigrated to Israel, Irgoen Olei Holland, informed its members Wednesday of the foreign ministry's denial after the alleged decision to hold back funds caused outrage among Holocaust survivors.
According to Israel's Channel 10, Holocaust survivors who receive a monthly payment from the Dutch government will not receive the payment from the Israeli Ministry of Finance.
An 87-year-old Holocaust survivor named Abraham Roth from the Netherlands testified Tuesday in the Finance Committee hearing, Israeli news website Ynet reported. "The Dutch government is trying to find a technical loophole to save a few bucks on the backs of Holocaust survivors, while the Israeli government announced the termination of the allowance," Roth said.
He said that many Dutch Jewish Holocaust survivors would rather give up the Israeli Ministry of Finance's allowance provided the government in Amsterdam does not stop its payment to survivors.
"The Dutch have a responsibility to the survivors and the crimes committed in their territory, and they cannot shirk it. The two governments cannot deny their obligations towards the survivors," he added, according to Ynet.
This is not the first time the Dutch the government has been involved in a scandal related to Holocaust survivor payments.
Last year the government backtracked on a decision it made to cut pension payments to a 90-year-old woman because she moved to a West Bank settlement.
The move came after a protest by a Holocaust survivors' group in Israel.
Colette Avital, head of the Center of Organizations of Holocaust Survivors in Israel wrote a letter protesting the Dutch government's decision to strip some entitlements from an unnamed Holocaust survivor.
The pensioner received a letter from Dutch officials explaining that the measure was taken because she resides beyond the Green Line, Israel's pre-1967 borders.
Caspar Veldkamp, the Netherlands' ambassador to the Israel, sent a letter in response. "My government considers her receiving this letter a very unfortunate event, which should have been avoided," Veldkamp wrote. "Since the person involved could not have been aware of the consequences for her entitlement, her pension will not be reduced."
Avital's letter to Veldkamp included the following statement: "We find it unacceptable to target a population of elderly people who have suffered enough in your country and beyond its borders in the dark days of World War II."
Read More:
Dutch reverse decision to cut pension for survivor in settlements