Israel UN envoy slams NGO's participation in 'anti-Israel' settlement meeting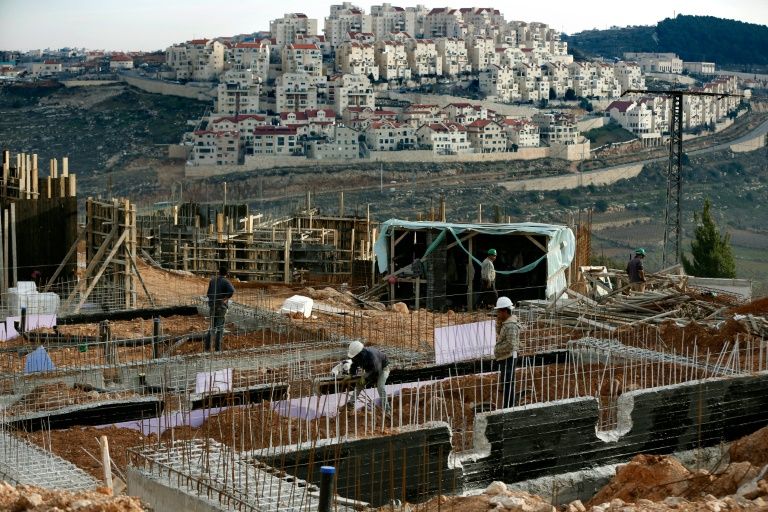 The settlements in the West Bank are considered illegal under international law
Ahmad Gharabli (AFP/File)
Israel to appeal Supreme Court for postponement of Amona evacuation and demolition after right-wing pressure
Left-wing Israeli organizations "Peace Now" and "B'Tselem" will participate in a special meeting of the United Nations Security Council on Friday focusing on Israeli settlement building in the West Bank, seen widely as a bid by the Palestinians to pass a resolution condemning Israel for the activity.
The participation of the two organizations, said to have been invited to provide balance for what is expected to be an antagonistic meeting against Israel, was criticized by Israel's UN Ambassador Danny Danon who accused the NGO's of providing "moral cover for anti-Israel activities at the United Nations."
The meeting, called under the banner "Illegal Israeli Settlements: Obstacles to Peace and the Two-State Solution," was formally requested by UN members Malaysia, Venezuela, Senegal, Egypt and Angola on behalf of the Palestinians, who hold observer status.
Danon reiterated comments made last week slamming the meeting as an attempt by the Palestinians to bypass negotiations with Israel by appealing directly to the international community.
"The Palestinians continue to search for any way possible to avoid direct negotiations with Israel and instead wage diplomatic terrorism against us," Danon said.
"It is sad and disappointing that Israeli organizations are providing moral cover for anti-Israel activities at the UN," he added.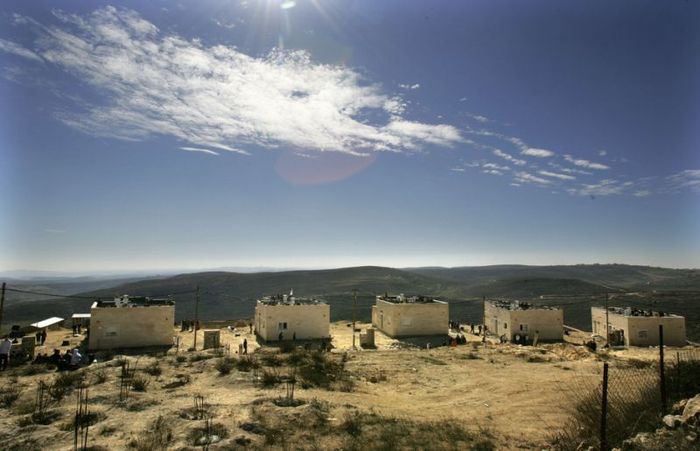 The meeting was called after the United States issued an uncharacteristically strong rebuke of the Israeli government's recent approval of nearly 300 new housing units near the West Bank settlement of Shilo, situated between Nablus and Ramallah, in an apparent compensation for a Supreme Court ruling ordering the eviction and demolition of the wildcat Jewish settlement of Amona.
The White House condemned the plan, calling it "another step towards cementing a one state reality of perpetual occupation," and further accusing Israeli Prime Minister Benjamin Netanyahu's government of breaking its word to the US.
Netanyahu has over recent weeks held consultations with top officials in a bid to find a legally viable alternative solution to the Amona issue as well as working to prevent similar cases in the future, sources told i24news.
Israel announced Thursday that it would appeal to the Supreme Court for a six month postponement of the December 25 eviction and destruction of Amona after coming under pressure by right-wing lawmakers. 
Israeli Prime Minister Benjamin Netanyahu has repeatedly rejected calls for a halt to settlement expansion, arguing that the residential projects are not an obstacle to peace.
There are currently at least 570,000 settlers living in the West Bank and east Jerusalem, which the Palestinians hope to make the capital of their future state.
The Security Council declared Israeli settlements in the West Bank to be illegal in a resolution adopted in 1979.
(Staff with agencies)
You need to be logged in in order to post comments. Sign up or log in
ludwigvb
October 16, 2016 1:59 PM
""It is sad and disappointing that Israeli organizations are providing moral cover for anti-Israel activities at the UN," he(Danon) added." The meeting wasn't an 'anti-Israel' meeting ..... it was an 'anti-Israeli-settlements' meeting. Too much to expect honesty from a member of the Israeli gov.?
ludwigvb
October 13, 2016 11:30 PM
Throw the UN out of Gaza? Getting above ourselves are we? The world isn't Israel's playpen.
Israel4ever
October 13, 2016 9:08 PM
End all cooperation with the UN until UNESCO decision reversed. Throw the UN out of all of Israel including Judea and Samaria, as well as the slime pit gaza