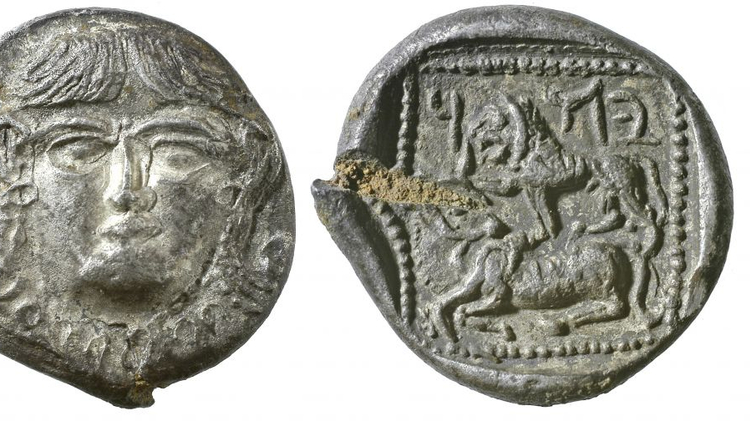 ☆
Israel Museum acquires world's 'first Jewish coin'
credits/photos : Vladimir Naikhin/The Israel Museum
Israel Museum acquires world's 'first Jewish coin'
Reportedly found near Hebron, ancient drachm hailed as earliest coin from the province of Judea
The Israel Museum in Jerusalem has acquired what it claims is the world's first Jewish coin as part of a collection of over 1,200 ancient silver Persian coins.
The rare collection of coins, which date back to the 5th and 4th centuries BCE, includes a silver drachm with the word "Yehud" (Judea) written in Aramaic.
Hailed as the largest collection of Persian-period coins in the world, it includes a number of previously unknown varieties that were used when the Middle East region was controlled by the Persian Empire.
Haim Gitler, the museum's chief curator of archaeology, told Times of Israel that the 5th century silver drachm was the "first Jewish coin" and is"the earliest coin from the province of Judea."
Reportedly found in the southwest hills of Hebron, the 3.58 gram coin was bought at an auction by New York antiques collector Jonathan Rosen, who donated it to the museum along with the vast collection of other coins.