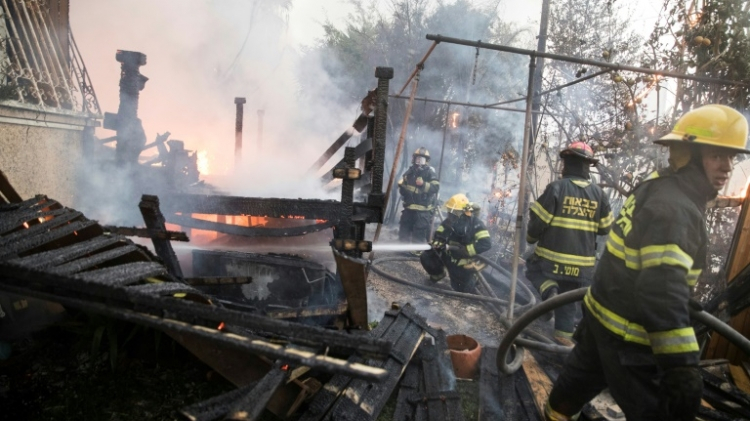 ☆
Teenagers in Israel arrested for attempted arson
credits/photos : جاك غيز (اف ب)
Israeli firefighters working to put out the fire in Haifa on November 24, 2016
In addition to teenagers, a Palestinian was arrested on suspicion of starting a major fire last week
Israeli police arrested two 16-year-olds on Tuesday night when they spotted the pair attempting to start a fire in the Jerusalem area days after wildfires – some apparently caused by arson – swept through the country and the West Bank, law enforcement said.
The suspects were allegedly trying to start a fire using wood and tires. They fled but were quickly captured and arrested.
They are due to appear in a Jerusalem court after questioning.
Police are continuing to patrol around the country to prevent fires from spreading, said a statement by the police foreign press spokesman.
Meanwhile, a Palestinian was arrested on Wednesday on suspicion of starting the major blaze in Nataf last week.
By Sunday, following days of dangerous fires that forced tens of thousands to evacuate, Israeli media reported that thirty-seven people had been arrested on suspicion of arson.
These included 18 Arab Israelis, according to reports.
Police on said on Sunday that of 90 fires investigated thus far, approximately one-third (or 30 to 40 incidents) were started by arsonists, the reports said.
Read more: Billions of shekels needed to repair damage caused by fires in Israel
Haifa mayor after devastating fires: Nothing can break Jewish-Arab peace in city
After fires, some Haifa residents realize they lost everything
Arab nations, Palestinians join effort to fight Israel fires