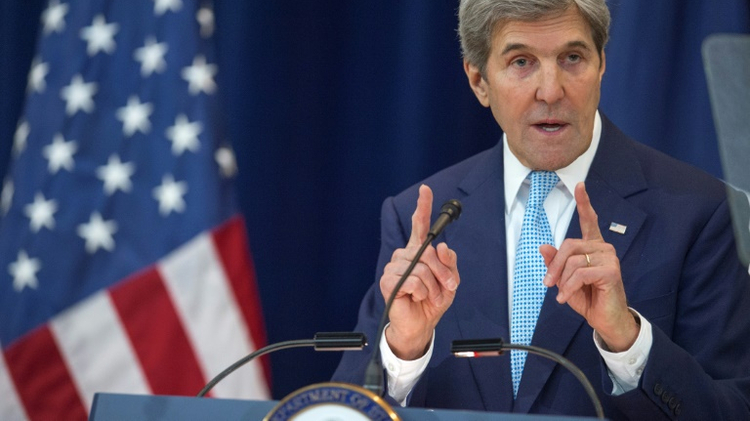 ☆
Kerry warns of 'explosion' in Middle East if Trump moves US embassy to Jerusalem
credits/photos : PAUL J. RICHARDS (AFP)
Outgoing Secretary of State John Kerry pictured December 28, 2016 at the US State Department in Washington
Kerry says US has opposed unilaterally moving embassy without resolving related issues of sovereignty
US Secretary of State John Kerry warned Friday that President-elect Donald Trump's plan to move the American Embassy in Israel from Tel Aviv to Jerusalem would lead to "an absolute explosion" in the Middle East.
The controversial move could lead to a flare up of violence in Israel, the West Bank, and across the Middle East, he said in an interview with CBS.
"You'd have an explosion – an absolute explosion in the region, not just in the West Bank and perhaps even in Israel itself, but throughout the region," he warned. "The Arab world has enormous interest in the Haram al-Sharif, as it is called, the Temple Mount, the Dome [of the Rock], and it is a holy site for the Arab world."
"And if all of a sudden Jerusalem is declared to be the location of our embassy, that has issues of sovereignty, issues of law that it would deem to be affected by that move and by the United States acquiescing in that move, and that would have profound impact on the readiness of Jordan and Egypt to be able to be as supportive and engaged with Israel as they are today," he said.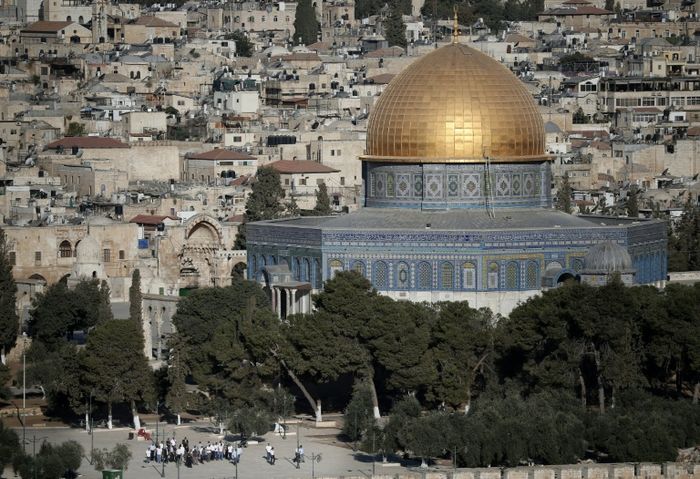 Trump has said he plans to move the embassy from Tel Aviv to Jerusalem in a controversial move bitterly opposed by Palestinians as a unilateral action while the status of the city remains contested.
The Palestinians regard east Jerusalem as the capital of their future state, while Israel proclaims the entire city as its undivided capital.
In a separate interview with CNN on Friday, Kerry commented on Jordanian, Palestinian, and other Arab nations' sentiments that moving the US embassy would be considered a provocation.
Both the Palestinian Authority and the Jordanian government have described the relocation as a "red line," with Jordan warning of "catastrophic" consequences.
"Now, that's them speaking. We obviously don't want to see that happen," Kerry told CNN. "We support the embassy being there one day. We want that to happen. But we have opposed unilaterally moving it without resolving the other surrounding issues," he said.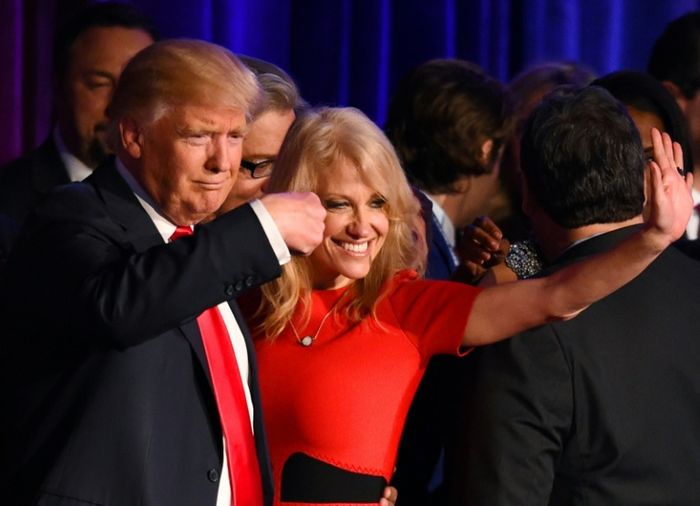 Palestinian Authority President Mahmoud Abbas on Friday urged Trump to drop his pledge to move the embassy, saying it could jeopardize peace prospects, and invited the President-elect to visit the Palestinian territories.
Trump spokeswoman Kellyanne Conway last month told a radio channel that moving the embassy was a "very big priority" for Trump.
Israel captured Arab east Jerusalem in the Six-Day War of 1967 and subsequently annexed it in a move never recognized by the international community.
Previous presidents, including George W. Bush and Bill Clinton, reneged on election commitments to move the embassy. 
Read more:
- Al-Aqsa imam to i24NEWS: moving US embassy to Jerusalem would be war on Muslims
- Republican senators introduce bill to move embassy to Jerusalem