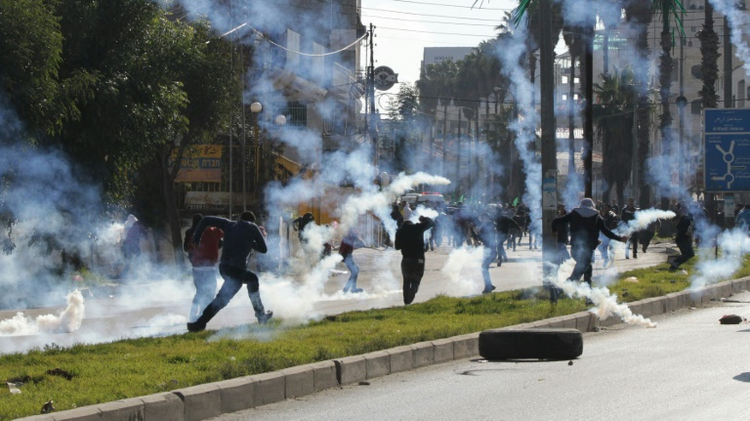 ☆
Palestinian teen killed in West Bank clashes with Israeli troops
credits/photos : Hazem Bader (AFP/File)
Hebron has also been among the areas hardest hit by a wave of deadly violence that began in September
Israeli army confirmed opening fire after spotting 'assailants hurling rocks at civilian vehicles'
A Palestinian teen was killed by Israeli fire during clashes near Hebron in the West Bank on Wednesday, the Palestinian health ministry said.
The clashes occurred in the area of the Al-Arroub refugee camp. The Israeli army confirmed opening fire after spotting "assailants hurling rocks at civilian vehicles." The Palestinian Ma'an news agency named the boy as 16-year-old Omar Madi.
According to Ma'an, witnesses recalled that Israeli troops used riot dispersal methods including tear gas, rubber-coated steel bullets and live fire during clashes in which Palestinian youths threw rocks and firebombs.
Since September 13, 2015, 30 people have been killed in terror attacks including a Palestinian, an American and an Eritrean.
An additional 166 Palestinians have been killed by Israeli forces. Most were killed carrying out attacks, while others died during clashes and demonstrations.
Israel blames incitement by Palestinian leaders and media as a main cause of the unrest while some analysts say Palestinian frustration and the lack of progress in peace efforts and their own fractured leadership have fed the unrest.
(Staff with AFP)