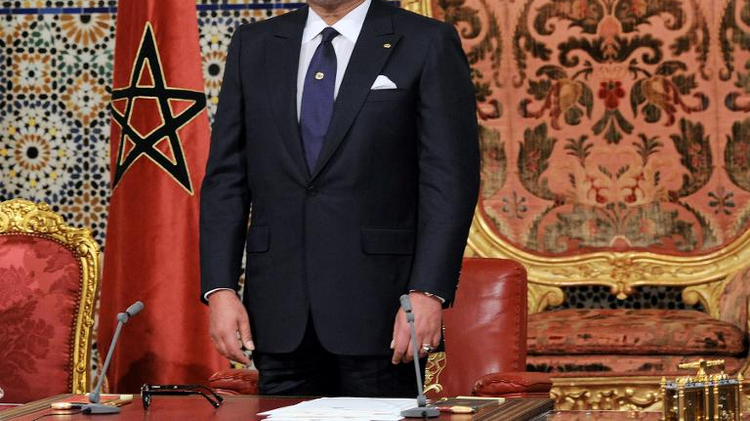 ☆
Morocco behind push for resumption of Israeli-Palestinian peace talks: report
credits/photos : Azzouz Boukallouch (AFP/File)
Morocco's King Mohammed VI, shown here in Rabat on August 20, 2013
Veteran Israeli-Moroccan negotiator organized meet between officials at the behest of King Mohammed VI
The King of Morocco is mounting a new initiative to reignite the apparently moribund prospect of resuming the peace talks between Israel and the Palestinians, Israeli media reported Monday.
According to a report by Channel Two, Mohammed VI is behind efforts to arrange a meeting between Palestinian president Mahmud Abbas and Israeli Premier Benjamin Netanyahu, even though Morocco does not have official diplomatic ties with Israel.
The Channel Two report coincided with Palestinian Foreign Minister Riad Al-Malki to the effect that Fatah officials "will never go back and sit again in direct Israeli-Palestinian negotiations."
The man entrusted with the challenging task of bringing the sides to the negotiating table is reportedly Sam Ben-Shitrit, Chairman of the World Federation of the Moroccan Jewish Community, a veteran and highly respected activist and negotiator.
Ben-Shitrit's first step was coordinating a meeting between Israeli officials, who were not named in the report, and a number of ministers from the Palestinian Authority, to be held on Friday.
According to the report, a direct meet between Netanyahu and Abbas may take place in not so distant future.
The last round of US-brokered peace talks collapsed in April 2014 and since then, the situation has deteriorated, with the prospects of fresh dialogue appearing more remote than ever.
After the devastating Gaza war in the summer of 2014, a wave of Palestinian terror erupted late last year and continues to claim casualties to this day.
Israel blames incitement by Palestinian leaders and media as a main cause of the violence.