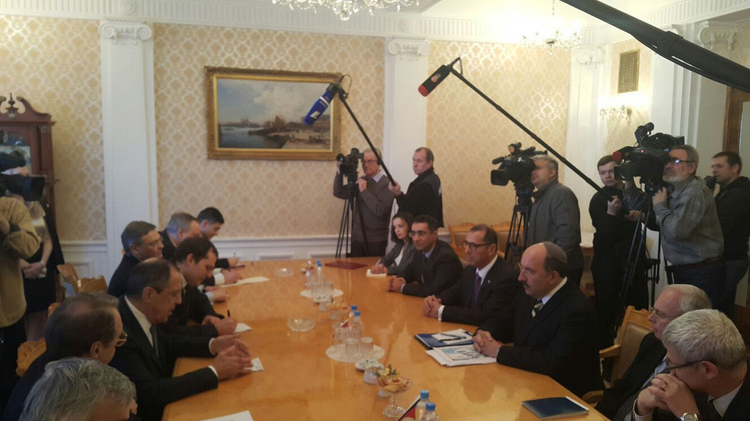 ☆
Israel's Dore Gold meets Russian FM in Moscow to discuss Syria, S-300 missiles
Israeli foreign ministry delegation led by Director General Dore Gold meets with Russian Foreign Minister Sergey Lavrov in Moscow on February 18, 2016
Russia's Defense Ministry has denied media reports that it was about to send S-300 missile systems to Iran
An Israeli foreign ministry delegation led by Director General Dore Gold met with Russian Foreign Minister Sergey Lavrov in Moscow Thursday to discuss developments in Syria and the S-300 missile systems Russia is reportedly due to supply to Iran.
Their meeting comes a day after a reported Israeli airstrike south of Damascus. According to the Britain-based Syrian Observatory for Human Rights, three Israeli missiles struck Syrian army positions, causing property damage, but there were no immediate reports of casualties.
A Pro-Assad military source however, denied reports of strikes coming from Israel on Wednesday night.
Since the beginning of the bloody civil war in 2011, Israel is reported to have attacked Syrian military bases on a number of occasions, including raids reportedly targeting Iranian rockets bound for Lebanon's Hezbollah.
Russia launched a bombing campaign in Syria on September 30 at the request of its long-standing ally Bashar Assad that Moscow says is targeting Islamic State jihadists and other "terrorist" groups. Israel's regional foe Iran also backs the Assad regime in Syria.
Russia and Israel have been working to find a way to avoid unintended collisions between their aircraft over Syria since President Vladimir Putin and Prime Minister Benjamin Netanyahu agreed to set up a "mechanism" at talks in Moscow last year.
S-300 missile deliveries
Gold and Lavrov are due to discuss the reported sale of Russian S-300 long range surface-to-air missile systems to Iran.
Russia's Defense Ministry has denied Russian media reports that it was about to send S-300 missile systems to Iran, the Times of Israel reported Thursday.
"The beginning of deliveries of the first consignment of Favorit [S-300] missile systems cannot take place since the Iranian side has not paid the price enshrined in the contract as of February 16," a senior official at the Russian Defense Ministry said to state-run news agency TASS on Wednesday evening, just hours after the reports surfaced.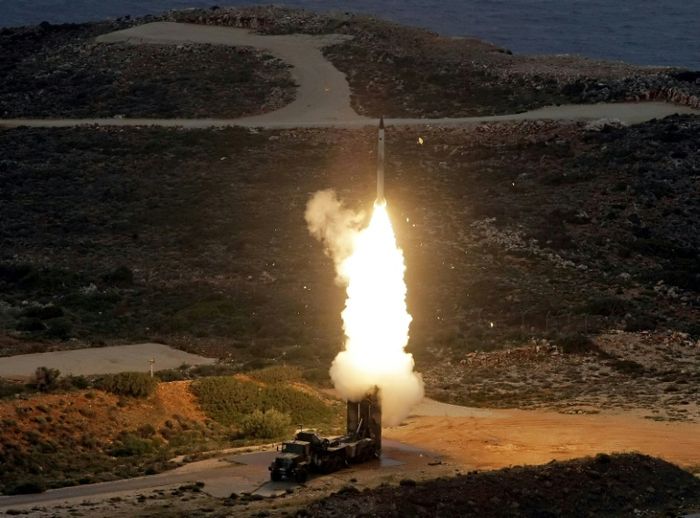 The S-300 deal has been under discussion for more than six years. Russia says it cancelled a contract to deliver the advanced missile system to Iran in 2010 under pressure from the West. But Putin lifted that self-imposed ban in April following the interim nuclear deal between Iran and world powers.
Israel and the United States have both expressed strong opposition to the sale.
Israeli defense minister Moshe Ya'alon told defense officials attending the Munich global security conference last weekend that Iran is the "biggest generator of terrorism in the world," and saying that the recently implemented nuclear deal with Iran posed an "existential threat" to Israel.
Russia is still due to send Sukhoi Su-30SM fighter jets to Iran, according to a Times of Israel report which cites an official in the Russian Federal Service for Military-Technical Cooperation.
The jets can conduct air-to-air and air-to-ground strikes, and can fire several different kinds of precision munitions.
According to Reuters Iran is also interested in Russia's more advanced S-400 missile systems, but are not currently in talks to buy them.
i24NEWS' diplomatic correspondent Tal Shalev contributed to this report