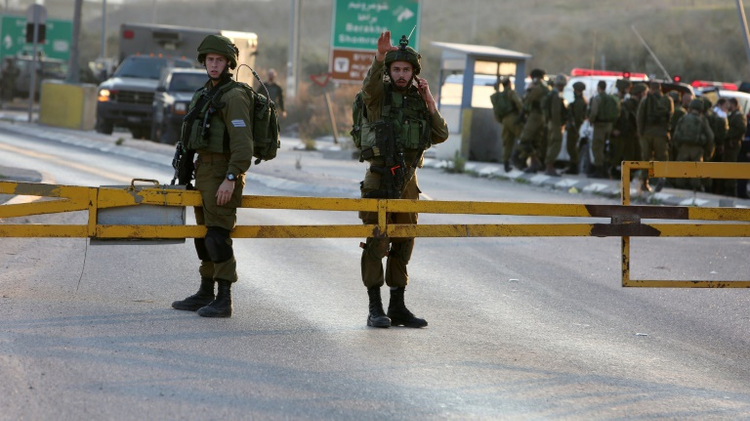 ☆
One Palestinian assailant shot dead, two arrested as three attacks thwarted
credits/photos : Jaafar Ashtiyeh (AFP/File)
Israeli security forces stand guard at the site of a car ramming attack at the Huwara checkpoint near the West Bank city of Nablus, on December 26, 2015
The incidents come as controversy over IDF Chief of Staff's comments continues
One Palestinian assailant was shot dead on Sunday and two arrested in three thwarted stabbing attempts in the West Bank as the storm over IDF Chief of Staff Gadi Eizenkot's comments continued to rage.
At around midday local time, a 16-year-old Palestinian who allegedly tried to stab Israeli soldiers at a checkpoint next to Huwara, near Nablus in the northern West Bank, was shot dead. No other injuries were reported following the event.
Shortly after 11 am, a 14-year-old Palestinian boy was taken into custody by the Israeli army after allegedly opening the door of an IDF vehicle that was patrolling near Hebron and trying to stab the soldiers inside.
The soldiers managed to overpower the boy and arrest him.
About three hours earlier, a 17-year-old Palestinian girl was arrested near Tapuah checkpoint in the northern West Bank with a knife in her possession.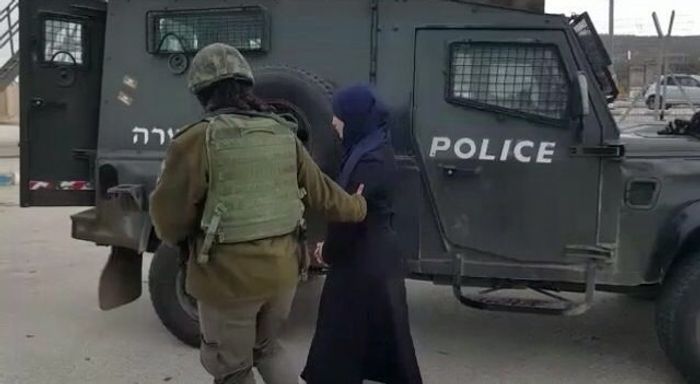 Border Police officers at the checkpoint searched the girl after she aroused their suspicions when they told her to stop and she refused, the police said in a statement.
The girl said that she had set out to carry out an attack after watching inciting videos on social media.
Sunday night Palestinians fired at a military post near the entrance gate of the Beit El settlement in the West Bank and fled. No injuries were reported. The soldiers responded with gunfire and reported damage to the vehicle.
The two arrests come as Prime Minister Benjamin Netanyahu on Sunday responded to the controversy caused by IDF Chief of Staff Gadi Eizenkot, following his comments about the IDF needing to employ proportionate force when faced with Palestinian attackers.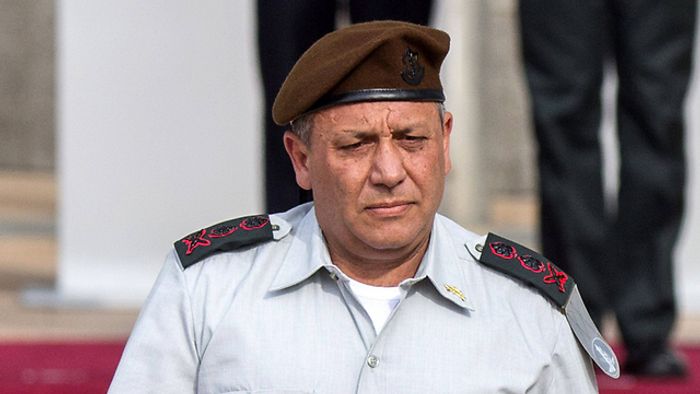 "Last week there was a debate over remarks by the [IDF] chief of staff. This is a pointless debate," Netanyahu said at the weekly cabinet meeting.
"What the chief of staff said is self-evident and the IDF and security forces operate in this manner. Anything that was said afterwards was a result of a misunderstanding or a desire to score political points," Netanyahu continued.
Eizenkot last week said that he didn't "want to see a soldier open fire and empty his magazine at a girl like that, even if she is committing a very serious act."
His comments aroused a storm of criticism from Israeli lawmakers including Habayit Hayehudi's Naftali Bennett, Likud's Tzipi Hotovely and Public Security Minister Gilad Erdan.
Notorious right-wing Israeli rapper The Shadow also criticized Eizenkot in a Facebook post, with comments from enraged Israelis saying "death to the chief of staff" and calling him an "insane leftist" and a "traitor."
Since October 1, Palestinian knife, gun and car-ramming attacks have taken the lives of 27 Israelis, an American and an Eritrean, according to an AFP count.
At the same time, 176 Palestinians have been killed by Israeli forces, around two-thirds while carrying out attacks and most of the rest during clashes and demonstrations.