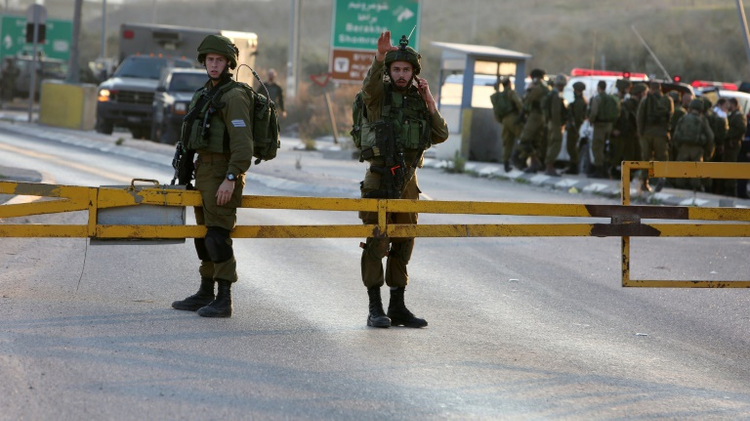 ☆
Reports: Israeli security forces close off major Palestinian city after attack
credits/photos : Jaafar Ashtiyeh (AFP/File)
Israeli security forces stand guard at the site of a car ramming attack at the Huwara checkpoint near the West Bank city of Nablus, on December 26, 2015
The attacker, a 14-year-old girl, was arrested
The Israeli army on Thursday sealed off Nablus, a major Palestinian city in the northern West Bank, following a stabbing attack in the West Bank on Wednesday night, according to Ma'an.
Citing the Palestinian military liaison office, Ma'an reported that two nearby Palestinian villages had also been closed off.
Earlier on Thursday a police officer was lightly wounded in a stabbing attack in the Jordan Valley on Thursday morning while directing traffic. The attacker stabbed the officer in the shoulder, after which she was arrested and taken into custody.
Israeli Police said the alleged assailant was 14 years old, although Palestinian sources put her age at 16.
The attack took place along Route 90 next to the Palestinian village of Uja, near Jericho in the east of the West Bank.
Overnight on Wednesday, another police officer was lightly wounded when shots were fired towards a police car at Rachelim Junction near Ariel in the central West Bank, the Israel Police announced Thursday morning.
The officer was treated at the scene and security forces are currently searching for the perpetrators.
In the attack that led to the alleged closure imposed on Nablus, two Israeli soldiers were lightly wounded Wednesday night when two assailants stabbed them in the settlement of Har Bracha in the West Bank.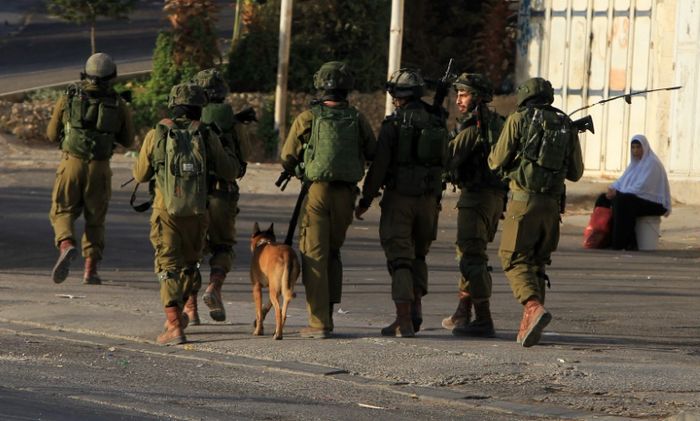 Initial reports suggested that the assailants stole the guns of two soldiers; however, the guns were later found at the entrance to the settlement.
Israeli army forces were searching the area in an attempt to find the assailants.
Earlier on Wednesday, two Palestinians were killed by Israeli troops after infiltrating a West Bank settlement and wounding a settler, the military said.