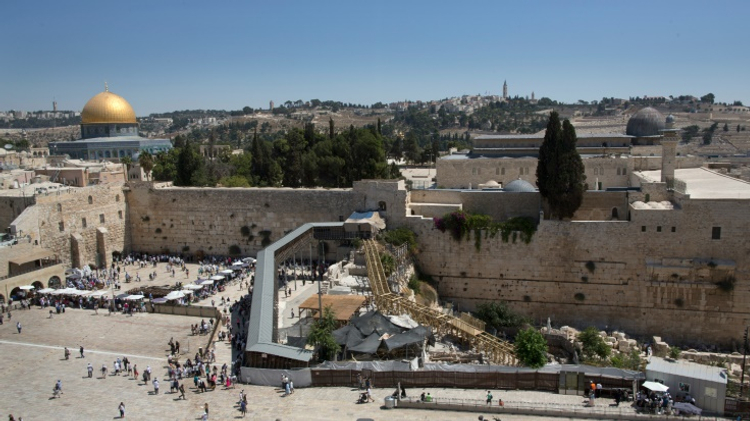 ☆
Israeli lightly wounded in altercation in Jerusalem's Old City
credits/photos : MENAHEM KAHANA (AFP/Archives)
Le mur occidental et les deux espaces réservés aux hommes (à gauche) et aux femmes (à droite), à Jerusalem le 4 septembre 2014
Suspect turns himself in to police; Israeli soldier wounded in vehicular attack in West Bank earlier Friday
A 20-year-old Ultra-Orthodox Israeli was lightly injured Friday evening in Jerusalem's Old City.
According to the victim, he was injured in his head after a fight broke out between Jews and Arabs and was being treated at the scene by Magen David Adom paramedics.
He was transported to Jerusalem's Hadassah Ein Kerem Hospital for further treatment.
According to Israel's Channel 2 television, the suspect immediately gave himself up to police following the incident and police have ruled out the altercation as a terror attack.
Earlier Friday an Israeli soldier was lightly wounded in a car-ramming attack at Etzion Junction in the West Bank on Friday morning.
IDF troops at the scene shot and killed the alleged attacker, who apparently mounted the curb at the junction with her car after approaching from the direction of Hebron, and tried to hit a small group of soldiers standing by.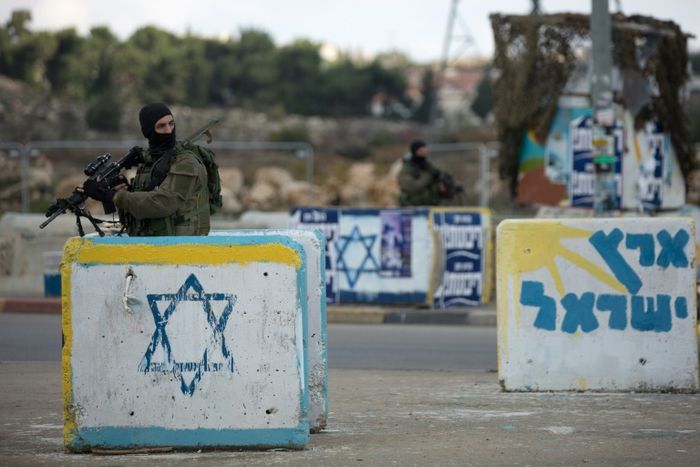 The wounded soldier was treated at the scene by paramedics before being taken to Shaare Zedek Medical Center in Jerusalem.
"An assailant rammed her car into a soldier guarding the Gush Etzion junction," the Israeli army said in a statement.
"Forces on site, responding to the imminent threat, shot the attacker, resulting in her death. A knife was found in the assailant's car."
The alleged attacker was a 34-year-old woman from Hosan village south of Bethehem, Palestinian media reported.
On Thursday, a police officer was lightly wounded in a stabbing attack in the Jordan Valley while directing traffic next to the Palestinian village of Uja, along Route 90. The attacker stabbed the officer in the shoulder, after which she was arrested and taken into custody.
And on Wednesday night, two Israeli soldiers were lightly wounded Wednesday night when two assailants stabbed them in the settlement of Har Bracha in the West Bank.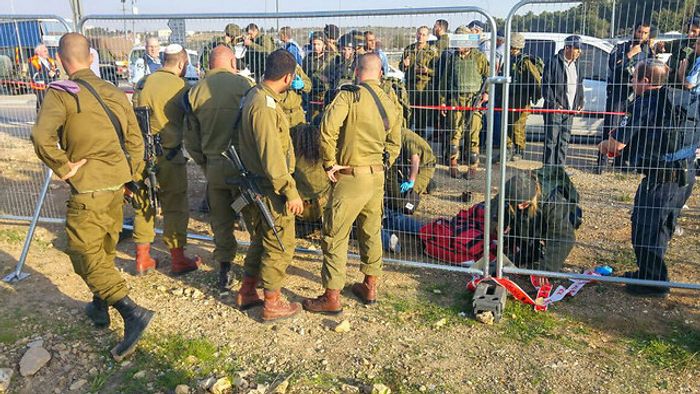 A string of attacks have taken place at Etzion Junction over the last few months since the latest round of violence commenced, with heavy Israeli security sources patrolling the site.
The wave of violence in Israel and the Palestinian territories since October has killed 181 Palestinians as well as 28 Israelis, an American, a Sudanese and an Eritrean, according to an AFP toll.
Most of the Palestinians who died in the violence were killed by Israeli forces while carrying out knife, gun or car-ramming attacks, according to Israeli authorities.
Others were shot dead by Israeli forces during clashes or demonstrations.
(Staff with agencies)