UN passes resolution to 'blacklist' companies linked to Israeli settlements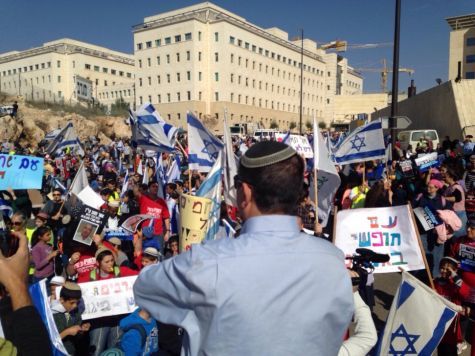 Demonstrators from West Bank settlements protest outside cabinet meeting, November 22 2015
Yesha Council
Resolution passed with 32 votes in favor, 15 abstentions and no votes against
The United Nations Human Rights Council voted today on Thursday to compile a 'blacklist' of Israeli and international companies who do business with Israeli settlements.
According to the Israeli daily Haaretz, the resolution passed with 32 votes in favor, 15 abstentions and no votes against.
Israel's Ambassador to the UN, Danny Danon, condemned the vote, saying "when the UN marks Jewish business so that they can be boycotted it reminds us of dark times in the history. The Human Rights Council has turned into an accomplice of the BDS movement and its conduct is both anti-Israeli and anti-Semitic."
The Human Rights Council was formed to protect human rights and it is governed by a number of agenda items focusing on different areas. The decision to create a blacklist was taken as part of Chapter 7 on the Council's agenda. This chapter's sole focus is Israel.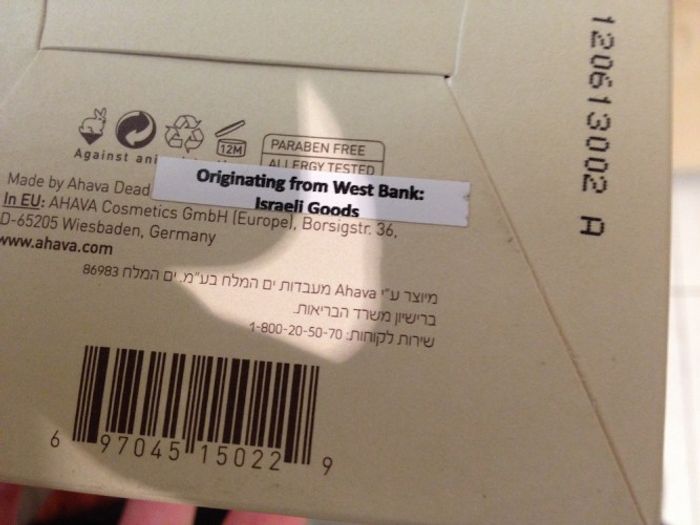 "This is what the Human Rights Council chooses to debate while Europe is still reeling from a wave of terror attacks perpetrated by ISIS – the world's worst human rights violator," said Ambassador Danon.
"Hundreds of thousands of innocent civilians are murdered and forced to flee their homes as refugees and they choose to condemn Israel – the only democracy in the Middle East. This can only be described as record-breaking hypocrisy," the Ambassador continued.
The list would include all companies working directly and indirectly in the West Bank, East Jerusalem, and the Golan Heights and is to be updated yearly.
The resolution condemns the settlements and urges businesses to refrain from working with settlements. Article 17 of the resolution calls for the creation of a database of all companies involved in settlements, including firms that supply equipment and services, which would be updated annually.
According to Haaretz, Israel had been working to stop the resolution in its tracks or, at the very least, kill Article 17, which is particularly worrisome to the government. Haaretz also quoted a senior Israeli official as saying that the US had been working behind the scenes make its opposition clear to some of the UNHRC's 47 member nations.
The issue of Jewish settlements is a long-standing point of contention in the international arena. At the AIPAC conference this week, US Vice President Joe Biden characterized the "steady policy of expanding settlements, legalizing outposts" as "eroding the two state solution."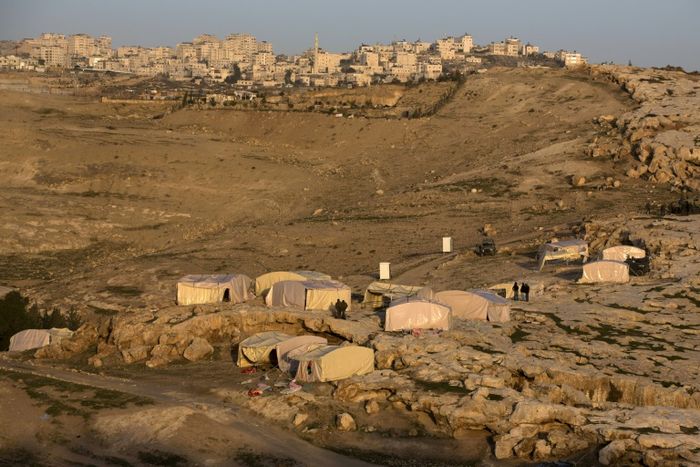 In January, the European Union reiterated that it considers Israel's borders to end at the 1967 Green Line, and that therefore any arrangements made between Israel and member countries will not apply to settlements.
Relations have been strained between Israel and the EU following the bloc's publishing of guidelines on the labeling of products from Jewish settlements last November. Following the EU decision, Israel suspended a number of dialogue meetings with European officials, mainly regarding Palestinian projects and EU projects in Israeli-controlled Area C of the West Bank.
The EU has held for many years that a final agreement on the Israeli-Palestinian conflict must be based on a two-state solution, and that Israeli settlements are illegal and undermine peace efforts.
Israel reportedly considered leaving the UNHRC last summer following a report that alleged that the country may have committed war crimes during the 2014 50-day war in Gaza.
In 2012, then-Israeli foreign minister Avigdor Lieberman severed ties with the UNHRC after the world body planned on sending a team to probe the impact of Israeli settlement activity on Palestinian human rights.
A year-and-a-half later, however, Netanyahu reestablished ties with the Human Rights Council.
i24NEWS' diplomatic correspondent Tal Shalev contributed to this report
You need to be logged in in order to post comments. Sign up or log in
ludwigvb
April 1, 2016 1:03 PM
"Your Egyptian muslim friends are also destroying demolishing thousands of homes belonging to innocent egyptian muslims on the border with Gaza Farmer." Yes, I also condemn that .... so we are agreed that is abhorrent ... do we also agree that the destruction of the homes of innocent Palestinian families is also? ..... James?
ludwigvb
March 29, 2016 4:59 PM
Seems it's difficult for you to understand that the Christians are entering Israel to visit locations important to their faith. You think that they are are visiting Israel to financially support Israel. There is no hope for you, James.
ludwigvb
March 27, 2016 9:45 PM
They are there as Christians, James not to support Judaism, nor Israel.
ludwigvb
March 26, 2016 7:39 PM
"ISIS's destruction of a 1,400-year-old monastery is nothing new. Last summer, ISIS set fire to a 1,800 year-old church in Mosul and bulldozed a 1,600-year-old monastery in Homs as a response to "worshipping a God other than Allah."" Don't force crocodile tears for ancient monuments, James. Save your disgust and distress for Israel which vindictively destroys the HOMES of innocent Palestinian families!
ludwigvb
March 25, 2016 12:43 PM
I shall further qualify my statement, James. The vast majority of the world does not see Israel as qualifying for special treatment. Bad enough that its annexing of land has not been sanctioned by world powers as Russia has been. Lazerbenabba, please repost your comment ... it may have been a glitch on i24, for which I am not to blame.
lazerbenabba
March 25, 2016 11:48 AM
To the i24 adjudicator, please advise why my reply to the other commentator..Michael farmer..was removed; I used no abuse nor inflammatory language or are you going the way of the JP in which a report is automatically redacted without any recourse.
Philip1
March 24, 2016 11:13 PM
The United Nations is an antisemetic and worthless organization- as an American I think The location of the United Nations is The United Nations is an antisemetic and worthless organization- I am an American and new York resident and think my taxes can be better spent- Also the building would make great apartments- good riddance to the Un United Nations.
ludwigvb
March 25, 2016 12:12 AM
The world, including the US, defines the settlements as illegal, therefore the goods produced from them and the companies within are defined as illegal. Hence the blacklist. Israel has a list of items, all of which can be used for production of useful goods within Gaza, that it prohibits from entering Gaza. Does Israel think that it is special? The world doesn't. 'Anti-semitic' a poster below bleats. This is a sanction against illegal production of goods ... not against the Jews of the world!
lazerbenabba
March 24, 2016 9:16 PM
Israel is being pushed into a dark place not of its choosing by an international organisation, the UN, which is now by every definition biased in the extreme due in part to the domination by 3rd world dictatorships who are the antithesis of Democracy, plus an ever growing Arab Islamic agenda. I suggest that there is nothing united about this defunct body and it should be replaced as was its predecessor. As to what would arise from this UN which is in every sense of the word antisemitic, anti Zionist and anti Israel; no association of Democracies nor even the likes of the non Democracies of China nor Russia could in the future to be counted upon to side with Israel as their own endemic populations, especially those of Europe and increasingly the US are inherently antipathetic to Israel and Jews in particular...with exceptions within their populations. So what is the answer? Well if you know that your nation is on a hiding to nothing, extricate yourelf from the UN, UNHCR, and the international court at the Hague etc; the price would certainly be nothing greater than the monarchical dictatorships of Saudi and the rest of the similar Arab nations which have the most appalling reputations and yet appear to be terated as respectable company of the UN and the so called great powers. We must not forget the real pariahs of the world nations...North Korea, the basket cases of Libya, Syria and Iran. Does Israel believe to exclude itself from such august company...I think not.