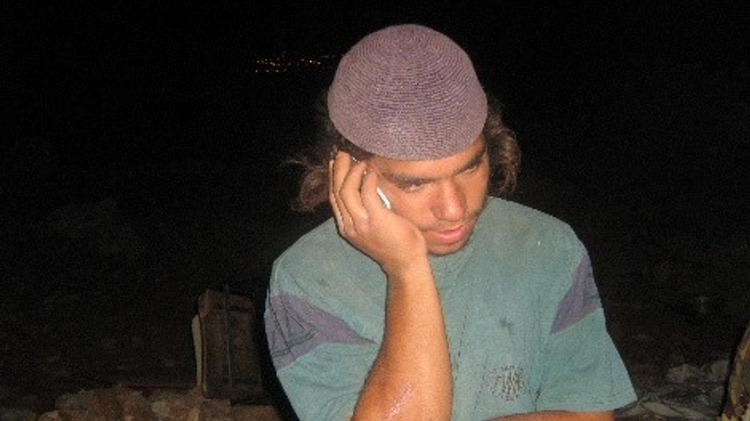 ☆
Israel created fake prison to elicit confessions from Jewish suspects: report
credits/photos : Facebook
Amiram Ben-Ouliel, 21, was named as the central suspect in the murder of the three members of the Dawabsha family at the Palestinian village of Duma in late July
Informers allegedly used to press suspects of Jewish extremist violence to give details of crimes
The Israeli government created a mock prison designed to elicit confessions from Jewish suspects of extremist violence, Israeli newspaper Haaretz reported on Tuesday.
According to the newspaper, Israel fabricated an entire prison facility, including Jewish and Arab prisoners, prison guards, and inmate violence, in an elaborate scheme to obtain information about clandestine Jewish militant activity.
For the purposes of the ruse, a facility in Acre that is not used for imprisonment was transformed into a mock detention center, Haaretz said. According to witnesses, the process began with a suspect being put in a cell with an older and calm prisoner and a second, more emotional one.
After a few days, an incident is orchestrated. One version involves a hallway stabbing of a prisoner, after which an investigation is begun to locate the knife, while in another, the stabbing investigation is replaced with a drug probe. At this point, the informers posing as prisoners begin pressuring the suspect to provide information to prove loyalty.
Testimony seen by Haaretz showed that the approach paid off in some cases. But the newspaper asked whether a line had been crossed that breached suspects' right to silence.
In one case, a minor who confessed to involvement in the Dawabsha family murders in Duma was not brought to court for a remand hearing so he would remain in the simulated prison.
In another case, a minor was put in a cell with adults who presented themselves as hardened criminals. It is illegal in Israel to imprison minors in the same cell as adults. The drug bust script was used in this case.
The boy's cellmates then started demanding to hear why he was there and repeatedly attempted to elicit information, claiming they had to know if they could trust him. When the youth said he had attacked an Arab three years earlier, one of the informers scoffed and said he had 900 Arabs.
"Give me something serious," he said, according to Haaretz, insisting that the youth confess to an act that was verifiable. The youth ultimately confesses to setting a Palestinian home on fire, setting a fire in Dormition Abbey, and more. He later claimed in court that he confessed because he was afraid for his life.
Amiram Ben-Ouliel, the primary defendant in the Dawabsha case, told an informer that he had killed an Arab's sheep and beat an Arab so severely he required hospitalization, but did not refer to the Dawabsha murders.