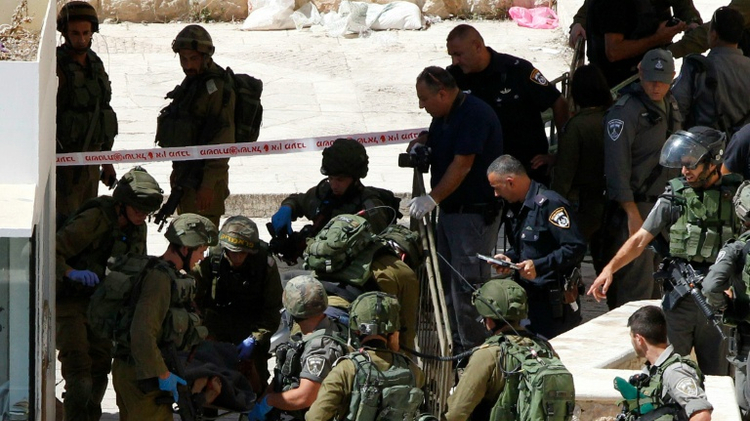 ☆
Israeli policeman injured in stabbing attack near Jerusalem
credits/photos : Hazem Bader (AFP)
Israeli security forces evacuate a wounded Palestinian, who was shot during a reported stabbing attack against Israeli officers, near the Ibrahimi mosque, or the Tomb of the Patriarch, in Hebron on September 19, 2016 (illustrative)
Victim in stable condition; Israeli security forces combing area for suspects
An Israeli Border Police officer was lightly wounded in a suspected stabbing attack near the Palestinian West Bank village of Beit Surik near Jerusalem, Saturday morning.
According to initial reports, the officer was stabbed in the shoulder by a Palestinian assailant and sustained injuries. He was taken to the nearby Israeli settlement of Har Adar, where he received initial treatment from emergency responders.
The officer is reported to be in stable condition and was evacuated to Hadasa Ein Kerem Hospital in Jerusalem.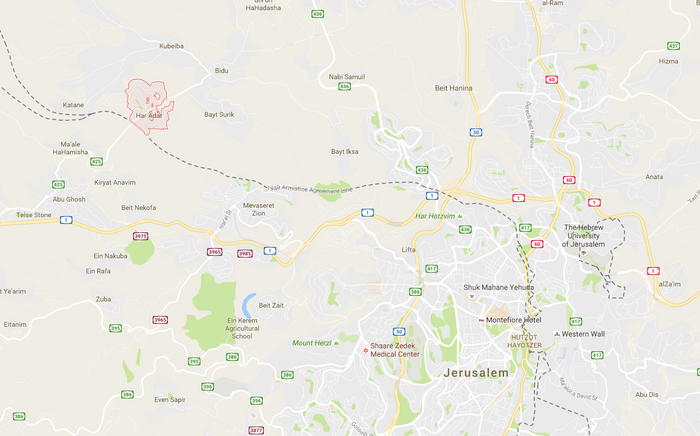 According to the Israeli Mako news site, the attack took place as Israeli Border Policemen were working to open an access road near the security fence of Har Adar.
At some point, a Palestinian man hiding in the bushes jumped out and attacked one of the officers, before fleeing the scene of the attack.
Israel Security Forces have opened an investigation and are combing the area for suspects.