☆
Internal probe faults Israeli army's preparations for 2014 Gaza conflict
I24news Desk - 10/18/2016
Inquiry finds that top military brass failed to recognize the danger posed by tunnels used by Hamas
New revelations emerged on Tuesday concerning failings in the Israeli military's preparations for combat ahead of Operation Protective Edge in the summer of 2014.
Israeli Army Radio reports that the Israel Defense Forces (IDF) launched an internal inquiry into these failings following the operation, with most of the findings revolving around the threat of Hamas' terror tunnels, which run under the border from Gaza, and into Israeli territory.
The inquiry was led by Major General Yossi Bachar, who headed a committee including over 30 officers and experts.
Their major finding was that the Hamas tunnel threat was largely one big question mark ahead of Operation Protective Edge.
The IDF was aware of the tunnels, but the scale of the threat went almost unnoticed, in terms of their number and dangers entailed.
It emerged that IDF ground forces were not trained to deal with the tunnels, in the context of offensive operations. Moreover, the army's combat plans for Gaza did not include detailed references to this threat, though the tunnels were indeed central to how Hamas militants operated during the conflict.
These realities led to confusion on the battlefield, with Israeli soldiers often having to improvise in real time.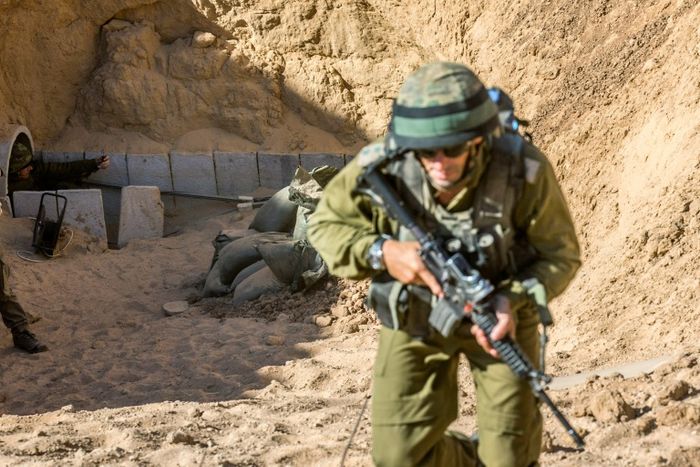 The internal inquiry also found fault with the fact Hamas was able to continue firing rockets throughout the entire operation.
Israeli Prime Minister Benjamin Netanyahu said during the conflict that "the terrorists' buildings were hit, the terrorist leaders were hit, and Hamas has understood that this way is probably very costly."
However the IDF report notes that Hamas' chain of command remained intact throughout the conflict, adding that Hamas casualties were relatively low, relative to the amount of firepower directed at Gaza.
These failings are believed to have contributed to the operation lasting 51 days, the longest of all the recent conflicts with Hamas.
Shai Ben-Ari is the i24news senior defense correspondent
Read more: Israel begins work on underground Gaza tunnel barrier
Israeli state comptroller's draft war report 'scandalous': government sources
Israel spent billion NIS in effort to destroy Gaza tunnels: report
Israel did not target civilians during Gaza war: internal report
Report: Israeli army hampered by lack of training, equipment in Gaza war