Israel's envoy to UN urges body to pull funding of B'Tselem
Updated on
10/19/2016
4:30:28 PM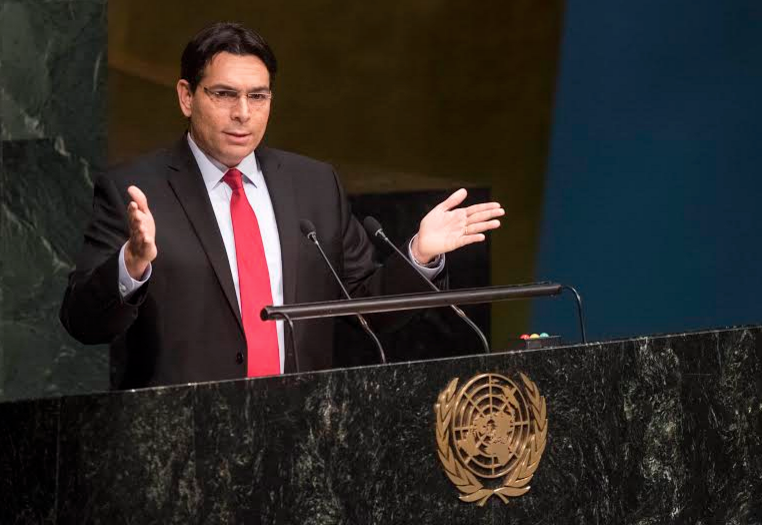 L'ambassadeur israélien à l'ONU, Danny Danon
ONU/Cia Pak
Danon also slams UNESCO's resolutions on the holy sites in Jerusalem
Israeli Ambassador to the United Nations Danny Danon called the body to pull its financing of the leftist B'Tselem NGO, following the criticism of Israeli policies made by the director of the organization.
B'Tselem on Friday harshly criticized Israel's policies and continued military presence in the West Bank at a special meeting of the United Nations Security Council devoted to Israeli settlement building.
Speaking at the meeting, called under the banner "Illegal Israeli Settlements: Obstacles to Peace and the Two-State Solution," Hagai El-Ad, executive director of B'Tselem said that "with every breath the Palestinians take they are breathing an occupation. Israel cannot call itself a democracy while occupying another people. El-Ad also accused Israeli security forces of ill-treatment of Palestinian civilians and called on the Security Council to take actions against Israel.
Danon charged that "In 2016 three UN agencies provided funding to B'Tselem. This is no coincidence. It is part of a cynical cycle in which the UN funds B'Tselem and similar organizations who have a particular political agenda, and then invites them to provide so called expert testimony. This constitutes a direct interference in our democratic process by anti-Israel elements here at the UN."
Danon began his speech addressing UNESCO's resolutions on the holy sites in Jerusalem by reciting the famous verse from Psalm 137, "If I forget thee, O Jerusalem, let my right hand forget her cunning."
You need to be logged in in order to post comments. Sign up or log in
ludwigvb
October 20, 2016 1:14 AM
"Throw All anti Israel UN agencies out."? Not anti-Israel. Anti-Illegal-Israeli-settlements, IF. Not the same. Are you pro-Israeli-law-breakers?