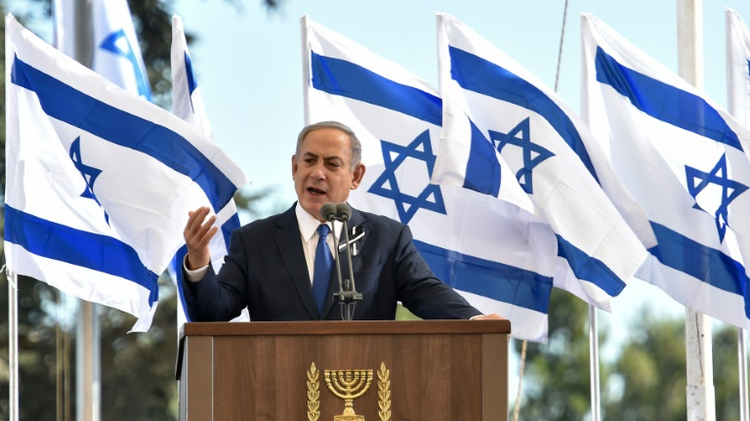 ☆
Lame duck Obama poses 'existential' threat to settlements, Netanyahu reported saying
credits/photos : NICHOLAS KAMM (AFP)
Benjamin Netanyahu
Prime minister's office blankly deny Channel Two report
Addressing the residents of a wildcat Jewish settlement of Amona, Israel's Prime Minister Benjamin Netanyahu said US President Barack Obama represents "an existential danger" to Jewish settlement in Palestinian territories, Israeli media reported Wednesday.
Amona, home to about 40 families, was built on lands privately owned by Palestinians, who successfully petitioned Israeli courts for the outpost's removal. It is slated for demolition in December.
Channel Two News quoted the rightist premier as saying "This goes beyond Amona. In the near future, between the presidential election and Obama leaving office, the entire settlement project is in existential danger."
The prime minister's office denied the report, saying Netanyahu never made the comments attributed to him.
Obama and Netanyahu, who both took office in 2009, have had a notoriously difficult relationship, underscored by a series of incidents reflecting their strains.
The latest was Netanyahu's last-minute cancellation of a White House visit in March. The US president, who learned of the cancellation through the media, did not hide his annoyance.
Earlier this month Channel Two reported Israeli governmentis set to approve construction of nearly 300 new housing units near the West Bank settlement of Shilo, situated between Nabulus and Ramallah, in an apparent compensation for a Supreme Court ruling ordering the eviction and demolition of the wildcat Jewish settlement of Amona.