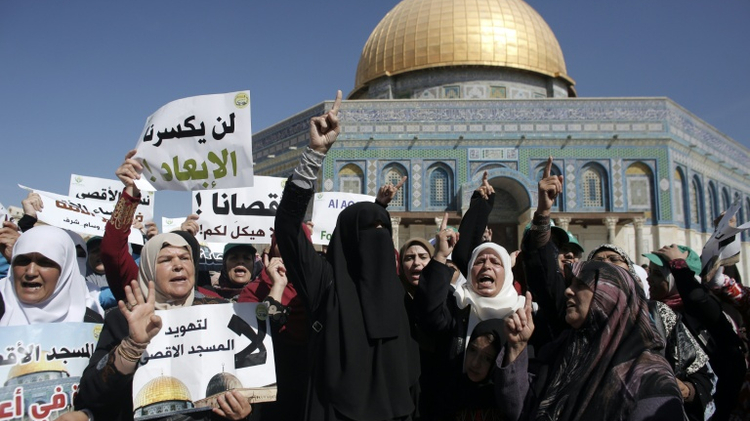 ☆
Four members of outlawed Islamic group indicted for Temple Mount provocation
credits/photos : Ahmad Gharabli (AFP)
Palestinian women demonstrate in front of the Dome of the Rock after clashes in Jerusalem's Al-Aqsa Mosque compound, one of Islam's holiest sites, on September 27, 2015
Suspects allegedly supported Murabitun activists, whose protests at Temple Mount have sometimes turned violent
Israel's Shin Bet security agency said Sunday that four senior members of the outlawed Northern Branch of the Islamic Movement were indicted for provoking tensions at the flashpoint Temple Mount holy site in Jerusalem.
The suspects are alleged to have provided support for the Murabitun, an Islamic group who routinely protests against non-Muslim visitors to the Temple Mount complex, and in some cases, whose demonstrations have turned violent.
A Shin Bet statement said the four suspects "maintained a prodigious, organized network for fundraising and paying Murabitun activists, including a system that provided rides from all over the country to Jerusalem and the Temple Mount.
In doing so, the Shin Bet said the four were responsible for "violent activities that harm the security of tourists visiting the Temple Mount, which often escalate tensions and damage the area under Israeli sovereignty."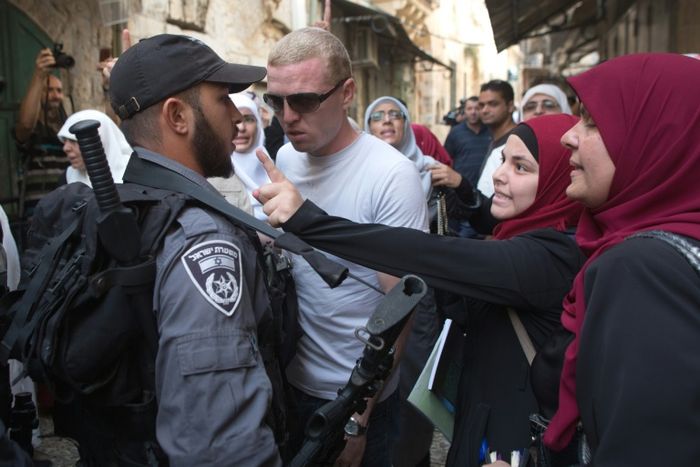 The suspects were identified as Hikmat Naamneh and Ismail Lahwani from the northern town of Arraba and Yahya Sutra from Nazareth and Abdel Karim from Kfar Kana. The four were arrested in a series of raids carried out jointly by the Shin Bet and Israeli police in October and November. 
The four are alleged to have paid Murabitun activists some NIS 700,000 (or $181,0000) to maintain presence at the Temple Mount, a statement from police spokeswoman Luba Samri said.
All four were indicted on charges of membership to an illegal organization, unlawful possession of terrorist property, and money laundering.
Israel outlawed the country's leading Islamist movement in November for inciting dangerous violence against the state and seeking its destruction in order to replace it with an Islamist caliphate.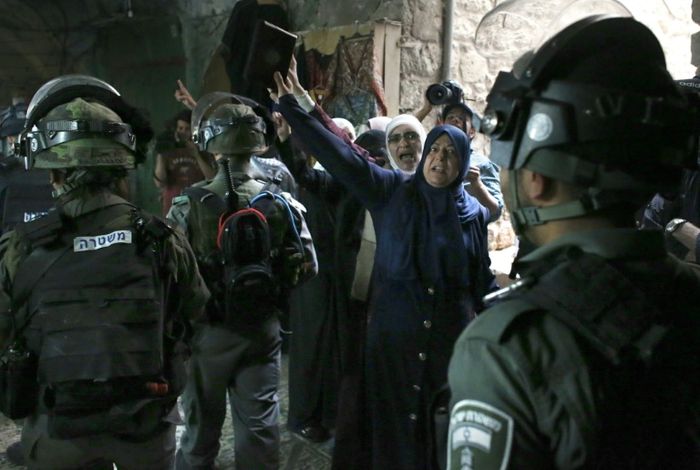 The flashpoint Temple Mount complex is considered Judaism's holiest site, once the site of the first and second Temples, and is the third holiest to the Muslim faith.
Israel has repeatedly stated its commitment to the status quo at the Temple Mount, in which Jews are allowed to visit but not to pray and Israeli lawmakers are banned from visiting the site.
Temple Mount activists have said that the number of Jews visiting the site is on the rise, with some 14,000 visits to the site this year compared to 11,000 last year.
The ban on visits by Israeli ministers and parliamentarians was first imposed by Prime Minister Benjamin Netanyahu last October as tensions at the site began escalating into a months-long wave of stabbing, car ramming and shooting attacks, and violent clashes between Palestinians and Israeli security forces.