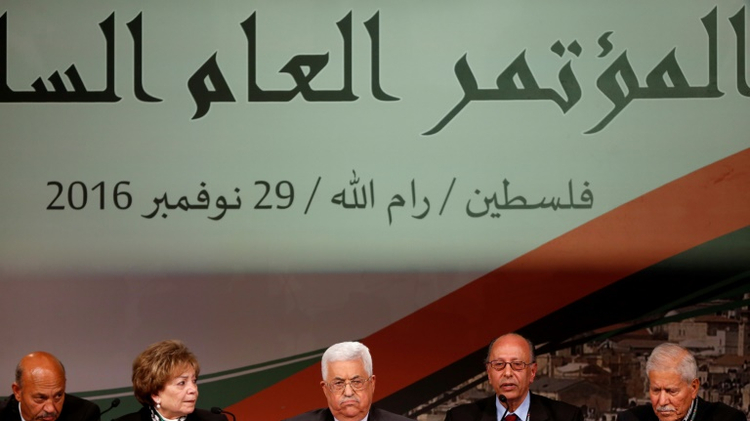 ☆
We recognize Israel but it must reciprocate, Abbas says
credits/photos : ABBAS MOMANI (AFP/Archives)
Mahmoud Abbas in Ramallah
'We want peace but your government doesn't,' leader said at congress speech addressing Israelis
"We want peace but your government doesn't," Palestinian president Mahmud Abbas said addressing Israelis at the Fatah party congress on Wednesday.
The leader, who was unanimously approved for another term as Fatah party chairman on Tuesday, made a number of statements on the Israeli-Palestinian conflict, including stating that Palestinian recognize Israel as a state but would reverse this stance should Israel not reciprocate the recognition.
The Palestinian Fatah political faction is holding its seventh party convention with some 1,500 delegates gathering in the Palestinian Authority's administrative center of Ramallah.
Abbas's term as Palestinian president officially ended in 2009 but there has been no election since due to an ongoing dispute between his party and its main rival, Islamist movement Hamas.
Abbas also called on Hamas to hold legislative, general elections to settle the conflict between the two Palestinian factions.
Fatah and Hamas have not contested an election since 2006 parliamentary polls, which Hamas won -- sparking a conflict that led to near civil war in Gaza the following year.
The leader also said that the Palestinians will join "all of UN's 522 organizations," in a bid to end Israel's military presence in the West Bank.